The launching of Creditcoin 2.0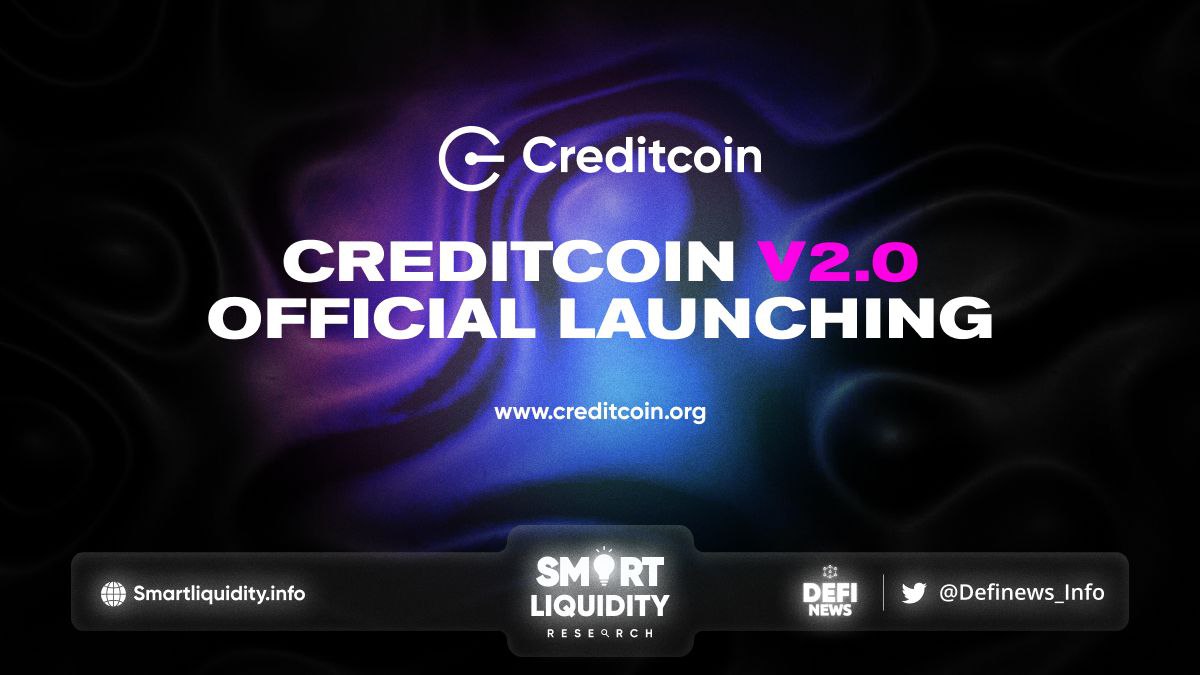 The launching of Creditcoin 2.0 has been announced after months of hard work. The new Creditcoin protocol, built on Substrate, has delivered significant improvements to network performance, paving the way for real-world use through the newly released Credal API.
By publicly recording credit history, Creditcoin reduces information asymmetries between borrowers and lenders, helping to secure capital financing, build a credit history, and facilitate trust for millions of underserved financial customers and businesses across emerging markets.
When Creditcoin initially announced its move from Sawtooth Hyperledger, they told  that this migration would allow them to fulfill its ambition of creating an enterprise-grade blockchain capable of delivering loans to millions of people. With the completion of Creditcoin 2.0's beta, we can say with confidence, that its leap of faith paid off.
"The release of 2.0 marks a new beginning for Creditcoin. By laying a stronger foundation capable of delivering real-world performance, Creditcoin is now ready to integrate with credit partners around the world and deliver on our vision to improve emerging market finance. Our work doesn't stop with Creditcoin 2.0, though. Far from it. We can now focus on realizing all of our goals for the OpenFi ecosystem. Of which the decentralized Gateway DAO bridge is just the next major step of many more to come."— Creditcoin Founder, Tae Oh
Creditcoin 2.0 (now 2.2) has been in beta since 23/03/2022. It has already become the world's largest PoW blockchain built on Substrate (excluding parachains).
Technical Changes
Performance
The switch to Substrate has delivered major network performance improvements. During its time in beta, Creditcoin 2.0 has maintained consistent stability with over 1,000 active mining nodes over the last few months. In particular, the update has drastically improved our mining experience, making it easier than ever to join the Network and take part in the future of OpenFi.
Command Family/Loan cycle
Creditcoin 2.0 introduces several new changes and improvements to the command family structure. In other words, modifying the loan cycle structure. Most importantly, the new 'Register Deal Order'. Enables more efficient integration with credit platforms by reducing the minimum number of transactions required to complete a loan cycle. Effectively making it faster and cheaper to record loan portfolios on Creditcoin than ever before.
 Transaction Fees
The new update also introduces major changes to the transaction fee structure: dynamically variable fees and (temporarily) transaction fee burning.
Creditcoin Block Explorer will be released soon.  At launch, this will have all the same features as the previous Block Explorer. However, they have significant block explorer updates on the way, set to deliver unrivaled real-time ecosystem transparency.
ABOUT Creditcoin
The Creditcoin Network is a public blockchain that creates a credit lending infrastructure. Allowing fintech lenders and microfinance providers greater access to capital while borrowers secure transactions on a groundbreaking immutable ledger with the Creditcoin token.
RESOURCES
Medium