Stake Alpies For Higher LYF Leverage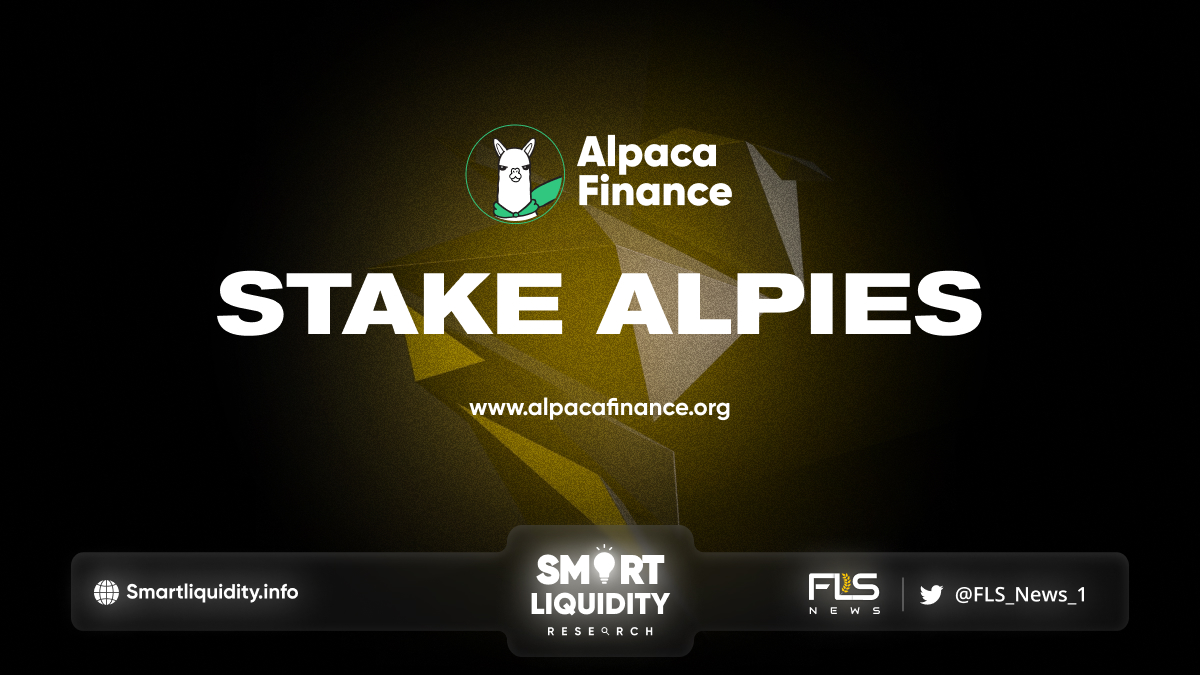 Stake

Alpies

for Access to Higher LYF Leverage
Stake Alpies For Higher LYF Leverage. One of the promised utilities of the Alpies NFTs is the 50% boost to max leverage on Alpaca Finance's leveraged yield farming. Today, they're happy to announce that this benefit will go live starting June 30th, 2022 at approx. 10 AM UTC. Read on for more details!
How does it work?
Alpies' owners will be able to stake their NFTs for access to higher leverage on the selected leveraged yield farming pools. If you own Dreamer Alpies, you will need to bridge your NFTs over to the BNBChain before you can stake it. You can read how to bridge your NFT here.
1 Staked Alpie NFT will boost max leverage on an unlimited number of positions (for that wallet)
You can stake your Alpies here. [insert link]
You may unstake your Alpie at any time (but mind the leverage, more info in the warning below)
When you unstake your Alpie NFT, the liquidation threshold will be reverted to the standard value, which mean your opened positions could be at risk for liquidation. Check the standard values here. Please make sure you review and manage your positions (lower leverage, add collateral, partial close, etc.) before unstaking.
Pools with access to higher leverage
You will have access to higher leverage (3x → 4.5x) on the following pools:
PancakeSwap
BNB-USDT
BNB-BUSD
BTCB-BUSD
ETH-USDC
ETH-BNB
BTCB-BNB
CAKE-BNB
CAKE-BUSD
CAKE-USDT
Biswap
BNB-USDT
BNB-BUSD
BTCB-USDT
BNB-USDC
ETH-USDT
Mdex
Alpies are a hand-drawn, limited edition 10,000-piece NFT collection, which they will release in two parts on BNB Chain and then ETH. Both sets will be bridgeable between BNB Chain and ETH so you'll be able to trade them on OpenSea and other marketplaces.
About Alpaca Finance
Alpaca Finance is the largest lending and savings platform providing high-yield, capital efficient products on BNB Chain, and recently launched on Fantom. Alpaca helps lenders earn safe and stable yields, and offers borrowers undercollateralized loans for leveraged yield farming positions, vastly multiplying their farming principals and resulting profits.‌ Furthermore, Alpaca allows users to take out traditional DeFi loans by minting the stablecoin AUSD, and to invest in hedge-fund-level automated strategies.