MetaCombine Partnership With MRL Game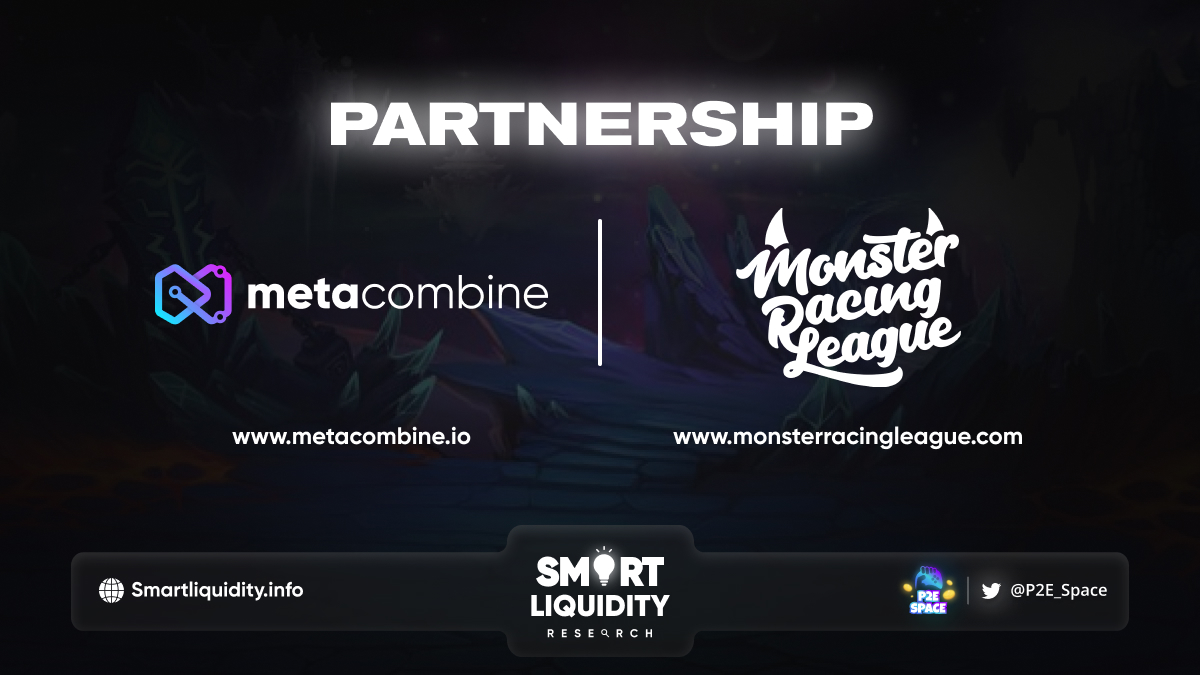 MetaCombine, the all-in-one hub that seamlessly links games, guilds, and players to create a more connected GameFi ecosystem, has announced a partnership with MRL Game.

Partnership Highlights
MetaCombine partnership with MRL Game will allow players of both platforms to seamlessly connect and compete against each other in races.
In addition to the racing leagues, this partnership will also give players access to exclusive content and rewards.
"This partnership will allow for greater integration between the two platforms, providing players with an enhanced gaming experience," said Aleksei Kolesnikov, MetaCombine's Founder and CEO. "Through this collaboration, MetaCombine and Monster Racing League hope to encourage social interaction and competition among gamers around the world," Kolesnikov added.
What are Gamers able to do with MetaCombine?
Easily find and rent NFTs (Including, but not limited to your favorite Monsters from Monster Racing League).
Beta test various games through a quick search and filter.
Create and join guilds without the need to jump from one discord channel to the other.
Allow guilds to hire you as a scholar by assessing your MetaPass credentials.
What is a MetaPass?
An NFT profile that collects reliable data on players, guilds, and games through MetaScores, a term coined by MetaCombine. It represents the cumulative rating of each player, game and guild from GameFi participant reviews reflected on their MetaPass.
About MetaCombine
MetaCombine is better known as the LinkedIn of the GameFi Ecosystem. An all-in-one hub that connects games, guilds, and gamers to simplify and unify their communication and daily transactions.
Their main objective is to unite all the participants of the Play-to-Earn market in the world and make the industry transparent and available for everyone.
About Monster Racing League
Monster Racing League is a new and upcoming game that is already available in demo form.
The teams behind MRL are experienced and award-winning, and they have released multiple successful games in the past.
The MRL demo is a great way to get an idea of what the full game will be like, and it also provides some insight into the team's development process. If you are looking for a fun and unique racing game, be sure to pay attention to Monster Racing League!
SOURCE:
https://medium.com/@MetaCombineOfficial/metacombine-partners-with-monster-racing-league-to-create-a-more-connected-gamefi-ecosystem-2351f406c15b
https://monsterracingleague.medium.com/7-monster-racing-league-partner-with-metacombine-cf4076639403