Octopus Network Welcomes Plats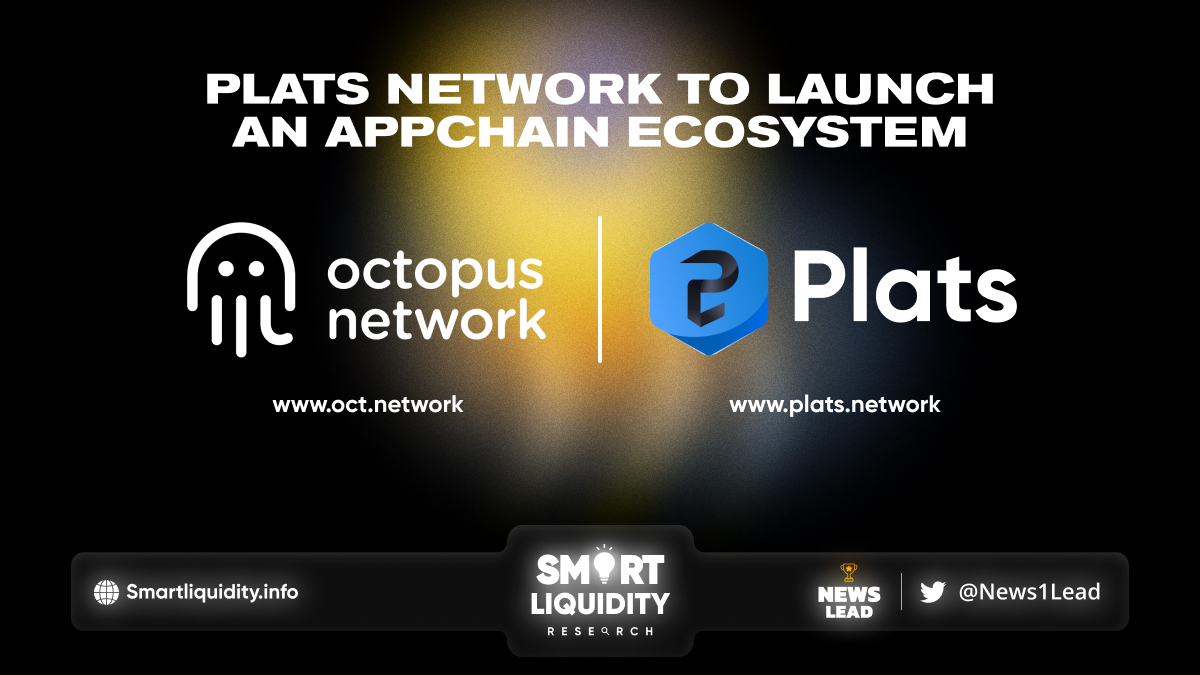 Octopus Network welcomes Plats, building a community-owned Web3 Marketing Platform, to the Appchain Ecosystem.
Clients
Clients, such as entrepreneurs, businesses, or enterprises, can promote their brands or products in-app with a friendly UI/UX that even non-crypto natives can master.
Plats' Action Hub has approachable B2B Web3 tools and libraries such as Task Generator, GPS register, and NFT Mint & Tokens rewards by No-code Smart Contract for Clients to create marketing campaigns with customizable tasks. Clients create a task, set a reward, and push the new Task to a Task Pool in just a few clicks.
Users
Plats' All-in-One Mobile App's simple interface gives all internet Users easy onboarding access to the crypto industry through the Task Pools. Users can view task details to choose which interactive Task they'd like to perform.
Guilds
Users can sign up as an individual or join a Guild that can represent any Area, Group, or common interest. Users are encouraged to join a Group or Guild to earn higher rewards as some tasks are designed for certain Guilds.
Referrers
Referrers, such as Guilds, KOLs, Influencers, etc., can earn rewards by sharing Client tasks with their communities. So naturally, the more User-completed tasks, the higher the reward commission.
Other Plats features
Plats NFT Shophouse — Showrooms for Clients to promote their products and services
Plats Events — Event Rooms for Clients or Referrers to host events to promote their products or services
NFT Marketplace — A marketplace for Users to buy, sell, and trade NFTs
Plats Mission
Plats' mission is to expose public users and mainstream influencers to the blockchain industry. It provides traditional businesses with the opportunity to digitally transform. Then Clients can dispense value directly to targeted Users rather than intermediaries.
Octopus Network Welcomes Plats, The Octopus Network is interested in watching Plats extend the reach of Web3 technology into the advertising space!
Recipient of the Octopus Network Star Prize Grant
Plats Network is an Octopus Star Prize Winner and recipient of 50k USD in grants from the recent Octopus Network Summer 2022 Accelerator Showcase Day sponsored by the Octopus Network Foundation.
About Octopus Network 
Octopus Network is a multichain, interoperable cryptonetwork built on NEAR Protocol. It's  bootstrapping and hosting Substrate-based, EVM compatible, application-specific blockchains, aka Appchains.
About Plats
Plats Network is building a community-owned Web3 Marketing Platform with an Action Hub that gathers Users, Referrers (Game Guilds, KOLs, Influencers, etc.), and Clients (both crypto and non-crypto) — and benefits them all.
SOURCE:
https://medium.com/oct-network/plats-network-to-launch-an-appchain-7be1fc1273b2