Spend like a pro with DashDirect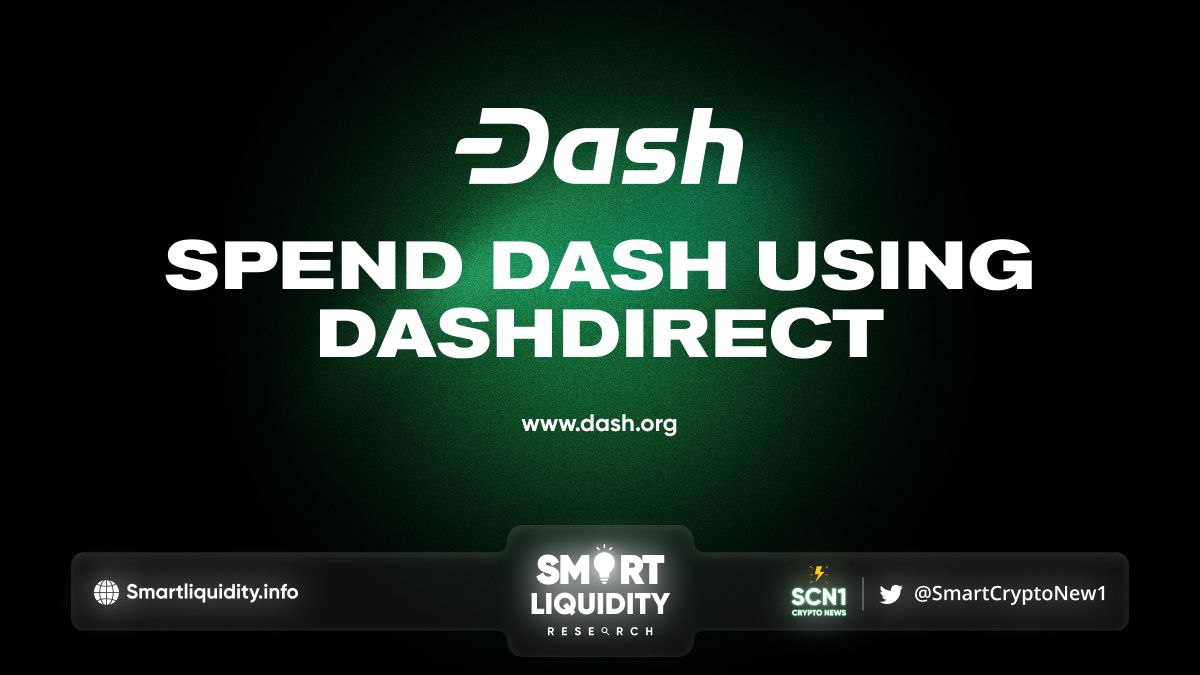 Spend like a pro with DashDirect. Easily shop with your DASH at over 150,000 locations and online merchants for apparel, electronics, food & entertainment, and groceries.
Instantly purchase and redeem gift cards for Best Buy, DoorDash, GameStop, The Home Depot, InstaCart, Old Navy, Subway, Uber, Ulta, and hundreds more.
Save With Dash on Everyday Spending
Instantly save an average of 5% with every purchase at over 155,000 partner locations.
Select A Merchant — Select where you want to make a purchase.
Enter your purchase amount — Purchase a gift card in the exact amount of your transaction.
Buy the gift card with Dash — When prompted, pay for the gift card from your Dash Wallet.
Redeem in-store or online — Tell the cashier you are paying with a digital gift card or enter the gift card number into the gift card field to complete your purchase.
Dash is a next-generation, P2P payments network and cryptocurrency where transactions are recorded on the blockchain a decentralized, distributed, public ledger. It also provides users with a digital currency that is secure, portable, and fungible.
INDUSTRY-LEADING SECURITY
Furthermore, the Dash network is the most secure blockchain-based payments network, thanks to technological innovations such as ChainLocks. This mitigates the risk of 51% attacks, forcing any would-be malicious actor to successfully attack both the mining layer and the masternode layer.
To attack both layers, a malicious actor would have to spend a large amount of Dash in order to dictate false entries to the blockchain, thereby raising the price of Dash in the process. Therefore, a successful attack would be cost prohibitive due to the large percentage of Dash's total market required to attempt it.
In addition, the Dash Platform is a technology stack for building decentralized applications on the Dash network. The two main architectural components, Drive and DAPI, turn the Dash P2P network into a cloud that developers can integrate with their applications.
DASH KEY ADVANTAGE
Decentralized Cloud Storage — Store your application data in the safest place on the Internet. All data stored on the Dash network is protected by Dash's consensus algorithm, ensuring data integrity and availability.
Reduced Data Silos — Your application data is decentralized among the nodes of the Dash network. Your data is safe and always available for customers, business partners, and investors.
Client Libraries — Write code and integrate with Dash Platform using the languages that matter to your business. Don't worry about understanding blockchain infrastructure. It is a growing number of client libraries abstract away the complexity typically associated with working on blockchain-based networks.
Instant Data Confirmation — Unlike many blockchain-based networks, data on the platform is instantly confirmed by the Dash consensus algorithm. It is to ensure the best user experience for users. Moreover, with Dash Platform, you can gain the advantages of a blockchain-based storage network without the usual UX compromises.
Meanwhile, DashDirect is a mobile app that allows you to instantly buy goods with Dash from 155,000+ brands in-store and online. It's easy, fees, as well as no waiting. Additionally, save up to 12% on your purchase (5% on average). You can also see a list of supported location or shop that accepts DASH as payments.