Wombat IDO is Now on Polkatsarter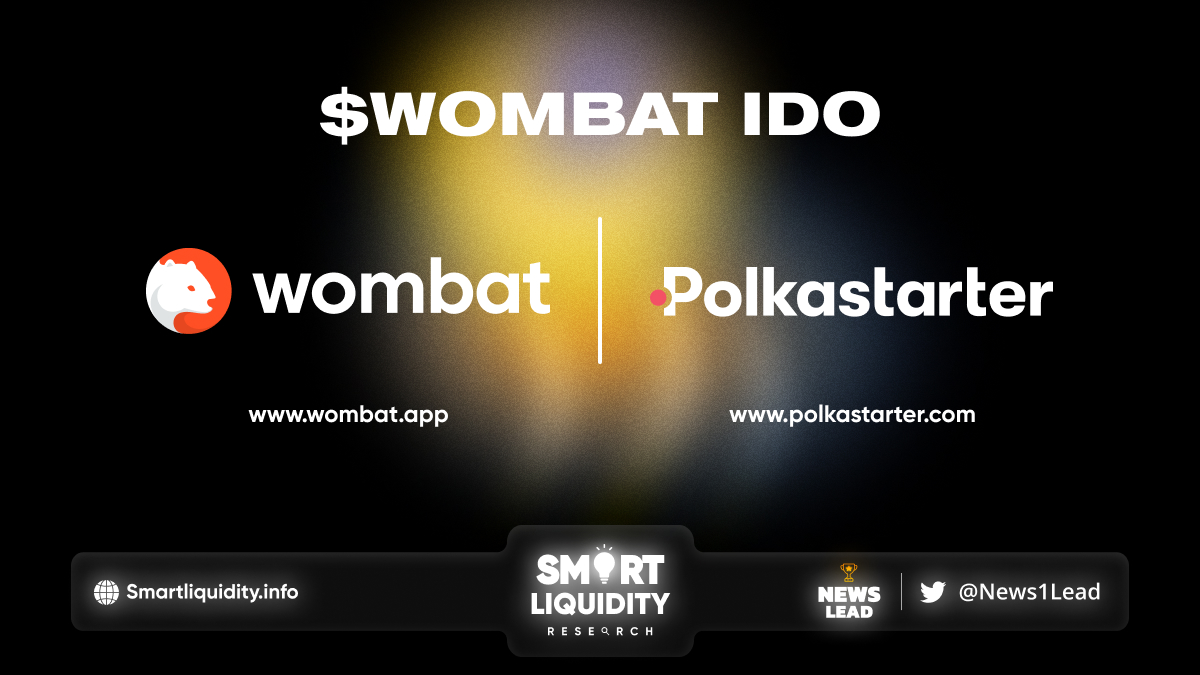 Wombat IDO is Now on Polkatsarter, fully decentralized protocol for launching new ideas.
$WOMBAT is a multi-chain utility token used within our entire ecosystem, i.e. in the Wombat app, Womplay and the Dungeon Master game. Depending on the amount of $WOMBAT one holds and/or stakes, users will be able to upgrade various aspects of their experience.
In addition to that, the token will serve as a direct way for users to exercise their power. Wombat IDO is Now on Polkatsarter, $WOMBAT holders will be instrumental in deciding which initiatives within ecosystem get funding first and which blockchains and games we should incorporate.
What's next?
Over these three years, Wombat Family grew into the most supportive, actively growing community of players and creators.
As main preparations, you will need a Polygon address — and some $USDC on your balance. You can create or import one in Wombat for free.
Since IDO will take place on Polkastarter, we strongly recommend reading their guide on participating in IDO's.
They will share more details about the IDO in the following days, so make sure to follow official channels!
About Polkastarter
Polkastarter is the decentralized protocol for launching new ideas. Our curation process and industry access enable us to offer the best new projects in blockchain and digital assets. With Polkastarter, decentralized projects can raise awareness, build a loyal community, and receive long-term support. Users of the platform will be able to participate in a secure and compliant environment and use assets both in and beyond the current ERC20 standard.
About Wombat
Wombat is a Web 3 gaming platform that enables players to monetize their time & achievements and transforms NFT ownership into a social experience that can be shared with friends and peers. Through the vast ecosystem of mainstream AA/AAA titles and NFT games. Wombat bridges the exciting world of Web 3 with globally loved games for both players and game developers.
SOURCE:
https://medium.com/wombat/ready-set-ido-wombat-goes-to-polkastarter-6599db63e419