OpenLuck Mainnet Is Coming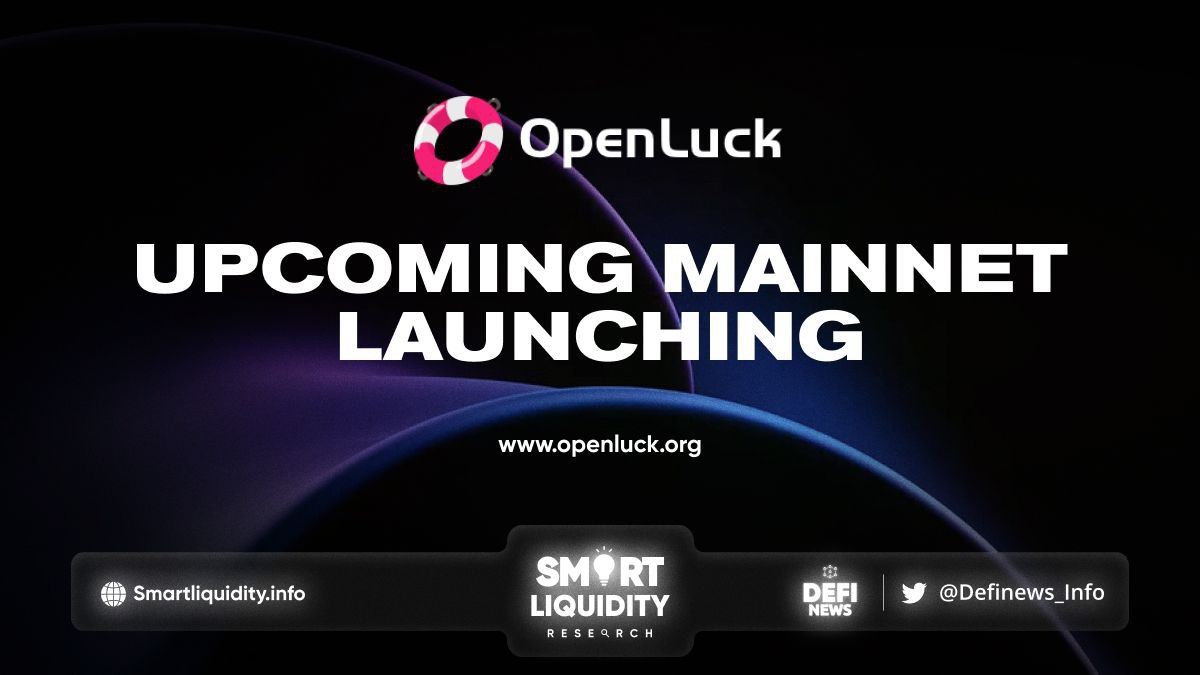 OpenLuck mainnet is coming soon. OpenLuck is a decentralized Cross-Chain NFT marketplace built on the BNB Chain which is full of innovation and creativity.
The platform aims to be the global and inventive marketplace where users can trade NFTs residing in various blockchains fully decentralized and with the strongest security.
Furthermore, using the world's first Lucks Trading model lowers the barriers to participation, which is more friendly for users. Users only need to pay for an extremely low cost on BNB Chain and then can have the opportunity to win the valuable NFTs on Ethereum and BNB Chain.
In addition, this innovative model makes NFT trading very interesting and attracts more people to participate, which greatly improves the liquidity of NFT and activates the entire NFT trading market.
OpenLuck supports CryptoPunks, ERC721, and ERC1155 NFT standards, whether it is collectibles, digital artwork, or assets of GameFi and Metaverse, you can conduct lucky transactions here
Features and Innovations
OpenLuck is committed to creating an innovative Cross-Chain NFT marketplace for the community. It focuses on creative trading models and liquidity solutions developments, as well as features and innovations such as decentralization permissionless and cross-chain interoperability.
Lucks Trading—Lucks Trading is an innovative trading model that combines CrowdFunding &Lottery Draw.
Cross-Chain—Sellers can use Ethereum's NFT to create Lucks Trading orders. Through public crowdfunding in the BNB Chain, ordinary users can use small amounts of money and have the opportunity to obtain high-value NFT.
Decentralization—OpenLuck is a non-custodial NFT marketplace controls by smart contracts running on BNB Chain.
Permissionless—Benefits from the decentralized architecture design of OpenLuck, you can access and participate in OpenLuck freely and without permission only if you have a BNB Chain wallet address.
Partnership and Integrations
OpenLuck chose to be partners with Chainlink for security matters. Moreover, Lucks Trading feature will now have support as Open Luck integrates all the Chainlink features Chainlink Keepers, Price Feeds, and Verifiable Random Function (VRF)
In brief, Chainlink's features will help Open Luck in its current form:
Automatic Crowdfunding (Keepers)
Securing NFT Prices (Price Feeds)
Selecting Lucky Draw Winner (VRF)
Automatic Crowdfunding (Keepers)
Automating the crowdfunding method is necessary as it lets Open Luck scale the platform seamlessly. While it's possible to automate these functions using centralized scripts or manual intervention, these solutions introduce a single point of failure and undermine the security guarantees of our decentralized platform. Chainlink Keepers enable them to automate smart contract operations in a highly protected form.
Securing NFT Prices (Price Feeds)
The Chainlink Price Feeds will go along with the following USD-paired feeds: BNB, BUSD, ETH, USDC, and USDT. Digital artists can now list their NFT for sale easily and in various tokens.
Selecting Lucky Draw Winner (VRF)
Ensuring the participants have an equal chance of winning in lucky draws is a must! Participants win NFTs, so a fair, verifiable, and transparent mechanism is essential for properly distributing the NFTs!
ABOUT OpenLuck
OpenLuck is a decentralized Cross-Chain NFT marketplace built on the BNB Chain which is full of innovation and creativity.
RESOURCES