LunarCrush: Social Intelligence For Crypto | Navigation Guide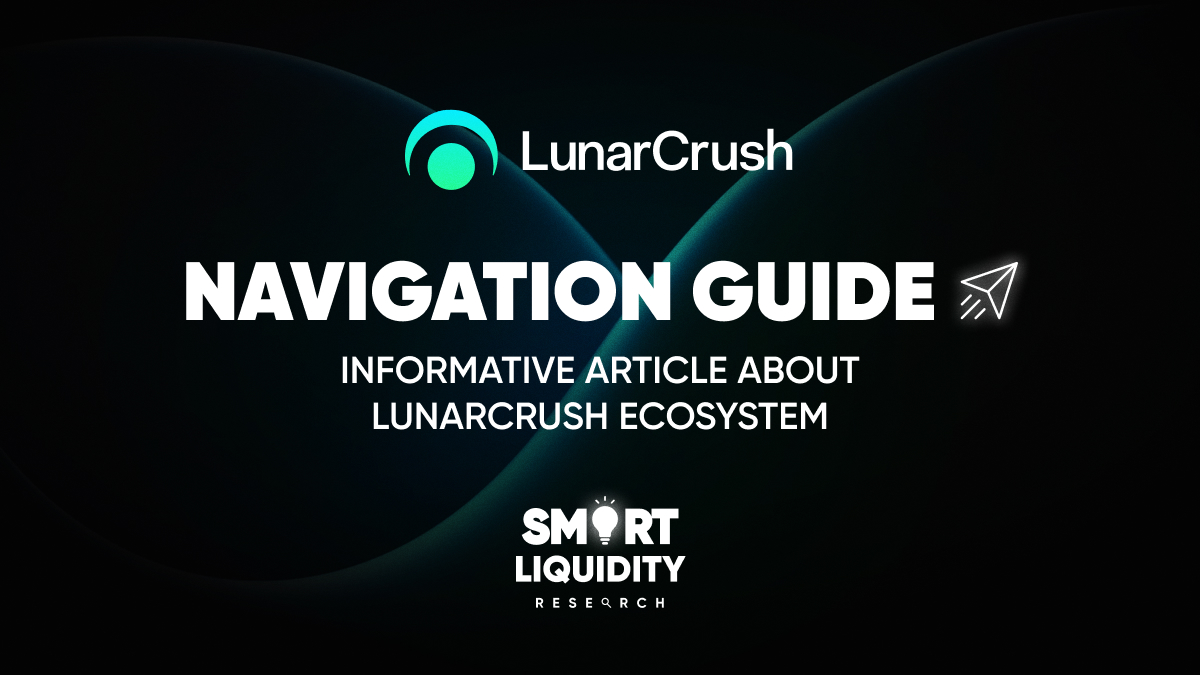 "Smart Liquidity Research" is delighted to present LunarCrush, a social intelligence platform for cryptocurrency investors.
LunarCrush helps you understand cryptocurrency movements in greater detail than ever before by analyzing data from across a growing list of social channels to uncover valuable insights you can use to make confident, data-driven trading decisions.
You cannot possibly understand everything by scouring the web yourself. In a world where there are millions pieces of crypto-specific content created a day, LunarCrush helps identify value in the crypto markets.
WAYS TO USE FREE LUNARCRUSH ACCOUNT
🔹Discover activity that moves the crypto market through 25+ social and market metrics;
🔹Understand which individuals in crypto are most influential in real-time and over time;
🔹Get customized, real-time social and market alerts for your favorite coin;
🔹Create your first socially-driven portfolio to get community insights on what matters to you most;
🔹Favorite coins, influencers, and exchanges to personalize your experience;
🔹Get insights on your own social activity and see where you stack up vs. the community.
KEY METRICS LUNARCRUSH PROVIDES
🔸Coin of the Day
The LunarCrush Coin of the Day™ has become a staple in the industry. The Coin of the Day™ is chosen algorithmically and has been since the day it was created.
🔸AltRank™
The LunarCrush AltRank™ was designed to access a cryptocurrency's community and traction and compare that across the entire cryptocurrency marketplace.
AltRank™ is made up of the following metrics:
Market Volume Rank – A measure of a currency's market volume based on validated exchange volume;
Social Volume Rank – A measure of the unique volume across all data sources;
Percent Change versus Bitcoin Rank – A measure of a currency's performance against Bitcoin;
Social Score Rank – A measure of the total volume across all data sources.
🔸Galaxy Score™
The LunarCrush Galaxy Score™ is a proprietary score which is constantly measuring a cryptocurrency against itself with respect to the community metrics pulled in from across the web.

🔸Correlation rank
Simply a measure of the strength of the correlation between their data and coin prices over time.
SOCIAL INTELLIGENCE FOR NFTS
Collectors and creators can harness the power of social intelligence data to gain valuable insights into the state of the NFT market. You can now track social mentions, sentiment, trending news, and top influencers for your favorite NFT projects, all in one platform.
In addition to tracking real-time social and market activity for NFT collections, LunarCrush goes deeper, giving NFT metrics you can't get anywhere else.
Beyond looking at individual collections, LunarCrush looks at all tracked collections across the NFT market to determine which is performing the strongest at any given time. Through the LunarCrush NFT Rank™, you can learn how strong combined social and market activity is for a NFT collection is relative to all collections.
Best of all, every NFT metric is calculated in real-time and memorialized over time to understand historical performance.
LunarCrush Influencers tool is designed to bring more objectivity and clarity to social influence within the crypto space.
A few highlights:
Ratings Optimization
Improved Navigation
Streamlined Access
Social Sharing
No giveaways & Spam
Lunr – The Utility Token of LunarCrush
LUNR – THE UTILITY TOKEN OF LUNARCRUSH

Lunr is the utility token that powers LunarCrush.
Lunr is distributed at a rate of 65,000 tokens per day to start. There will be a halving on Day 732, or October 22, 2023, where the daily reward will be cut in half to 32,500 tokens per day, and then again on Day 1464, October 23, 2025 to 16,250 tokens per day.
Lunr hodlers can unlock metrics, features, and timeframes within LunarCrush. Additionally, users can participate in weekly bonuses. As users accumulate more Lunr over time and hodls it, that Lunr also counts towards an additional point multiplier which helps them earn even more.
However, it's also important to understand that Lunr does not have an infinite supply. As such, their daily rewards distribution must adapt to meet the demands of a finite token supply.
This was designed into the fundamental tokenomics of Lunr from the beginning and allows them to secure a sustainable future as the community continues to grow.
For a detailed overview please take a moment to read the Lunr Utility Token White Paper 2.0.
LunrFi is a suite of defi-related tools using Lunr as the main transaction medium. As they develop and implement additional tools, products will encompass everything from yield-earning mechanisms to community challenges and even governance. Their first release will be single-asset staking.
CONCLUSION
LunarCrush is growing very fast with a lot of unique features available for their community. Rewarding you, empowering you, and helping you support the LunarCrush mission of building and distributing industry-leading social intelligence tools. Strap in, hold on tight and get excited to see where this spaceship is going.
LUNARCRUSH SOCIALS
Website | Twitter | Reddit | LinkedIn | Instagram | Discord
FRIENDLY REMINDER:
We deliver these news articles based on our own thorough research. We want to preserve some important information regarding the project that is presented in our column. We value our readers' opinion and appreciate your valued respect to us. The article above is not financial advice and as we always say "Invest at your own risk and only invest what you can afford to lose".