Injective Labs Negative Maker Fees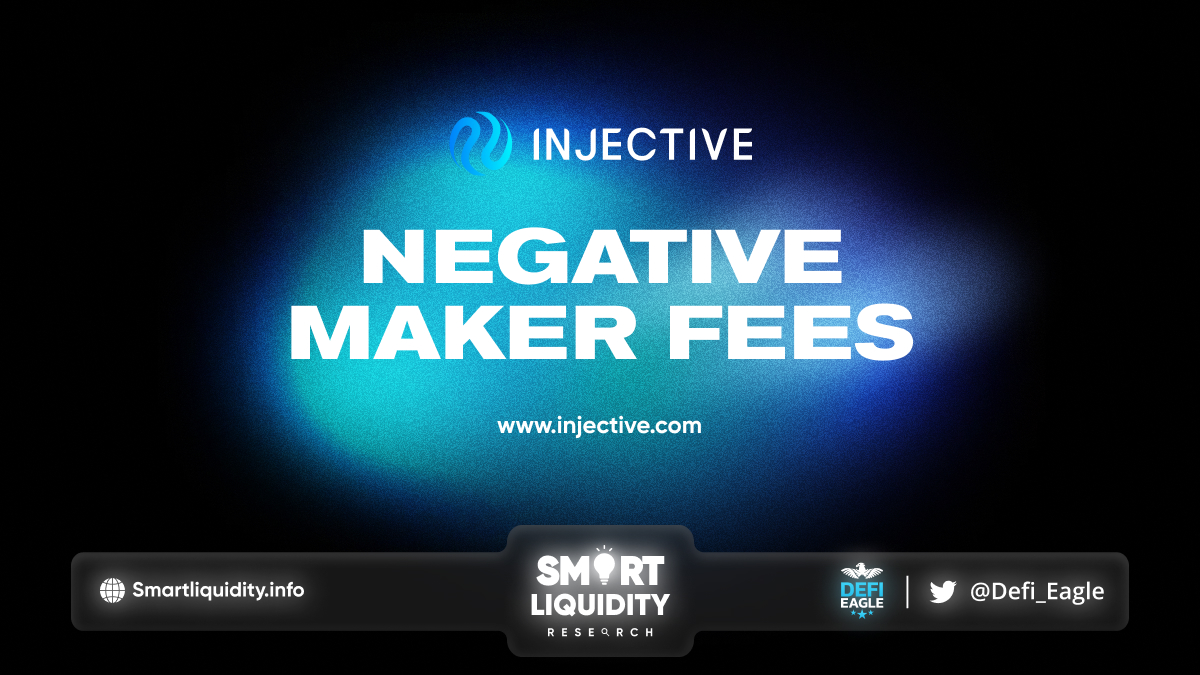 Injective Labs

Negative Maker Fees, fees that are paid back to traders who provide liquidity (i.e. tokens) to a market.
Traders who undertake to purchase or sell at specified prices at all times are considered market makers.
Prior to the mainnet chain upgrade, makers incurred a trading fee on all markets. To provide a further incentive to market makers, Injective Improvement Proposal 159 (IIP-159) was submitted and approved to enable negative fee rates. The proposal also approved the restructuring of base trading fees across Injective exchange dApps and reward programs to allow this to take place.
Which Market Listings Will Provide Negative Maker Fees?
All negative maker fees are proposed and initiated for market listings through governance proposals.
Both a listing and a proposed fee rate must be approved through governance for negative maker fees to take into effect. Once a negative maker fee for a given market is approved, all exchange dApps on Injective will reflect this new change and makers will be able to receive their trading benefit immediately.
How Are The Fees Calculated?
Negative maker fees and taker fees are calculated in relation to one another. Each market presents its own maker and taker fee, which is proposed and approved by the community through governance proposals.
Negative maker fees, in total, look to bring benefits to both makers and takers as a whole, positively affecting trading environments for all Injective exchange dApps.
About Injective
Injective is an open, interoperable, layer 1 blockchain built for finance applications.
Injective was created using the Cosmos SDK and is able to achieve instant transaction finality while sustaining lightning-fast speeds. INJ is the native deflationary scarce asset that powers Injective and its subsequent ecosystem. Injective is incubated by Binance and is backed by Pantera Capital, Hashed and Mark Cuban.
SOURCE: