ORE Network Add Support of Polygon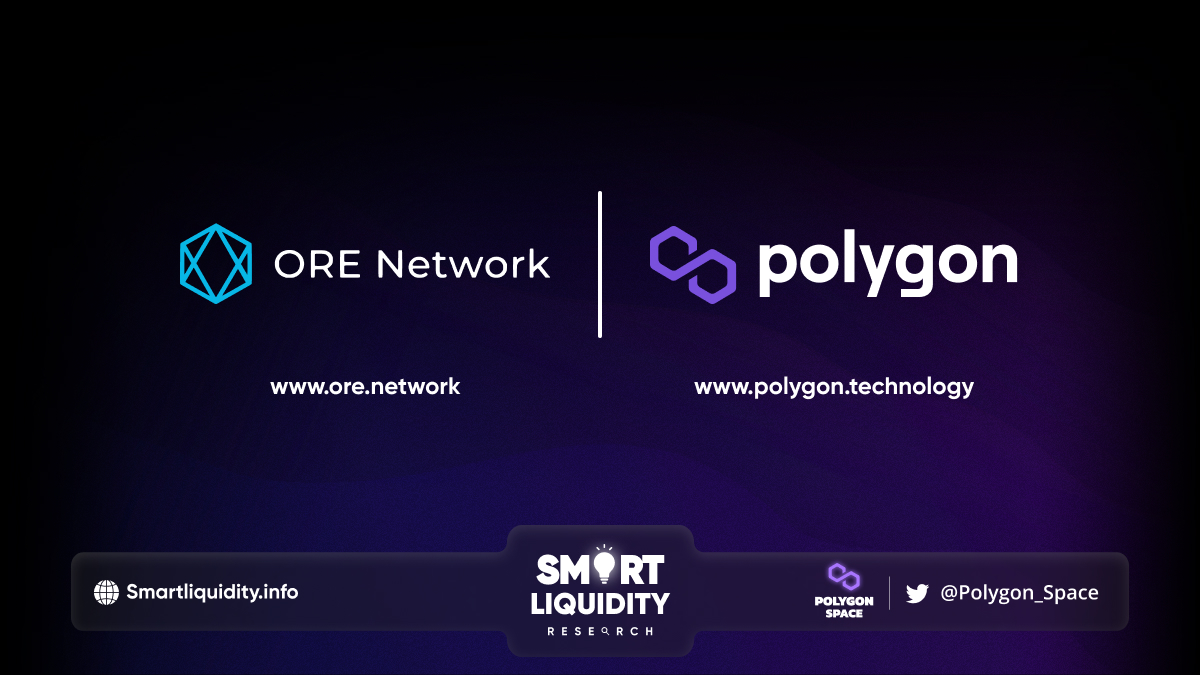 The ORE Network and AIKON's ORE ID Add Support of Polygon To Provide Cross-Chain Wallet Creation and NFT Management.
ORE Network is excited to announce the Open Rights Exchange (ORE) Network's support of Polygon!
This integration allows for developers that use ORE Network to build decentralized applications (dApps) that work seamlessly with Polygon. What's more, the Polygon compatibility extends to ORE ID users that want to integrate ORE ID into their Polygon-built dApps.
ORE ID is a single sign-on Web3 auth and wallet creation service built on the ORE Network by launch partner, AIKON.
In 2021, the Open Rights Foundation received a grant from the Polygon Foundation to add compatibility support of Polygon to the ORE Network and any applications built on the ORE blockchain. Today, this compatibility is now available and is already in use by ORE ID customer Exotopia!
This support of Polygon is the latest milestone in the Open Rights Foundation's work to provide cross-chain compatibility for developers building with the ORE blockchain.
ORE Network Compatible with Polygon
The ORE Network will benefit from the thriving ecosystem being built on Polygon. Which now includes some of the leading DeFi projects — Aave, Slingshot, and Sushi. Making Polygon a perfect fit for the ORE Network as we continue to scale our easy-to-use blockchain solutions at the intersection of NFTs and Decentralized Finance.
"As the industry matures with multiple, use-specific blockchains, the need for solutions that work across these chains is vital. ORE Network's added support of Polygon promises to be a huge opportunity for developers looking to build single sign-on capabilities into their applications and provide a seamless transfer of digital assets and Non-Fungible Tokens (NFTs) cross-chain," explains AIKON CEO and ORE Core contributor and AIKON CEO, Marc Blinder. "In combination with AIKON's ORE ID solution, businesses and developers gain access to simple Web3 onboarding to Polygon."
The ORE blockchain is built for decentralized identities, assets and rights. ORE works cross-chain with Ethereum, Algorand, EOS, WAX and now Polygon to connect Web 2.0 identities to Web 3.0 — allowing everyone, everywhere to easily use blockchain technology. The ORE blockchain is powered by the ORE Token, a digital asset built for identity.
Following the news that Scaleswap hosted ORE Token's Initial DEX Offering last year, Scaleswap facilitated the ORE Token wrap with Polygon, leading to today's exciting announcement.
Learn more about building with the Open Rights Exchange today!
About the Open Rights Exchange
Built by the Open Rights Foundation, in partnership with AIKON. The Open Rights Exchange is simple to use and compatible with all chains. A single password — not a key — is provided as the entry to not just the Open Rights Exchange, But to all other chains. Including Ethereum, Polygon, Algorand and EOS — with even more chains is adding every quarter.
About Polygon
Polygon is the leading blockchain development platform, offering scalable, affordable, secure and sustainable blockchains for Web3. Its growing suite of products offers developers easy access to major scaling solutions including L2. Polygon's scaling solutions have seen widespread adoption with 19,000+ decentralized applications hosted. 1.6B+ total transactions processed, 142M+ unique user addresses, and $5B+ in assets secured. Polygon is carbon neutral with the goal of leading the Web3 ecosystem in becoming carbon negative.
SOURCE:
https://medium.com/@ORE_Network/the-ore-network-and-aikons-ore-id-add-support-of-polygon-to-provide-cross-chain-wallet-creation-8b9735c49b84