PLAYZAP and KITSUMON Partnership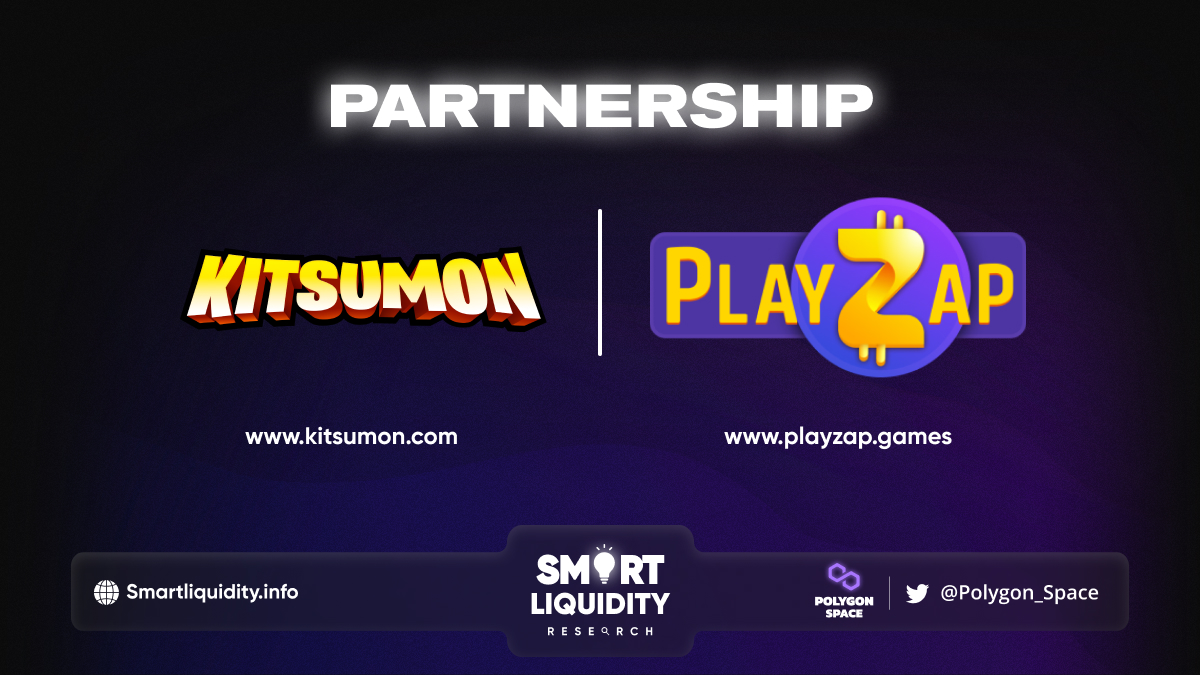 Kitsumon introduced Playzap as its latest partnership. A Play-to-Earn gaming platform powered by blockchain & NFT technology. 
PlayZap is aiming to bring an end to subpar gaming experiences. And let players unlock the true potential of Play to earn blockchain gaming through the following aspects:
🔹ZAPVerse: powerful ecosystem built and powered by proven solutions and infrastructure
🔹Z-Arena: multiplayer competitive technology that facilitates in-game competition
🔹Marketplace & NFTs
🔹ZPay Wallet: an all-in-one solution built on the polygon network
Kitsumon Head of Marketing, Simon Buckingham, had this to say;
"Blockchain gaming has a big job to do to continue the bridge of traditional and web3 gaming, partnerships like this should not go unnoticed as we all share a common goal for what I just mentioned and much more. The gaming experience for users will be enhanced so much to new levels that have never been seen before, and platforms such as PlayZap help the overall ecosystem as well as bring a new dimension to our project also".
About PlayZap
PlayZap is a play-to-earn community-driven gaming platform where players can compete on proven and highly engaging skill-based competitive games to win various crypto rewards while interacting with a sprawling community, Players can collect, sell, or trade a wide variety of NFTs, and earn tokens.
PlayZap is a 360-degree gamified Defi NFT ecosystem, aimed to bridge the gap between blockchain gaming and the mainstream market while connecting the players directly with their favorite games.
And it aims to end bad gaming experiences and let its players unlock the true potential of P2E blockchain gaming.
PlayZap offers a complete suite of products, with its marketplace, metaverse, wallet, and infrastructural support feeding directly into the betterment of the P2E ecosphere, bringing it closer to the quality levels achieved by already established IPs.
Its vision is to bring skill-based competitive gaming to mainstream players. By offering a secure environment, digital ownership, and a fun gaming experience.
About Kitsumon
Kitsumon is an NFT game about collecting, breeding, and caring for adorable Kitsu pets. From professions like Farming, Fishing, Crafting and more. And an in-depth breeding system. All the way to MOBA PvP modes and land acquisition, Kitsumon has everything and more!
SOURCE:
Kitsumon