Ultimate Integrated Three DeFi Protocols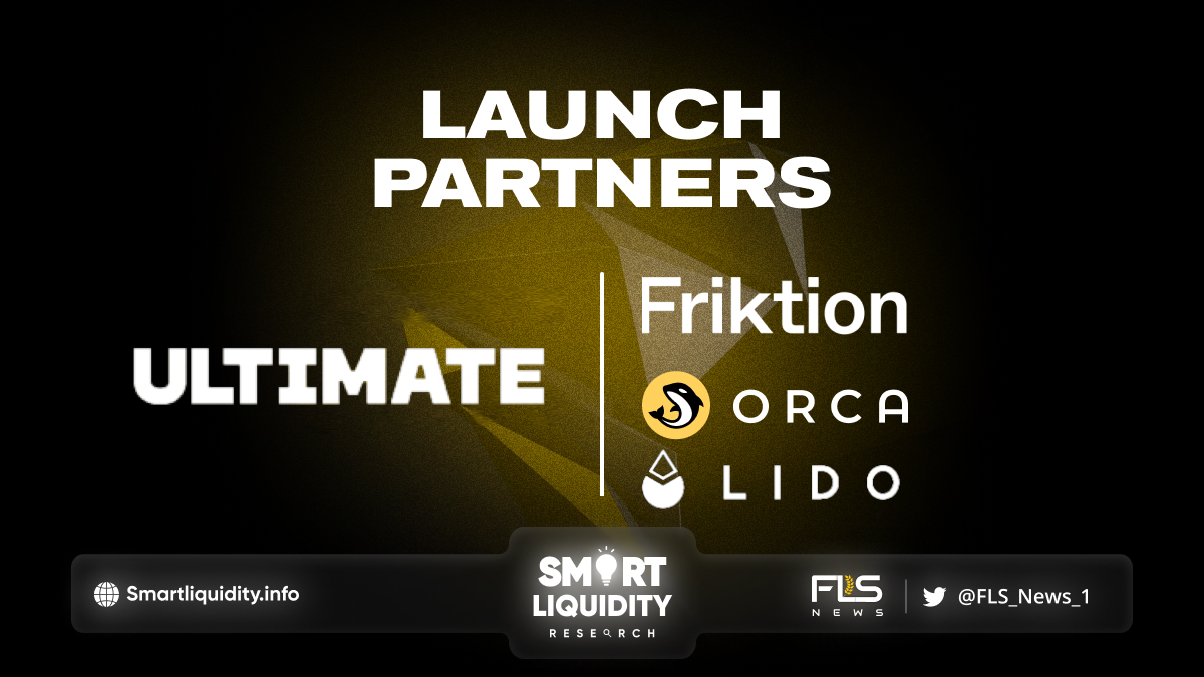 Ultimate

integrated three DeFi Protocols
Ultimate announce the first three DeFi protocols that we've integrated into their app: Orca, Friktion, and LidoFinance. They are building on Solana but will soon be adding Ethereum to fulfil our multi-chain vision.
LidoFinance
is DeFi's largest liquid staking protocol, enabling users to stake directly from the Ultimate wallet's interface. Users receive "staked Solana" (stSOL) tokens which can be unstaked or sold at any time, or even used in other DeFi protocols to earn additional yield
The integration of Lido Finance into the Ultimate wallet makes liquid staking easier than ever before, with users able to benefit from liquidity and multi-layer yield opportunities with the same ease as on centralized exchange while staying in full control of your coins.
Friktion
Friktion the leading automated option protocol in the Solana ecosystem. Users can simply earn yield from automated options strategies such as selling covered calls, a strategy that is particularly useful for earning yield in a downward or sideward trending market.
They offer a completely unique source of yield, not incentivised by their own tokens. Retail investors now have a way to earn a return on their crypto assets also in downwards or rangebound markets. More strategies will be added over time.
Orca 
Orca takes pride in being the easiest way to swap Solana tokens. Their slogan is "DeFi for people, not programs" which really resonates with them. Thus all swaps in their launch version will be powered by Solana's most user-friendly concentrated liquidity AMM.

Ultimate is a #DeFi super app becoming the universal consumer gateway to #Web3. A multi-chain, fully non-custodial wallet that makes investing into web3 truly mass-ready.

About Lido
Lido is a liquid staking solution for ETH 2.0 backed by a number of the industries leading blockchain staking providers. Lido allows users to stake any amount of ETH without the need to maintain complex infrastructure, while letting users unstake at any time through secondary markets.
About Orca
Orca is the easiest way to exchange cryptocurrency on the Solana blockchain. There, you can exchange tokens with minimal transaction fees and lower latency than any DEX on Ethereum, all while knowing that you're getting a fair price. Additionally, users may provide liquidity to a trading pool to earn a share of trading fees.
About Ultimate
Building the future of Finance. Just as the internet revolutionized the way we transfer information, blockchain technology is revolutionizing the way we transact value.