PieDAO Acquisition of BasketDAO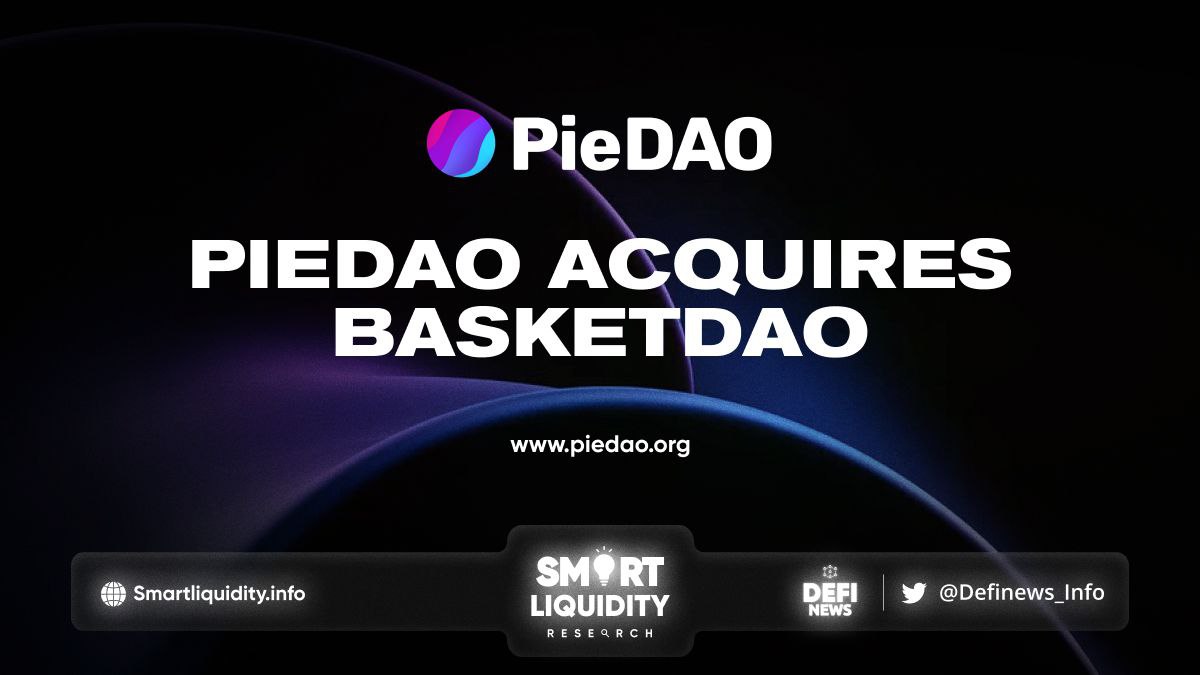 PieDAO Acquisition of BasketDAO. This deal is one of the first DAO-to-DAO acquisitions in Ethereum's history. PieDAO to boost its user base and DeFi token TVL.
The acquisition is between two DAOs in the crypto indices space on Ethereum:
PieDAO is a user-owned community that provides mechanisms that aim to generate wealth. It was the first to propose crypto index products (known as PIEs). Furthermore, BasketDAO was a protocol that offered yield-bearing crypto indices powered by Yearn. Their products targeted long-term passive investors with features such as no management fees.
At the core, both projects have a similar goal: offering products that allow users to capture the wealth crypto is creating. The similarities don't stop there. For example, BasketDAO's flagship token BDI is conceptually a PieVault. As a reminder, PieVaults allow for lending, staking, and yield-farming of underlying assets. This natural fit between both projects allowed acquisition talks to move quickly.
BRIEF BACKGROUND
On October 22nd, 2021 the BasketDAO team received a message alerting them to unusual activity. An investigation ensued which allowed for the core team to discover the exploit. Then attacker stole BDI tokens by taking advantage of a vulnerability in a contract. The attacker subsequently washed the stolen funds through Tornado Cash.
Following the exploit, BasketDAO took actions aimed at compensating the victims. First, they distributed available treasury fees to the victims. They then removed exit fees from their contracts. And finally organized social burnings for users who wanted to exit their positions.
At some point during all this, the BasketDAO team decided to step away from the project. Not wanting to abandon their users with illiquid tokens they searched for alternatives. This is when talks between the BasketDAO and PieDAO teams began.
ABOUT PIEDAO
PieDAO is a community DAO that focuses on tokenizing automated wealth creation strategies. The DAO'S first line of products are called Pies, yield-generating tokenized portfolio allocations.
RESOURCES