EQIFi Integrates Simplex by Nuvei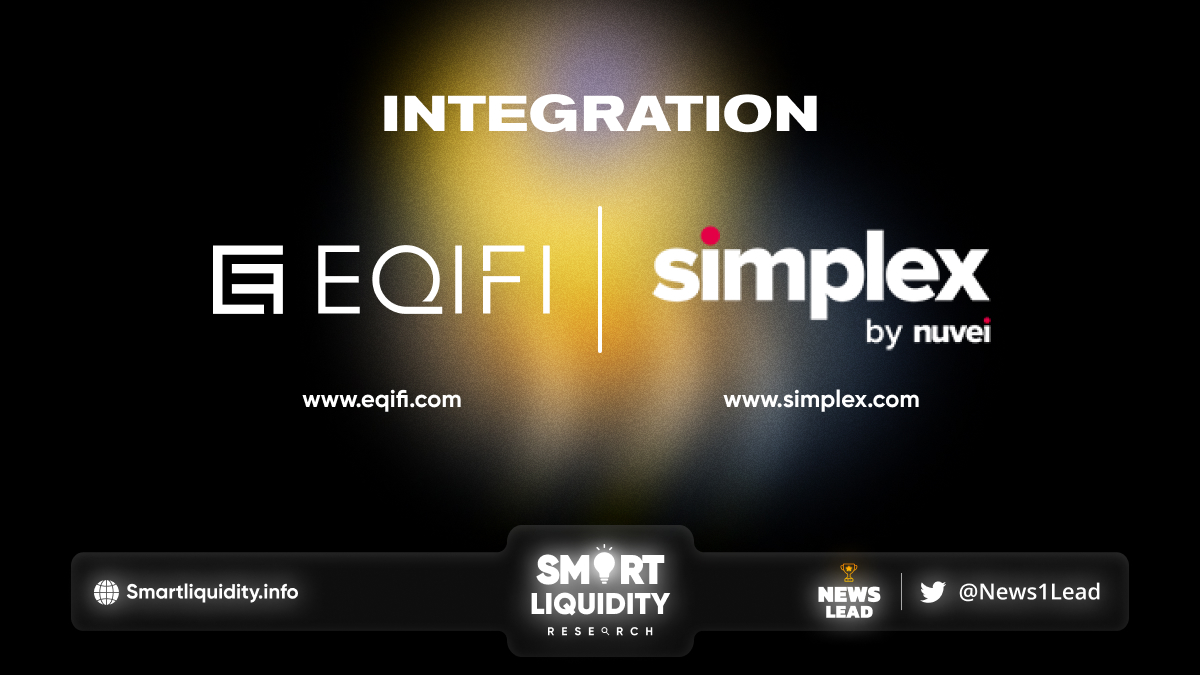 EQIFi Integrates Simplex by Nuvei to facilitate purchase and on-ramping for EQX, EQIFi's native utility token.
With the integration, users can purchase EQX with debit/credit cards, Apple Pay and bank transfers, directly via Simplex and through its partners. Additionally, there is now an opportunity for Simplex and EQIFi to widen their reach, making it easy for new crypto users to jump in with seamless and safe transactions.
EQIFi is the only decentralized platform supported by a major digital bank. The full suite of DeFi products available on EQIFi has made the platform very popular with crypto users, who have been able to make peer-to-peer transactions, take loans with fixed or variable rates, earn interest on deposited assets and grow their wallets with the yield aggregator, all while having full custody through the support of Ledger Vaults, the leading secure custody hardware provider.
The EQX tokens improve the overall experience of using the app, enabling EQIFi users to gain staking rewards, low cost loans, discounts on fees, a 10% increase in APY, higher LTVs for larger loans and priority access to EQIBank Accounts.
About Simplex
Simplex by Nuvei is the fiat/crypto infrastructure for the entire world. An EU-licensed financial institution, Simplex by Nuvei aims to change the status quo of the current crypto markets by providing simple, seamless, and secure channels to convert over 115+ fiat currencies to 130+ cryptocurrencies. Simplex has been actively supporting existing and new protocols in the industry, nurturing and expanding its portfolio of supported cryptocurrencies. To date, Simplex by Nuvei supports 160+ crypto assets for seamless onramps globally, with more added on a weekly basis.
About EQIFi
EQIFi is the first DeFi project powered by a licensed and regulated digital bank. It is setting new standards, establishing trustless transactions, and driving real-world adoption.
EQIFi's infrastructure is optimizing for real-time digital interactions. They are at the forefront of embracing today's ever-demanding culture that wishes to embrace the evolution of digital technologies.
SOURCE:
https://simplexcom.medium.com/eqifi-launches-simplex-by-nuvei-integration-to-enable-eqx-and-other-crypto-onramps-14976ced2e50