BURGERCITIES PARTNERSHIP with UNSTOPPABLE DOMAINS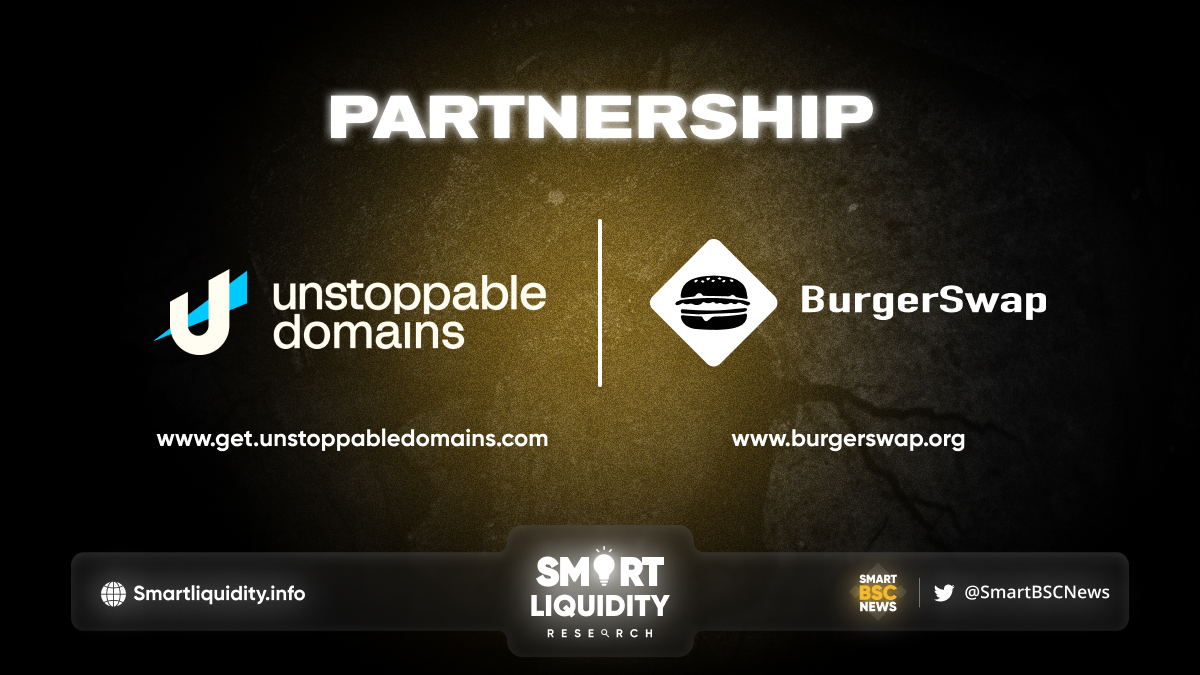 BurgerCities Partnership with Unstoppable Domains, Your name, universal wallet address, and login for Web3.
BurgerSwap is the first cross-chain aggregator combining rates and prices from the leading DEXs and CEXs; By combining the switch protocol, BurgerSwap, has integrated CEXs, DEXs, and DeFi deals into a single platform, allowing users to access any digital asset or transfer funds between any chains with best prices in one platform. As BurgerCitires announced their partnership with Unstoppable Domains.
BurgerCities "evolved" from Burgerswap, a DeFi product that was already available on Binance. It integrates DeFi and NFT into a larger metaverse scene to produce a uniform and standardized Web3 behavioral metaverse universe. People can engage in daily activities such as socializing, gaming, and so on in this realm. Simultaneously, experience DeFi and NFT functions such as Swap, Staking, and viewing NFT exhibitions through their visual metaverse image.
Connect Wallet
BurgerSwap supports MetaMask, TrusWallet, MathWallet, TokenPocket, WalletConnect, Binance Chain Wallet.
How can I earn BURGER?
Users can earn BURGER in three ways currently:‌
Trade on BurgerSwap;
Provide liquidity on Switch and stake your swToken.
Stake BURGER and vote in Governance to share BURGER in the governance proposal pools;
Add liquidity to Liquidity Pools of trading pairs in Liquidity;
Provide tokens to Lending Pools to earn interest, liquidation dividends, and mining rewards.
Through the third party such as Exchanges listed in

Tokenomics

and other cooperate project.
­
About Unstoppable Domains
Unstoppable Domains is on a mission to return the power of the internet to people. To accomplish this, we are creating NFT domains that put you back in control of your data. These aren't just traditional domains, these are domains with superpowers.
This is more than a web address. Your Unstoppable domain is your cryptocurrency address, your login to the decentralized web, and your universal username. Better yet, pay once and it's yours forever.
­