Unilayer partners with NewTribe Capital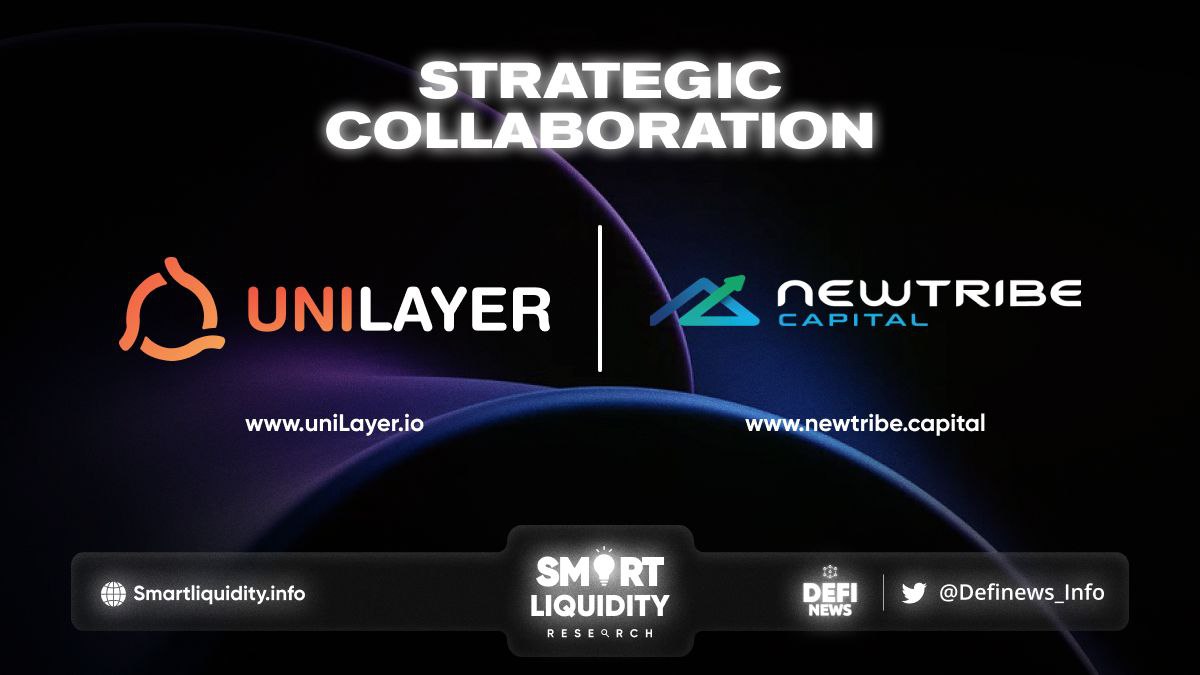 Unilayer partners with NewTribe Capital a growth-oriented Dubai-based Venture Capital fund that participates in seed and private sale allocation.
NewTribe invests in early-stage blockchain and crypto projects and provides long-term support by creating a healthy partnership with them. They provide value-adding beneficiary services to the projects and ensure long-term benefits by all means.
The Unilayer is a high-efficiency communication blockchain on top of other blockchains. The UniLayer works as an Omnichain interoperability platform. The Unilayer platform is designed for lightweight data passing across different chains.
The UniLayer is built on the Bitcoin-based blockchain with gas-efficient DPOS consensus. It takes the philosophy of the Сosmos protocol for native integration of different blockchains into a single network and adds unique cross-chain logic to enable simultaneous communication with different blockchains.
How Does Unilayer Work
The UniLayer can be natively integrated with every kind of blockchain: L0, L1, and L2. It
works as an intellectual data bus across them.
Moreover, the UniLayer is an L1the  blockchain that can natively embed its nodes into other
chains (i.e. they become both the UniLayer nodes and nodes of connected networks). The
UniLayer receives signed messages verified by the other chains and validates these "snapshots" on its blockchain. The UniLayer simultaneously validates its transactions and those that came from connected networks.
Capturing and storing the history of all possible cross-chain transactions in any blockchain as blocks inside Unilayer DLT is a market disruptive technology. Such an approach eliminates the use of oracles and complex/expensive backend infrastructure. Reducing the total cost of ownership for existing projects in discrete blockchain ecosystems.
ABOUT Unilayer
UniLayer is an L1 blockchain consisting of a masternode with a DPOS consensus sequence. A masternode validates transactions and takes part in network governance.
ABOUT NewTribe Capital
NewTribe invests in Seed & Private Sale Rounds and is always excited about the projects that aim at adding real value to the Blockchain Ecosystem.
RESOURCES