Ankr Network Biggest Upgrade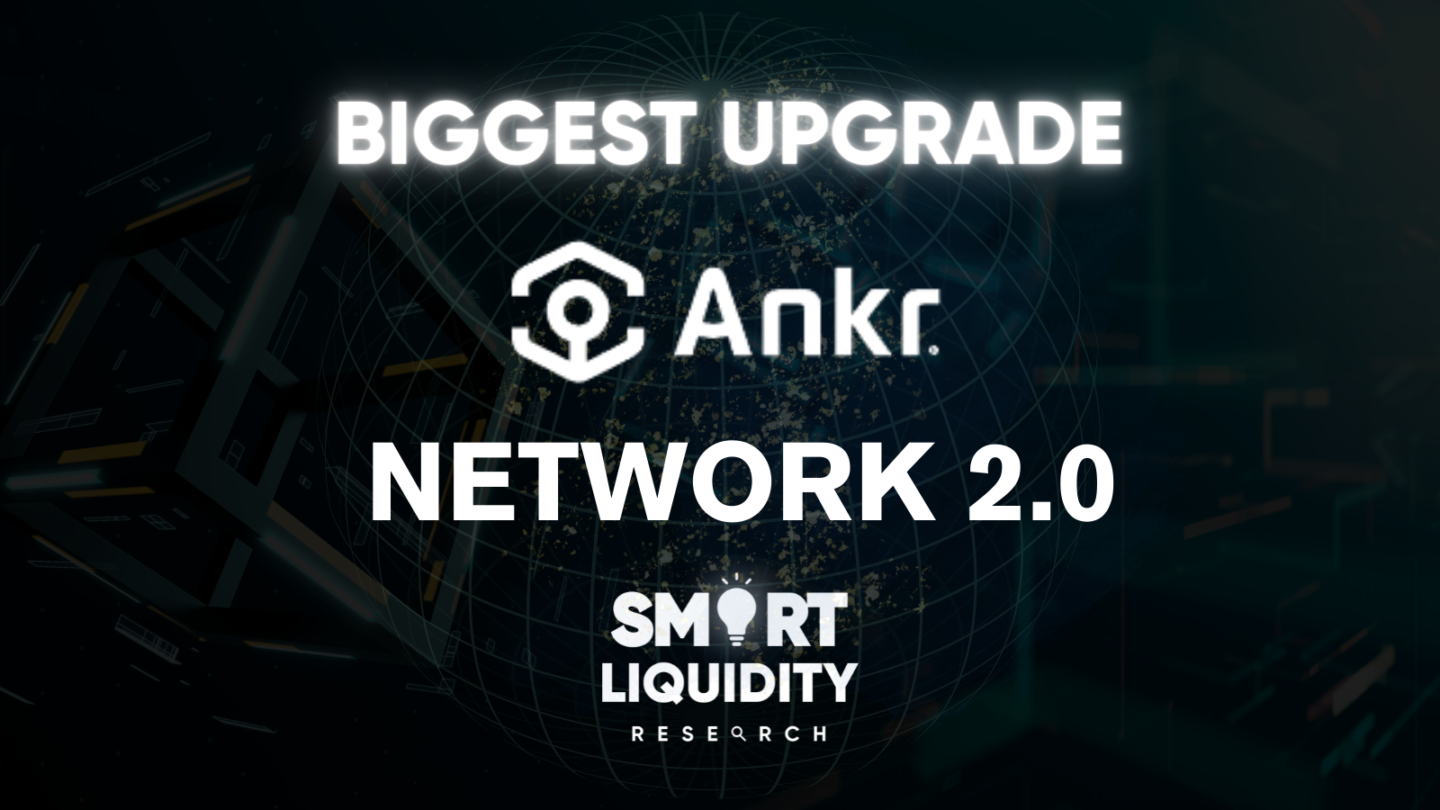 Ankr, one of the world's leading Web3 infrastructure providers, introduced its biggest upgrade, the Ankr Network 2.0, described as a "Decentralized marketplace for Web3 infrastructure."
The Ankr Network Biggest Upgrade brings a full suite of decentralized products and services that serve as the critical infrastructure behind Web3 growth.
The new Ankr Network has been over a year in making as Ankr transitioned its centralized infrastructure business to a decentralized protocol, creating the first-of-its-kind node infrastructure protocol for the industry to collaborate on.
The fully decentralized Ankr Network brings the following upgrades for the benefit of all stakeholders:
Independent node providers to run full nodes
Independent node providers can serve traffic and earn rewards on the Ankr Network.
Developers connect to a decentralized RPC layer
As independent node providers power Ankr Network, this means that the developers, dApps, wallets, and all other projects using the service now have a decentralized means of connecting to blockchains.
Greater utility for the ANKR token & first ever instance of staking to full nodes
On the new decentralized Ankr Network, the ANKR token plays a central role in all operations:
Developers pay for access to on-chain data (RPC requests) in ANKR
Independent node providers serve blockchain requests to earn ANKR
Stakers contribute ANKR to nodes to secure the network and share in the rewards
Anyone can stake to full nodes on Ankr Network and earn rewards for all RPC traffic served. By creating a decentralized infrastructure marketplace and economy, Ankr Network will scale to accommodate the ever-increasing amount of Web3 usage and allow more stakeholders to benefit from its growth.
Ankr DAO to democratize services
Ankr Network will begin to transition operations to a new DAO framework to promote consensus-based decision making. The Ankr DAO will initially democratize the decision-making process in three core areas:
Deciding where to allocate funds from the Ankr Treasury to incentivize protocol growth and rewards.
Determining pricing and revenue splits for various systems touching the protocol like Node Providers and Staking.
Choosing which blockchains to onboard next to Ankr's industry-leading RPC services.
About Ankr
Ankr has built out the largest global node network in the industry, creating the foundation for the future of Web3. It currently serves around 250 billion blockchain requests a month across 50 different chains and runs RPC services for 17 blockchain partners, making it the largest RPC provider in the industry. Ankr also offers a suite of tools that empower dApp developers to build Web3 apps quickly and easily.
SOURCE