Gamerse Formed Alliance with CoinRacer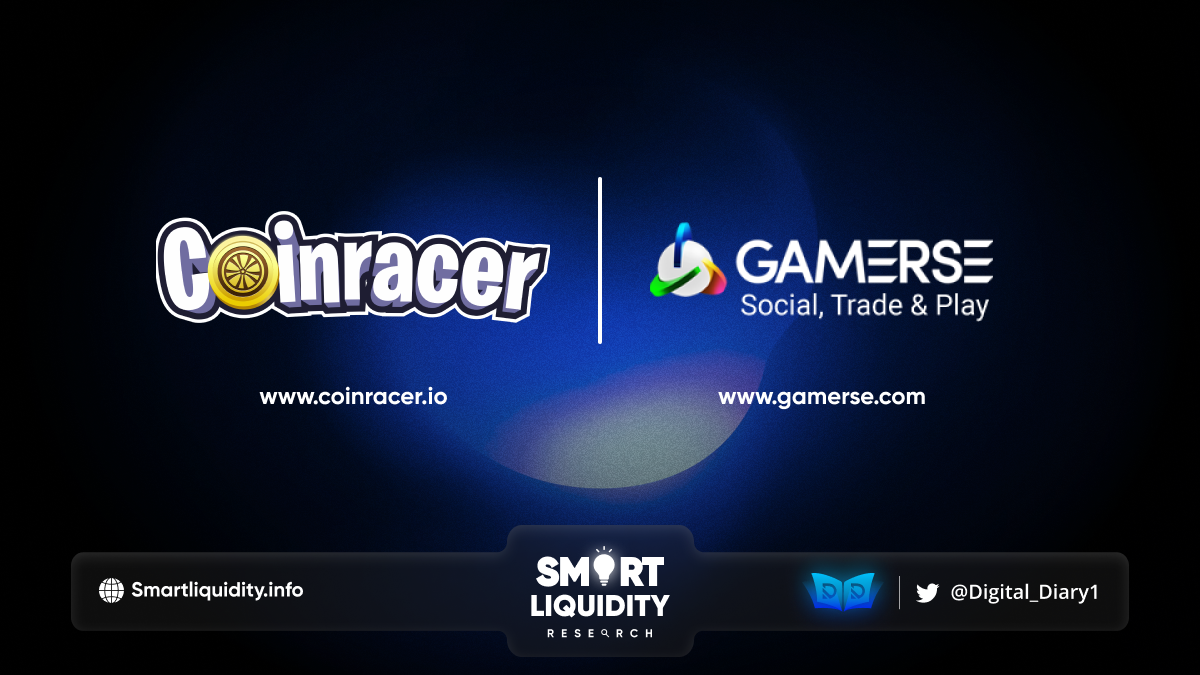 Gamerse has formed its alliance with CoinRacer,  crypto's first, and only, OpenGL racing game; where your skill dictates your rewards, not probability or pre-calculated formulas. 
Its mission at Gamerse is to unify the fragmented blockchain gaming space by creating a wider community-driven social ecosystem and our partnership with CoinRacer brings us one step closer!
Gamerse NFT SAM currently in its beta phase of development is a cross-chain, cross-platform social hub that curates, displays and facilitates all gaming NFTs and their transactions to provide a true-one-stop-shop for blockchain gamers. They're excited to welcome CoinRacer into their ecosystem as they continue to build and grow! All CoinRacer listed NFTs will be displayed on their Verified Game Page for users to visit, purchase directly and participate in social engagements through direct messaging, liking, commenting and sharing their content. Gamers will be able to directly launch the CoinRacer game and learn more by clicking on their socials and community links displayed in the profile section of their gaming page. Their communities can also look forward to CoinRacer Featured Drops and exclusive INOs on their platform.
"We are exited to form strong alliance with Gamerse, together we can bring best players in the crpypto world and expand our horisons!" — CoinRacer Team
Beyond supporting CoinRacer through their NFT SAM, they will also explore other collaboration opportunities to bring additional value to their communities!
They're excited to see how CoinRacer's development evolves and they will be there to support them at every step of the way.
About CoinRacer
Coinracer, crypto's first, and only, OpenGL racing game; where your skill dictates your rewards, not probability or pre-calculated formulas. Hop in your personal NFT racecar, grab your steering wheel (keyboard and mouse). And get ready to hit the track to earn crypto rewards in this amazing 3D racing game!
About GAMERSE
Gamerse is unifying the fragmented NFT gaming community through its cross-chain, cross-domain and cross-verse solutions. To create the first-ever NFT gaming social ecosystem. Gamers will be able to explore popular NFT games, receive exclusive drops and trade in-game NFT assets. From skins to land and collectibles, and also all aggregated in a single social marketplace.
Gamerse unites gamers in a single, fun social platform, constantly adapting to the newest and most viral trends. While benefiting creators and gamers alike through its pioneering share-to-earn model.
As the first LFG (Looking For Groups) platform dedicated to NFT gaming and metaverses. Gamerse will be around for gamers of all shades and hues, no matter which title holds the number 1 spot.
SOURCE: MEDIUM