Palmare & SafeProof Partnership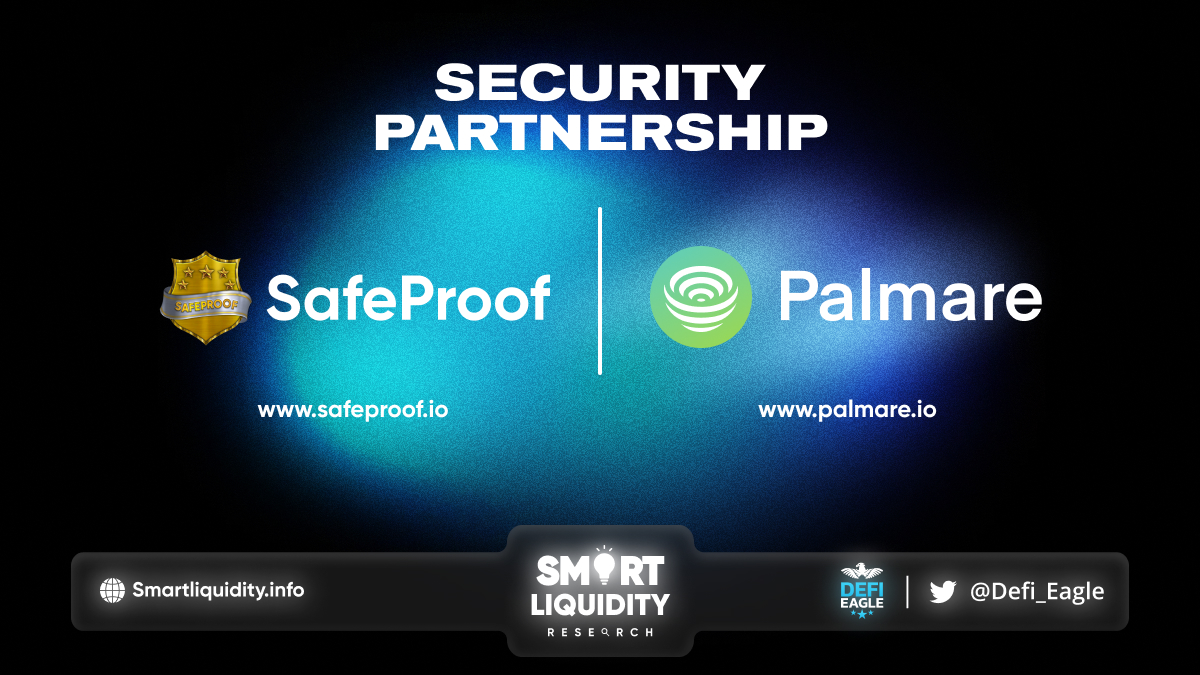 Palmare & SafeProof Partnership, security solution in blockchain technology that specializes in verifying identity of a project's owner and audit your crypto project smart contracts.
In Palmare, each user profile is a token itself. Users create a profile on the app, for which they will mint an ID'd profile NFT. This NFT controls the profile, and thus, its owner becomes the controller of the given profile.
Their app will provide social graph and earning features for Crypto fans and Non-crypto Users. Palmare & SafeProof Partnership, They focus on three types of Earning:
Train to Earn each sport you participate in can help you earn by burning calories (for riding a bike or any of your favorite sports)
Engage to Earn users contribute content to the sports community and earn back from social engagement (include like, share, follow…)
Check in to Earn While users are riding, they can check in lots of places they came by, and for each period of time, they have quests for users to check in as much as they can to earn tokens.
Why does your project need KYC Verification?
Know your customer (KYC) is a process of verifying the identity of the project team (Developer). SafeProof verifies the identity of team's project in order to make safe in the cryptocurrency.
In the blockchain technology nowadays, financial institutions are increasingly vulnerable to illegal criminals. Know your customer (KYC) is designed to protect investors and financial institutions from fraud in the cryptocurrency.
About SafeProof
SafeProof is a crypto currency company that specializes in security, such as identity verification KNOW YOUR CUSTOMER (KYC) of crypto project owners and smart contract audits, which aims to provide a sense of security for investors in investing to know the progress of project owners and avoid individuals who are not responsible for committing criminal acts, because considering the many frauds in this case that result in personal losses.
About Palmare
The introduction of the Move to Earn app has redefined the fitness industry. Based on this success, they decided to make the Palmare app based on researching and optimizing the Earning system and bringing a new experience to the sports community. Palmare is a Community-driven Web3 Sports App with an inbuilt SocialFi and SportFi element.
SOURCE:
https://medium.com/@PalmareOfficial/palmare-security-partnership-with-safeproof-cd31609f8587