Perpetual Protocol Grants Report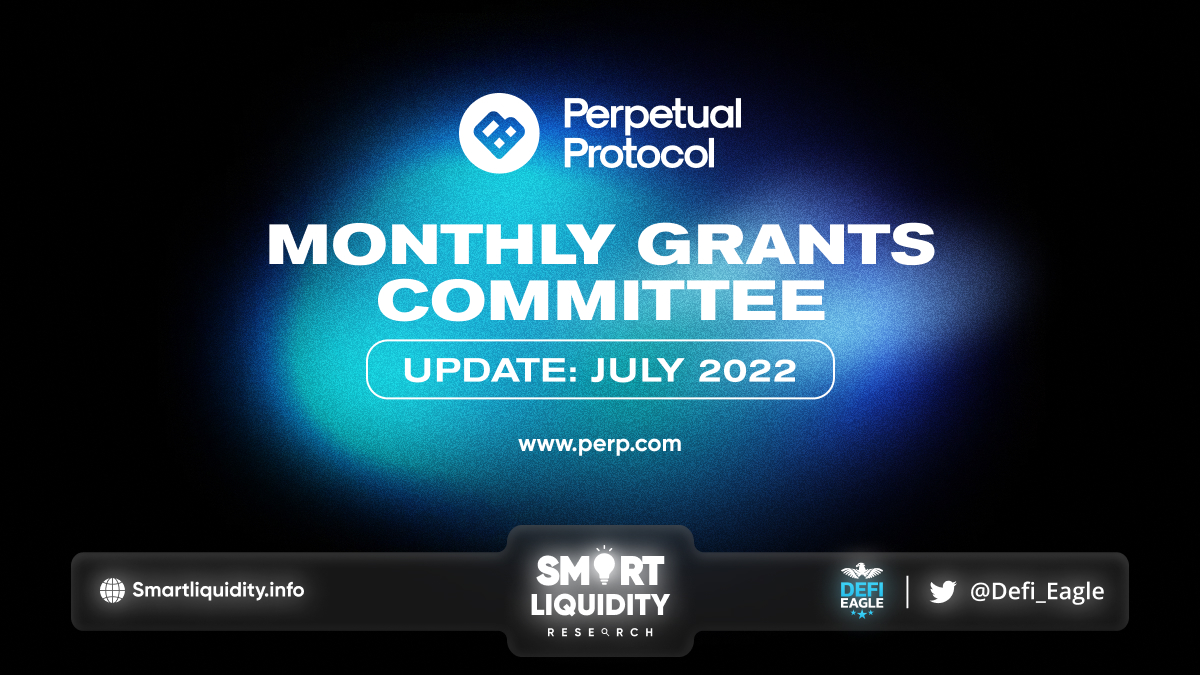 Perpetual Protocol Grants Report – Grants Committee had four new proposals, one new request for proposal applicant and accepted one grant over the past month.
Grants Accepted
Party Finance allows users to connect with others to trade collectively from one wallet. They will be using Perpetual Protocol as the backend for perpetual swaps on their platform.
Grants Under Consideration
Component Finance (Extension Grant)
Component Finance are a current grantee of Perpetual Protocol, the extension will be used to create a fully comprehensive backtestable dataset, with dynamic rebalancing as well.
RoboVault
RoboVault is under consideration for building a liquidity vault on Perp v2, however they are currently developing further backtesting of their strategy.
Update on Current Grantees
IndexZoo: Currently looking into building bull and bear tokens on Perp v2.
Component Finance: Finalizing their MVP product as well as a possible grant extension.
STFX: Completing their integration into Perp v2.
Socket Bounty: The bounty has now been completing and the npm package is ready.
DeFiHelper: Wrapping up their integration into Perp v2.
Perpetual Protocol Trading Calculator: Work on the trading calculator has almost finishing.
Are you interested in building on top of Perpetual Protocol? Get started now by filling out the grants application form or by checking out the new requests for proposals!
About Perpetual Protocol
Perpetual Protocol is an on-chain perpetual futures DEX with deep liquidity and builder-ready composability.
TRADE
Trade the most popular products in crypto in a permissionless way
CREATE
Build new protocols and projects on top of Perpetual Protocol
MARKET MAKE
Earn a yield on your capital by becoming a liquidity provider
Perpetual Protocol Grants Report, Perpetual Protocol is a decentralized perpetual contract protocol with virtual AMMs to provide guaranteed liquidity.
If you encounter any bugs, please report them in the feedback channel on Discord.
This is BETA Software — use at your own risk.
SOURCE:
https://perpprotocol.mirror.xyz/HuTMiaPFQFoo3TxTgHdTk6DX1pbc5RsusoLpPz1YeKU