PARSIQ Collaborates with StarryNift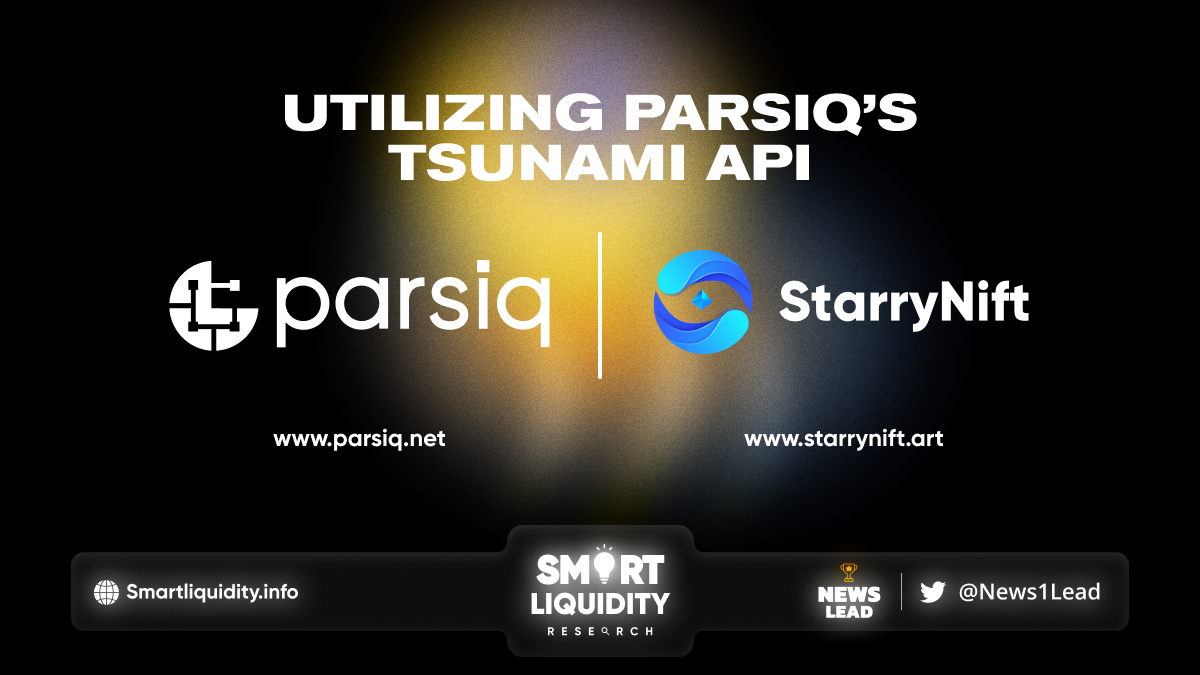 PARSIQ Collaborates with StarryNift, StarryNift will be utilizing PARSIQ's newly launched Tsunami API to power the backend of their platform. 
StarryNift incorporates a variety of GameFi elements onto their platform, from PVP & PVE NFT strategy card battles, to quarterly tournaments, to NFT breeding systems, and more. They also include 3D, VR metaverse content, such as interactive exploration games, music parties, and galleries.
StarryNift integrates a variety of necessary functions that empower the creators, investors, and collectors of NFTs. Their platform incorporates features vital for gamified NFTs, NFT art collections, and Metaverse assets.
PARSIQ Collaborates with StarryNift, they aim to make it easy for NFT artists and studios to help launch their collections and works of art. Beyond merely the minting of assets, their platform will offer SDK tools for the creation of them as well. For instance, you may have a great concept for an NFT collection, but you don't exactly know how to realize the look and feel of the design. Using large amounts of data and the help of algorithms, StarryNift offers automated tools that aid in this process.
How exactly will PARSIQ help StarryNift?
Sirormy (Tech Director of StarryNift), was kind enough to answer that question for us:
"Data Lakes can help us solve the problem of synchronizing data from nodes. The historical data query can facilitate us to retrieve data easily on the chain for a certain period of time, and real-time data can help us to solve the scenarios of centralized real-time data processing such as NFT mint and trading market."
With the launch of new flagship product, the Tsunami API, PARSIQ provides immediate, real-time blockchain monitoring and blazing fast historical blockchain data. The Tsunami API will set a new standard for Web3 backend data.
About StarryNift
StarryNift is the first gamified massive co-creation Web 3.0 platform and launchpad for fun digital collectibles integrated with 3D metaverse in the confluence of multiple worldviews.
The mission is to empower creativity by technology and democratize value appreciation by crypto as DAO. Our vision is to unlock new ways for creators, collectors, and investors to explore the metaverse of Game+Art+Defi+NFT ingredients.
About PARSIQ
PARSIQ is a full-suite data network for building the backend of all Web3 dApps & protocols. The Tsunami API provides blockchain protocols and their clients (e.g. protocol-oriented dApps) with real-time data and historical data querying abilities.
SOURCE:
https://medium.com/parsiq/3a04b8fcc0b4