Battle Infinity Redefining Blockchain Gaming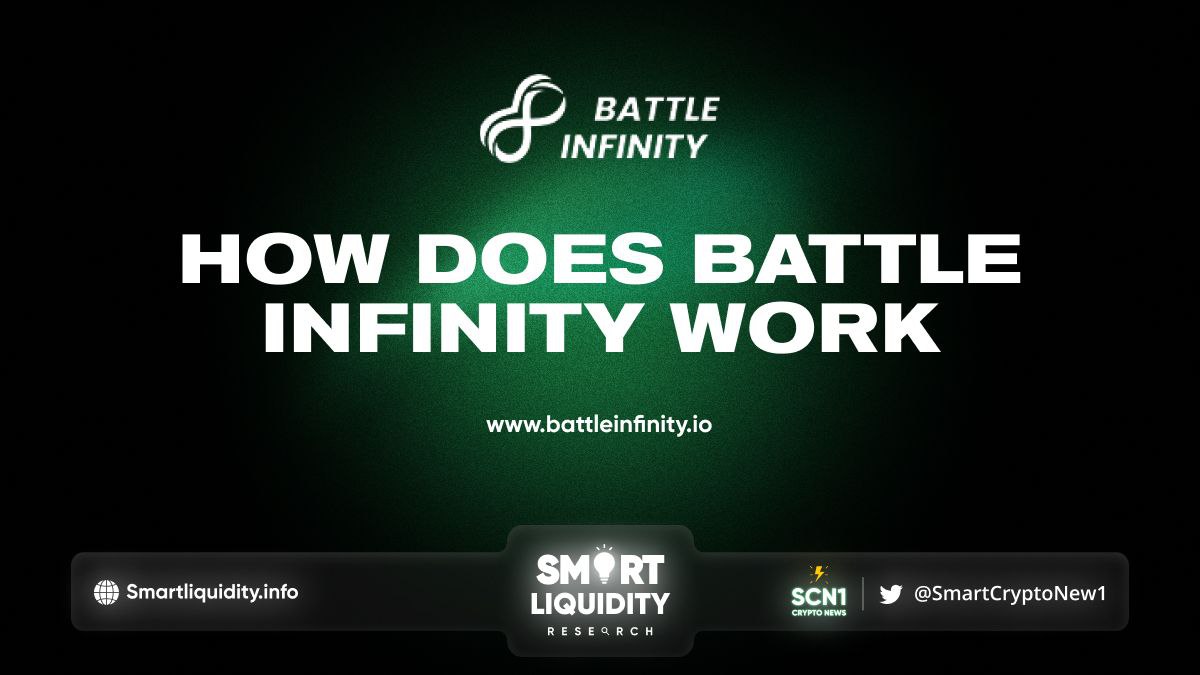 Battle Infinity redefining blockchain gaming.

Battle Infinity is a gaming platform with multiple P2E battle games which is integrated with the metaverse world and is named 'The Battle Arena'.
In the world of Battle Infinity, gamers cannot only play and battle but can also enjoy and experience the immersive Metaverse world where they can interact, perform, watch and explore the virtual world of Battle Arena at the same time.
Its vision is to bring a new revolution to the traditional world of the gaming industry, by integrating gaming with the metaverse and blockchain making it completely decentralized, giving users and creators true ownership in which the gaming ecosystem is completely tamper-proof i.e. impossible to destruct by the unethical trespassers with a secure and limitless immersive experience.
BATTLE INFINITY PRODUCTS
The Battle Swap
Battle Swap is a decentralized exchange that works like a bank entity on our platform. It enables new users to buy IBAT tokens directly and also convert their winning rewards to another currency. Furthermore, Battle Swap integrates with the marketplace, game store, and arena, which makes the platform's overall in-game app experience smoother, faster, and hassle-free.
BATTLE MARKET
Tokenized digital goods available on the internet, such as music and artwork, can take the form of an NFT. All the in-game assets like characters and weapons are tokenized using BEP721 smart contracts. Moreover, this tokenization of assets makes each in-game item unique and can be used to assign value, depending on the rarity of the assets.
IBAT BATTLE GAMING
IBAT Battle Games is a multiplayer game store where gamers on our platform can gain access to multiple NFT- based games to play and earn. In addition, players can buy and sell their gaming assets and characters in the IBAT Battle Market and sell their winning NFTs as well.
GAME ARENA
In the IBAT Battle Arena players have their own unique avatar which they can upgrade on the IBAT Battle Market. For example, upgrades can include anything from clothes to hair. Players can add items such as hats or sunglasses to their avatar through purchases from the IBAT Battle Market.
BATTLE STAKING
IBAT Battle Stake is where users can stake their holdings by depositing and locking them for a period of time. Additionally, stakers will also receive extra benefits for other activities they perform on the platform.
IBAT PREMIER LEAGUE
IBAT Premier League is the world's first decentralize blockchain. NFT base fantasy sports game integrates with metaverse, where the user can build their own strategic team and battle with others all around the world and earn.
BATTLE INFINITY TOKENOMICS
The total maximum supply of IBAT tokens creates is 10,000,000,000 (10 Billion). IBAT tokens base on the BEP20 smart contract standard and run on the Binance Smart Chain.
ABOUT BATTLE INFINITY
Battle infinity is a gaming platform where its ecosystem hosts multiple P2E battle games. Integrated with the Metaverse world called 'The Battle Arena'. In the Battle Infinity world gamers are not only able to play and battle. But can also enjoy the immersive experience in the Metaverse world. In the Battle Arena, you can interact, perform, watch, explore, and more in a virtual world.
BATTLE INFINITY SOCIAL MEDIA CHANNEL
Website | Twitter | Telegram | Youtube | Facebook | Instagram