EFUN and GDEX Metaverse Partnership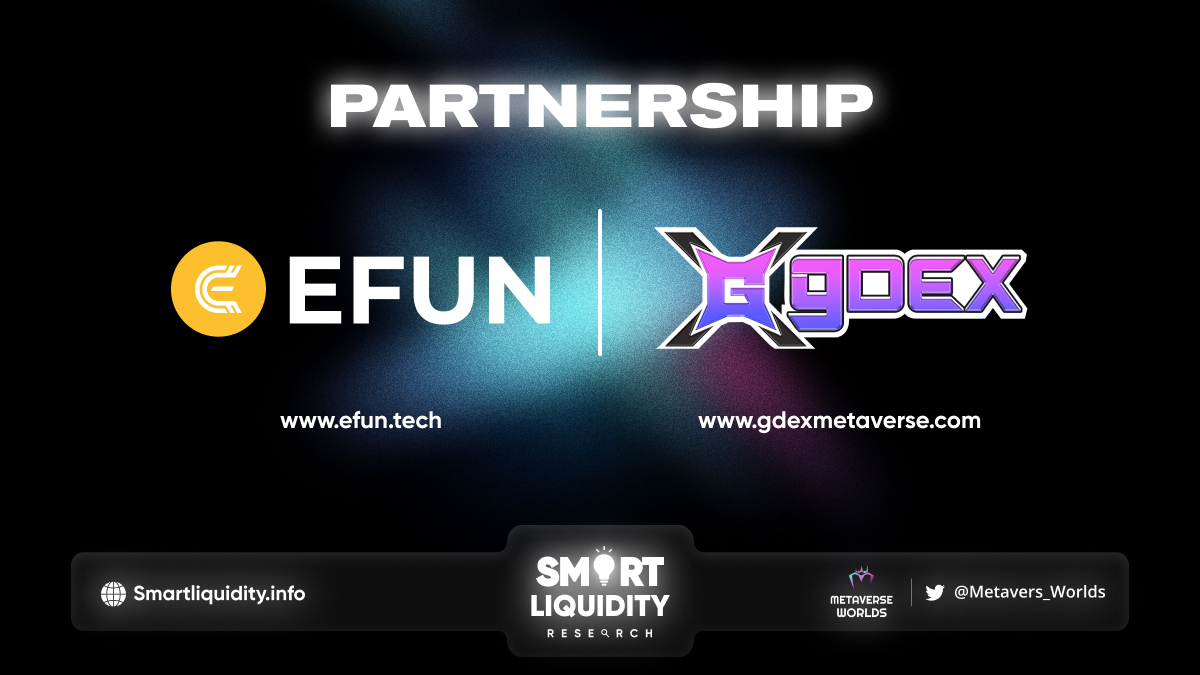 EFUN and gDEX Metaverse a revolutionary Play to Earn platform, have reached an agreement to work together as strategic partners with the view of bringing their value towards more people worldwide.
Firtsly, gDEX supercharges Web3 gaming by providing one-of-a-kind experiences and tools for gamers to maximize the value of their effort. For creators to create and onboard games easily, and for guilds to manage and grow their guilds. They're honored to be one of the initiatives that gDEX is now working with in order to deeply increase their influence.
According to this partnership with gDEX Metaverse, they expect to attract more users and strengthen its community. In return, as a communication partner, EFUN will assist gDEX in growing their brand recognition via its platform, as well as support their future path.
Lastly, They believe that this cross-marketing and collaboration between two organizations will be mutually beneficial. Additionally, EFUN team hopes that with this announcement, its community will be thrilled and confined strongly in us for the road ahead.
About gDEX Metaverse
gDEX Metaverse acts as a unified GameFi layer enabling interoperability across the metaverse which hosts a suite of robust chain agnostic no-coding needed tools & DeFi fueled GameFi token economy for gamers to maximize the value of their effort, for creators to create & onboard games easily, & for guilds to manage & grow their guilds like never before — all attached to their unique metaverse passport.
About EFUN
EFUN is the pioneer platform for games of predictions on Web3 and the Metaverse. EFUN token holders will have unprecedented chances to "Predict to Earn'' through various predictive Events such as sport matches, elections or metaverse games. In return, EFUN helps organizations to collect opinions of the masses and enhance brand awareness. Powered by blockchain, EFUN's mission is to make Games of Predictions not only fun and beneficial but also transparent and trust-worthy.
SOURCE:
https://efun.medium.com/efun-enters-an-innovative-new-partnership-with-gdex-metaverse-897212998e04