Ooki Trade Integrates with Chainlink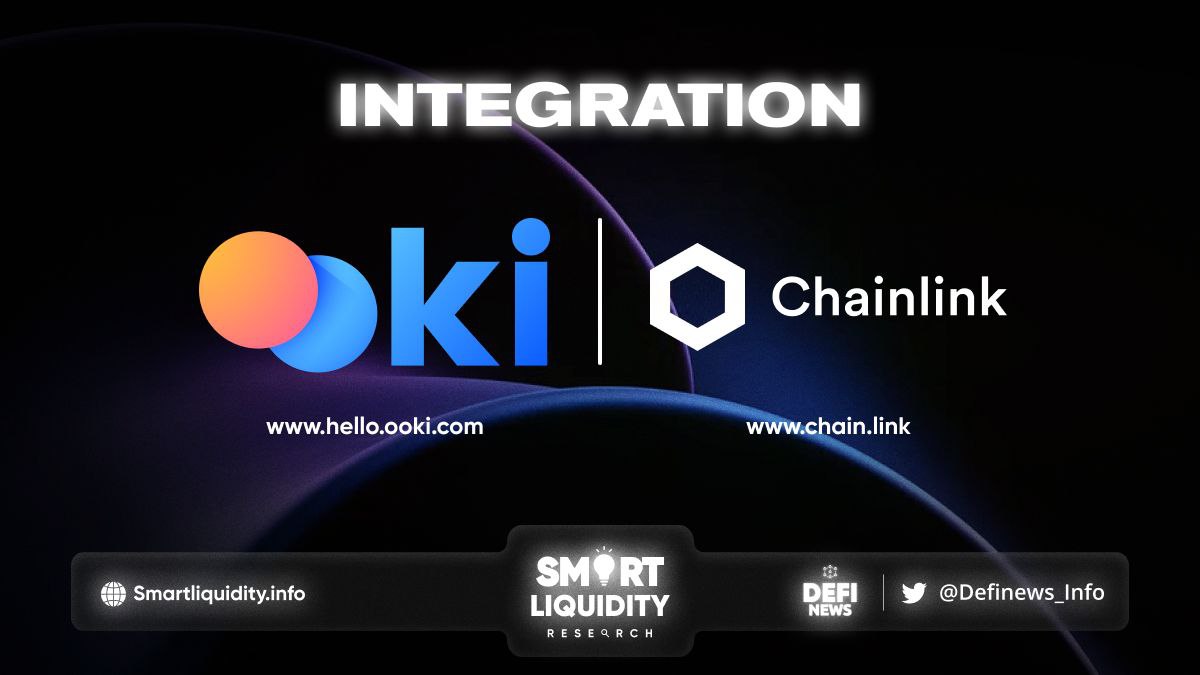 Ooki Trade integrates with Chainlink Price Feeds on Optimism. By integrating the industry-leading decentralized network on the Ethereum layer-2 scaling solution, Ooki is able to support user activity with highly accurate and reliable price data.
Ooki's initial integration involves the use of the OP/USD Chainlink Price Feed. Ooki chose Chainlink as an oracle solution because its infrastructure is seamless to integrate and time-tested in production.
Chainlink already helps secure leading DeFi protocols responsible for tens of billions of dollars in smart contract value, maintaining robust security and high availability even amidst unexpected events, such as exchange downtime, flash crashes, and data manipulation attacks via flash loans.
Furthermore, Ooki is a multi-chain DeFi platform that facilitates margin trading, shorting, and borrowing/lending. As a non-custodial protocol, anyone can utilize the Ooki platform while maintaining control of their assets. Ooki is also a community-centric project that governs fully by Ooki DAO.
Furthermore, Ooki uses Chainlink Price Feeds to help ensure sufficient collateral is posted when opening a trade. It also helps verify that parameters have been made in order to liquidate a margin position. Furthermore, it will help ensure the correct amount of tokens is dispenses as part of liquidity incentive programs.
Ooki chose to integrate Chainlink Price Feeds because they provide a multitude of critical features such as:
High-Quality Data — Chainlink Price Feeds source data from numerous premium data aggregators, leading to price data that aggregates from hundreds of exchanges, weighted by volume. Moreover, Chainlink's data aggregation model generates more precise global market prices that are inherently resistant to inaccuracies or manipulation of any single or small set of exchanges.
Secure Node Operators — Chainlink Price Feeds is secure by independent, security-reviewed, and Sybil-resistant oracle nodes run by leading blockchain DevOps teams, data providers, and traditional enterprises. In addition, Chainlink nodes have a strong track record of reliability, even during high gas prices and infrastructure outages.
Decentralized Network — Chainlink Price Feeds decentralize at the data source, oracle node, and oracle network levels.  Generating strong protections against downtime and tampering by either the data provider or the oracle network.
Reputation System — Chainlink provides a robust reputation framework and set of on-chain monitoring tools. Allows users to independently verify the historical and real-time performance of node operators and oracle networks.
Chainlink Price Feeds underpin the DeFi ecosystem with high-quality, tamper-proof, and reliable market data. By integrating Chainlink Price Feeds on Optimism's layer-2 solution, Ooki is able to provide users with more secure, reliable, and cost-effective transactions on our decentralized exchange.
"We're pleased that Ooki is using Chainlink Price Feeds to help secure its decentralized exchange. With market data supplied by the Chainlink Network, users now have stronger assurance that their transactions will be reliably executed with reference to highly accurate token prices."— Tomasz Wojewoda, Head of Global Sales at Chainlink Labs
ABOUT Ooki Trade
Ooki protocol is a multi-chain platform, decentralizing DeFi lending and margin. Leverage trading differentiates itself from competitors through a smart contract-powered token system. Ooki protocol's unique architecture ensures that the gas fee associated with using Ooki does not increase along with the number of assets supported by the platform.
ABOUT Chainlink
Chainlink is the industry standard for building, accessing, and selling oracle services. Needed to power hybrid smart contracts on any blockchain. Chainlink oracle networks provide smart contracts with a way to reliably connect to any external API. Leverage secure off-chain computations for enabling feature-rich applications.
RESOURCES