REI NETWORK PARTNERSHIP with STARRYNIFT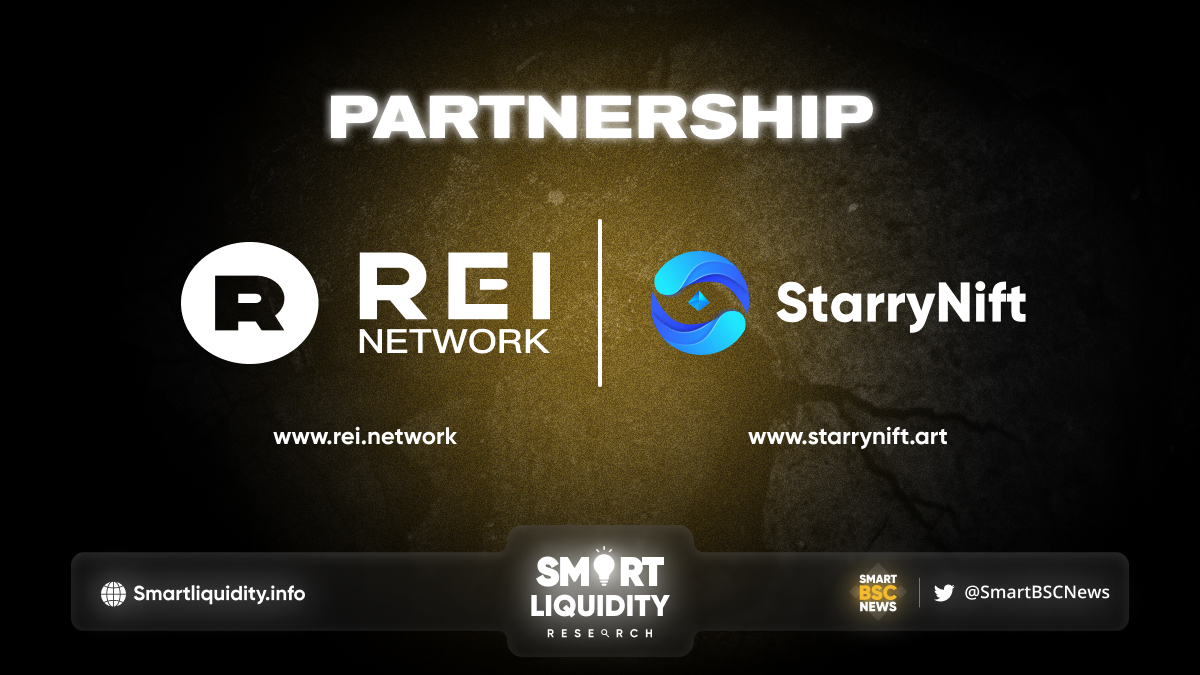 Rei Network Partnership with Starrynift, the first gamified massive co-creation Web 3.0 platform and launchpad for fun digital collectibles.
This partnership between StarryNift and REI Network tends to bring marketing as well as development boost to both the projects, they wish to build partnerships with more high-quality communities to promote the Web3 spirit together. Their vision is to unlock new ways for creators, collectors, and investors to explore the metaverse of Game+Art+Defi+NFT ingredients. As Rei Network announced its partnership with Starrynift.
Starrynift Ecosystem
It is the first large-scale Web3 co-creation platform that integrates gamified NFTs, NFT art collections, and Metaverse creation.
StarryNift incorporates a variety of GameFi elements onto their platform, from PVP & PVE NFT strategy card battles to quarterly tournaments, to NFT breeding systems, and more. They also include 3D, VR metaverse content, such as interactive exploration games, music parties, and galleries.
Features
Rarity increasing: The pseudorandom AI filters maximize the aesthetic scarcity of the NFTs. 
Value anchoring: All NFT collectibles' rarity is divided into three levels; mathematical expectations shown to the public, verifiable open-source code, smart contract one-click repurchase, and market circulation will help the platform to achieve price anchoring.
Playability enhancing: Limited hidden cards from the blind boxes will be embedded as the trump or mysterious equipment in the future card game.
Art Collectivity: Through the invitation system and INO launchpad, they can discover and incubate upcoming artists and studios to create joint NFT collectible series; and they will synchronize more NFT trading platforms to increase the brand exposure and market circulation.
­
About REI Network
REI Network(GXChain2.0) is an EVM-compatible public blockchain. Moreover as an Ethereum parachain, it owns the features of lightweight, free and dev-friendly. REI Network is to effectively solve the current high-cost and low-efficiency problems of public chains.
­
SOURCE
https://medium.com/@zqh19960118/rei-network-partners-with-starrynift-a-large-scale-web3-co-creation-platform-a27e4b136f92
­