Nodereal Partnership with ApeSwap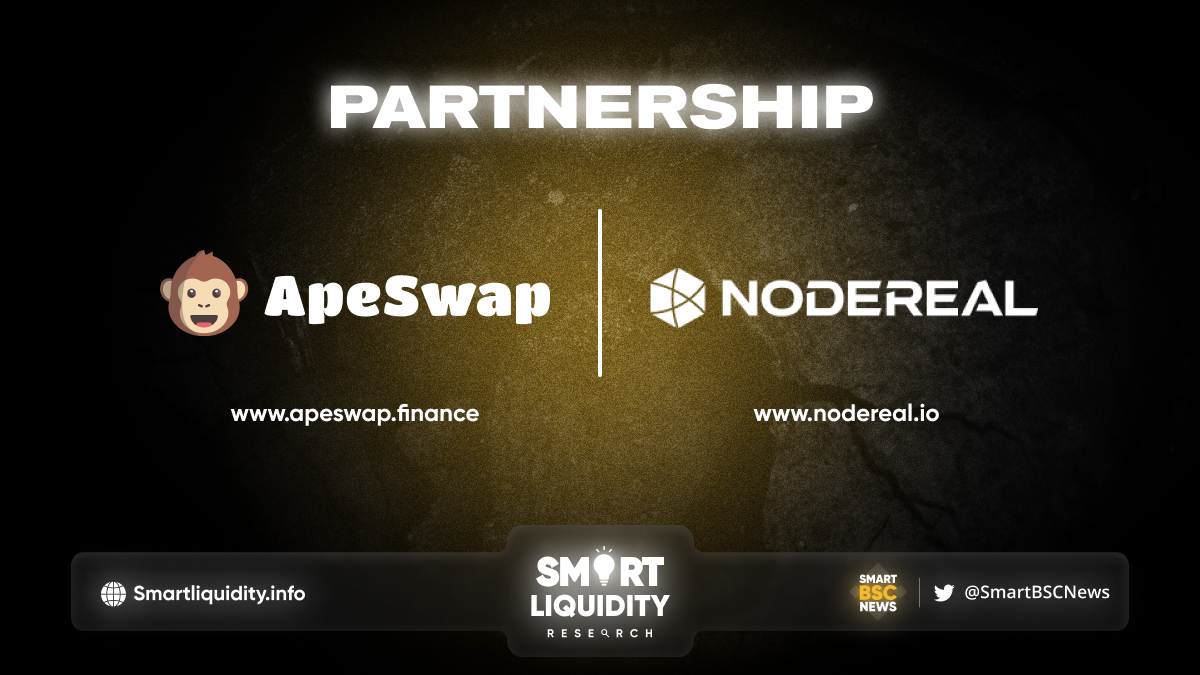 Nodereal Partnership with ApeSwap, to Provide ApeSwap with a Secure, Accessible, and Open DeFi Hub Experience by using MegaNode's Unmatched Speed and Reliability.
As ApeSwap continues to operate towards its goal to become the most connected DeFi hub. It requires high-performance infrastructure as its strong backbone. Recently they needed an infra provider to power their backend and meet their trading data subgraph RP requirements. After a few twists and turns, Nodereal announced its partnership with ApeSwap.
How is NodeReal Helping?
According to the Apeswap team:
"We used all EVM RPC providers out there and among them, Nodereal has the best performance while also being cost efficient"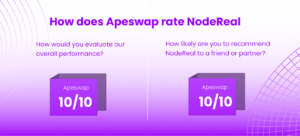 The utilization of attributes such as the Archive Node RPC methods provides an undoubted advantage for Apeswap success. This is because of the following reasons to summarise.
Their industry-leading response times on Archive RPC calls gave ApeSwap users a smoother and more accessible experience.
They provide archive information on blockchain nodes that are crucial pieces of information towards ApeSwap's deep utilization they provide to their users, such as staking.
Lastly, the scalability features that come whilst working with NodeReal can once again undoubtedly continue supporting ApeSwap on its journey towards its goal.
­
About NodeReal
NodeReal is a one-stop infrastructure and solution provider that embraces the high-speed blockchain era. They provide scalable, reliable, and efficient blockchain solutions for everyone. Aiming to support the adoption, growth, and long-term success of the Web3 ecosystem.
­
About Apeswap
ApeSwap is essentially a DeFi hub that provides a complete set of tools to investigate and interact with opportunities for DeFi. Whether you are new to crypto or you are a DeFi veteran, ApeSwap has the tools, community, and connections to support your decentralized finance needs.
­
SOURCE
https://blog.nodereal.io/en/meganodes-unmatched-speed-and-reliability-enables-apeswap-to-provide-secure-accessible-and-open-defi-hub-experience/