Parallel Finance Integrates Moonbeam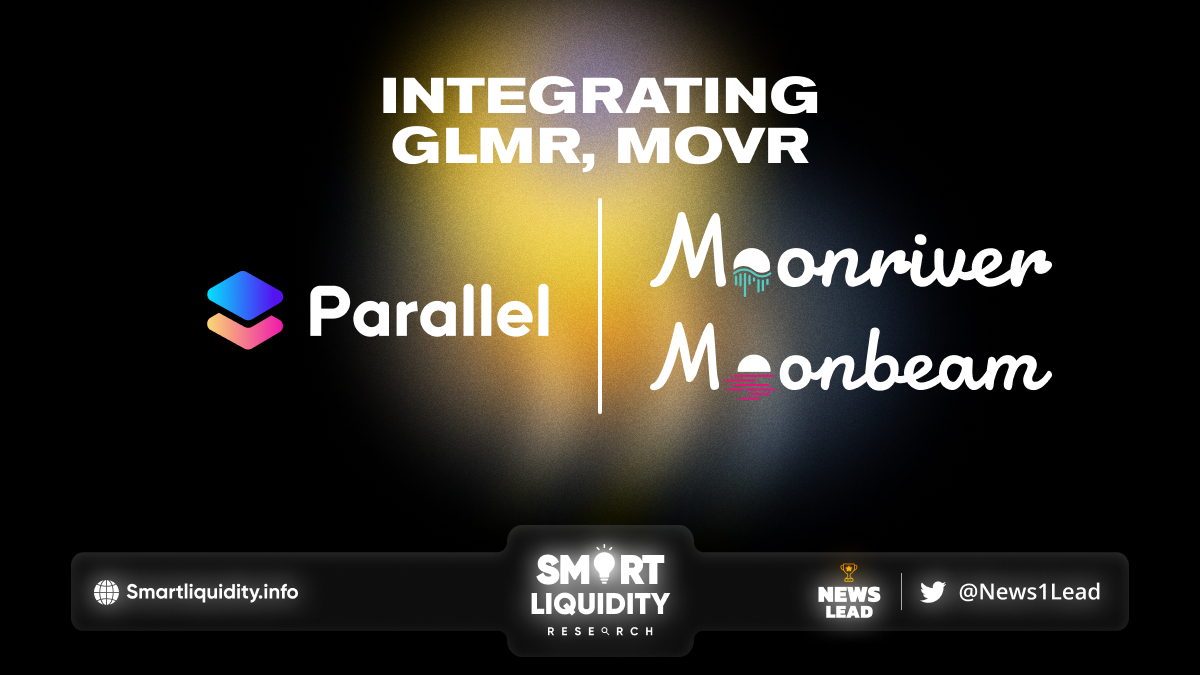 Parallel Finance Integrates Moonbeam & Moonriver to add GLMR, MOVR as both collaterals and borrowable assets on Parallel and Heiko Money Market.

Users can now borrow DOT/KSM against their GLMR/MOVR collaterals and borrow GLMR/MOVR against other collaterals on the platform.
GLMR and MOVR are the native tokens for Moonbeam and its Kusama-based sister network Moonriver. Parallel Finance Integrates Moonbeam & Moonriver, Their uses on the networks include:
Paying fees on the network
Incentivizing nodes
Governance
Deploying pallets by staking GLMR/MOVR
Auto-adjustment of risk parameters
This is parallel's first Money Market integration of assets from other parachains, bringing together two of the largest DeFi ecosystems on Dotsama. By supporting GLMR and MOVR on our Money Market, we expect the capital efficiency of the whole Moonbeam/Moonriver ecosystem to be significantly improved and in turn further boost the utilization rate of Parallel and Heiko Money Market.
About Moonbeam Network
Moonbeam is an Ethereum-compatible smart contract platform on the Polkadot network that makes it easy to build natively interoperable applications. This Ethereum compatibility allows developers to deploy existing Solidity smart contracts and DApp frontends to Moonbeam with minimal changes. Like Moonriver, its sister parachain on Kusama, Moonbeam is expected to accumulate developer and user activity from the 80+ projects building DApps and protocols on the network. As a parachain on the Polkadot network, Moonbeam benefits from the shared security of the Polkadot Relay Chain. Integrations with other chains that are connecting to Polkadot.
About Parallel Finance
Parallel Finance (with its Kusama-based Heiko network) is the Polkadot network DeFi super DApp protocol that features a composable and interoperable ecosystem of decentralized applications. The DApps include liquid staking (first of its kind on Polkadot network), AMM, decentralized money market, liquid crowdloan, stream protocol (DAO tooling), wallet, and yield farming applications. The protocol is building a decentralized future that empowers the community, by increasing DeFi accessibility, capital efficiency, and security.
Parallel is also one of the largest parachains in the Polkadot space with over $700M+ TVL and 300K+ active users.
RESOURCES
https://medium.com/parallel-finance/glmr-movr-are-now-live-on-parallel-and-heiko-money-market-494944ae8753