NFT Moon Metaverse and Arena Games Partnership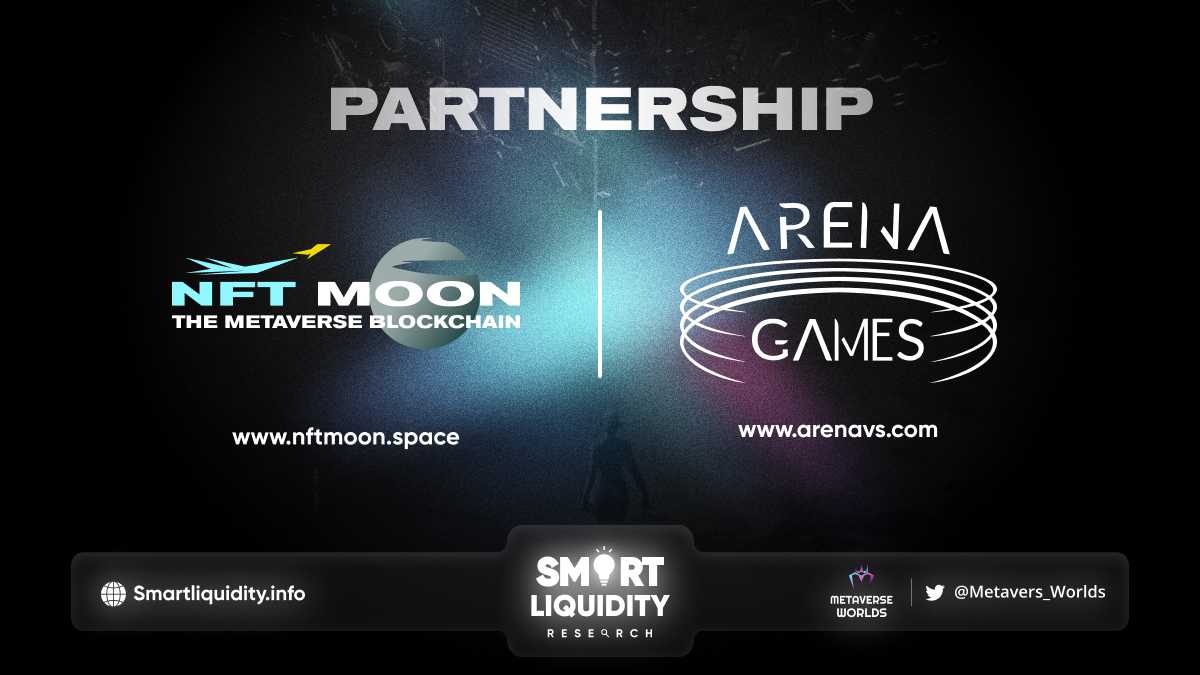 NFT Moon Metaverse has announced a partnership with Arena Games to build the connections between traditional gaming and Web3 technologies.
Arena Games is a Web3 multiplayer mobile games platform connecting game developers and players in a simple and safe mode. Arena Games' full-stack solution provides easy access to a wide range of blockchain gaming technologies. For both existing and new games on Web 2.0.
They will arrange a number of activities for their audiences with valuable prizes, and Arena Games is introducing Arena Master Tournament and offering to test their games on iOS and Android. Follow their updates to win a bunch of prizes from both projects!
About Arena Games
Arena Games is the Web3 gaming infrastructure for multi-player skill based games as well as the new platform that will enable bridging Web2 video games into Web3. It will allow the game developers to integrate the use of NFTs and tokens movement in and out of their games. It will also provide an NFT Marketplace and all the tools to set up a sustainable circular economy.
Arena Games players will be rewarded with AGT tokens for winning PVP and PVE battles, participating in tournaments, staking and engaging referrals.
About NFT Moon Metaverse
Firstly, NFT Moon Metaverse is the futuristic Create2Earn multi blockchain universe. It will be inhabited by self-driven and creative people craving for boundless opportunities. ID Cards grants the entrance to the Metaverse where each person can build a personalized reality and experience. Besides networking with other MoonWalkers (NFT Moon Community), one has access to a variety of Metaverse assets: Moon land plots, DAO Avatars, advanced designer and business features. There are over 10 beneficial opportunities in NFT Moon Metaverse — from renting land to creating metastartups and events.
SOURCE:
https://medium.com/nft-moon-metaverse/nft-moon-metaverse-unites-with-arena-games-to-meet-web2-gaming-with-web3-realm-b0a286ef3f11