MetaShooter and Roseon Partnership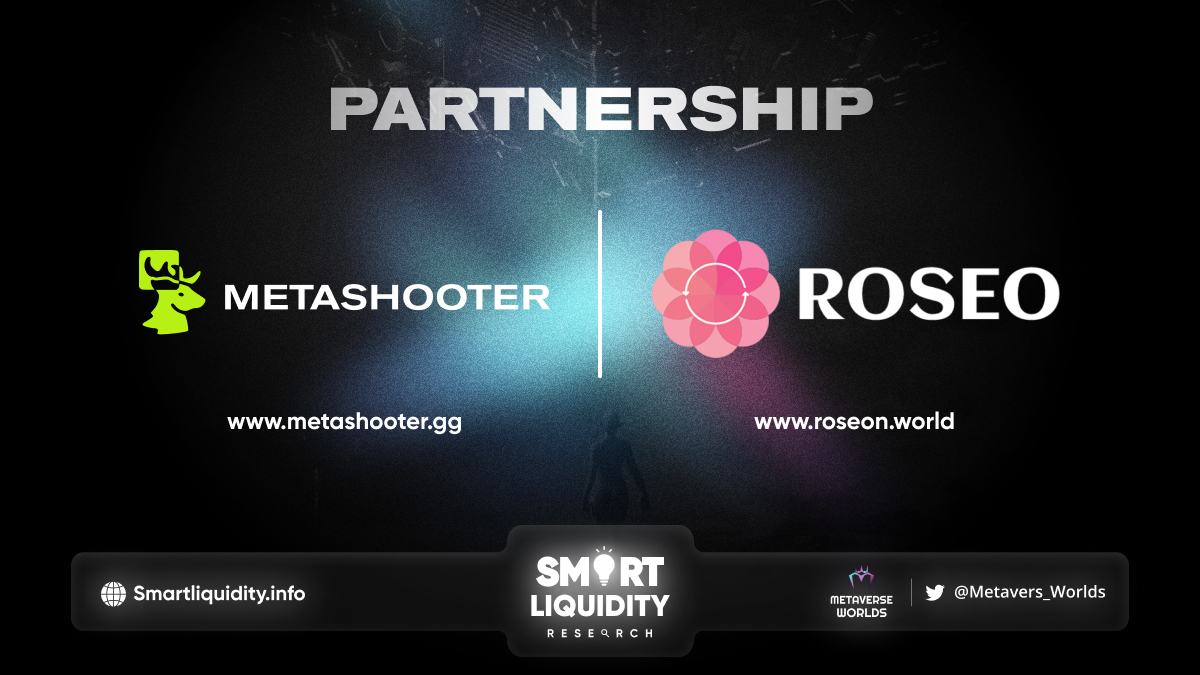 MetaShooter has entered into a strategic partnership with Roseon, a licensed, mobile-first one-stop crypto app with LaunchPad, Staking & Farming, NFT, and Game Center.
Additionally, the cooperation will support the growth of the communities linked to the initiatives. MetaShooter as a team are optimistic about the potential for further improving and growing their community. And we cannot overstate how important this component is.
Having them on board not only guarantees a higher level of consistency but also increases the likelihood that the project will be effective as a whole.
With Roseon's assistance, MetaShooter will be able to significantly broaden the visibility, reach, and circulation of in-game NFTs. Such as the MetaShooter Mystery Box. To be more specific, this goal will be reach through increasing the number of participants who take part in these activities. The soon-to-be-released mystery box will make in-game NFTs that have an insanely high utility, value, and rarity available for purchase by the player.
About Roseon
Roseon is the whole ecosystem that covers Roseon's developments with the goal of making the crypto journey easier for their users.
Roseon App is a licensed, mobile-first, all-in-one cryptocurrency app. Its features include Staking & Farming, NFT Gallery & Marketplace, Game Center, and Multi-chain LaunchPad. In the near future, they will also debut the Web3 metaverse (WonderLand). The onboarding process for new participants in their ecosystem is simplified by UI. Which combines ease of use and simple design.
About MetaShooter
MetaShooter is the first decentralized blockchain-based hunting metaverse that joins millions of gaming enthusiasts in a community where they can experience realistic hunting and develop many activities with wide monetization opportunities.
MetaShooter enters the Metaverse gaming market by giving new ways of hunting and putting its players first. Players can create their own hunter and prepare to enter huge hunting industry:
SOURCE:
https://medium.com/@metashooter/partnership-announcement-with-roseon-d040f542bf04
REQUEST AN ARTICLE