Snake City Freezone Event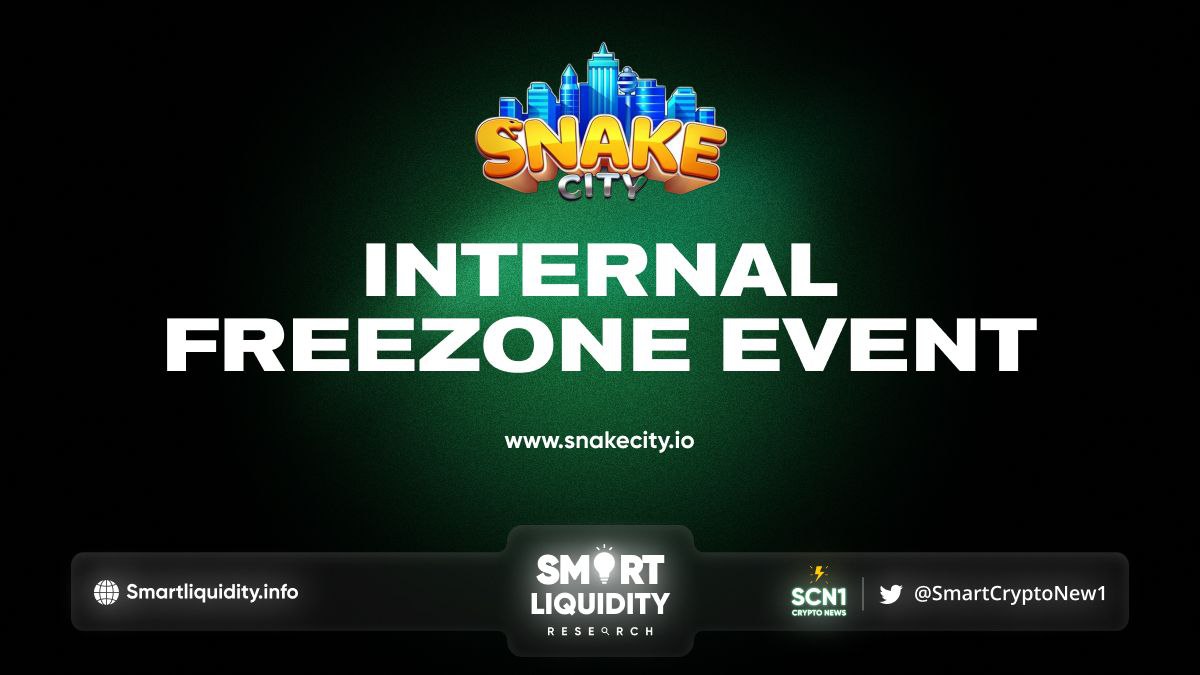 Snake City Freezone event organized for new Snake City supporters. This very first internal event promised to be the first shot to thoroughly prepare for the upcoming weekly event exclusive to our SNCT community.
Snake City express its gratitude to those friends who always partnered with them from the beginning, so they decided to hold an internal FreeZone event only for its early supporters.
EVENT DETAILS
Participants: Early supporters of SnakeCity
Rewards: a total of 200$ for the top 3 of the leaderboard
Duration: Aug 20 — Aug 27
Who are "early supporters"?
People who stay with SnakeCity when the project was just an idea
SnakeCity's team around the world
SnakeCity's community managers & moderators
How to play:
Connect Metamask wallet
Claim the Free Snake & join the game
Each player will have 10 turns to play per day
Rewards will be distributed to the top 3 of the leaderboard:
Top 1: 100$
Top 2: 60$
Top 3: 40$
"Inside SnakeCity" — Internal Freezone event is only open for minimum participants to distribute our early supporters.
Mini-game of "Inside SnakeCity"
Minigame will be published along with its Internal FreeZone event!
Earn 20$ just by dropping questions regarding Freezone with random numbers!
When can SnakeCity citizens join Freezone?
To all SnakeCity's members, the platform will open many private and public events in the near future. Private events will have their own requirements to be eligible to join and all you need to do is follow the steps.
What is coming next with the Freezone series?
Crabada Private Freezone: Aug 10 — Aug 30
Swimmer Public Freezone: Aug 31 — Sep 13
Inside SnakeCity — Internal Freezone: Aug 20 — Aug 27
Avalaunch Private Freezone: TBD
Galaxy Private Freezone: TBD
TomoChain Private Freezone: TBD
SnakeCity Public Freezone: Sep 19 — Oct 17 (TBD)
The "Inside SnakeCity" event is just a fresh start for several events in the future, with this internal Freezone campaign.
ABOUT Snake City
Snake City Game takes place in the future world where modern biotechnology is super developed with astonishing achievements and inventions in human history. It all started in a lab in the jungle Amazon. Scientists had discovered a substance inside the snake's brain that would be able to give human-like intelligence to the snake when combining that substance with a man-made substance. The intelligence and the size of the snake had developed at an unexpected speed which concerned the scientists. They had to come up with the decision to cancel the research and to kill all of the snakes as well as destroy all the samples because of the threatening risks.
RESOURCES