Impossible LP Rewards — Wirtual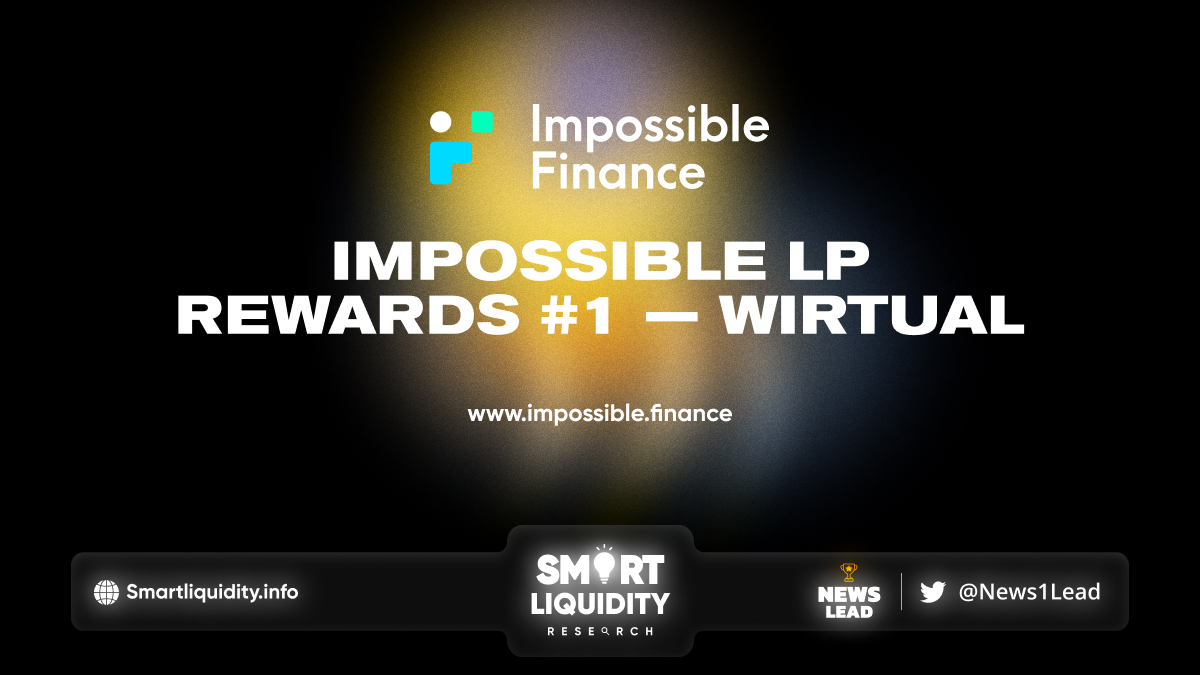 Impossible LP Rewards — Wirtual, an exercise-to-earn application, will be Impossible's first LP Rewards project.
Up to 450,000 WIRTUAL tokens in rewards are available for participants during the campaign! Wirtual users will be able to compete in running, walking, swimming and biking as a group, or create customized challenges. For this LP Rewards campaign, you will be able to get free WIRTUAL token rewards by staking WIRTUAL-BUSD LP tokens on Impossible. The campaign will continue for a total of 6 months.
LP Rewards Staking:
— Staking starts: 21/06/2022 02:00PM UTC
— Staking ends: 18/12/2022 02:00PM UTC
How to participate:
Step 1 (if you do not have WIRTUAL tokens): Purchase WIRTUAL on the Impossible Swap (Official contract address: 0xa19d3f4219e2ed6dc1cb595db20f70b8b6866734)
Step 2: Add WIRTUAL and BUSD liquidity to receive WIRTUAL-BUSD LP tokens
Step 4: WIRTUAL token rewards will be automatically airdropped every 30 days
Users that have passed KYC are eligible and encouraged to stake your WIRTUAL-BUSD LP token for the entirety of the campaign period to maximize your WIRTUAL token rewards.
About WIRTUAL
WIRTUAL is an application that promotes an active lifestyle for its users. Join challenges in running, walking, swimming and biking, where users can compete in terms of speed and distance. Users can also have competitions as a group, or create their own custom challenge.
About Impossible Finance
Impossible Finance is the go-to crypto investment platform that empowers you with high-quality, fair and accessible crypto opportunities. We simplify DeFi so you can enjoy fairer investing, cheaper trading and better yields through our accelerator, launchpad, and swap platform.
SOURCE
https://medium.com/impossiblefinance/impossible-lp-rewards-1-wirtual-995c3bd19d90