MotorN Integrates Chainlink VRF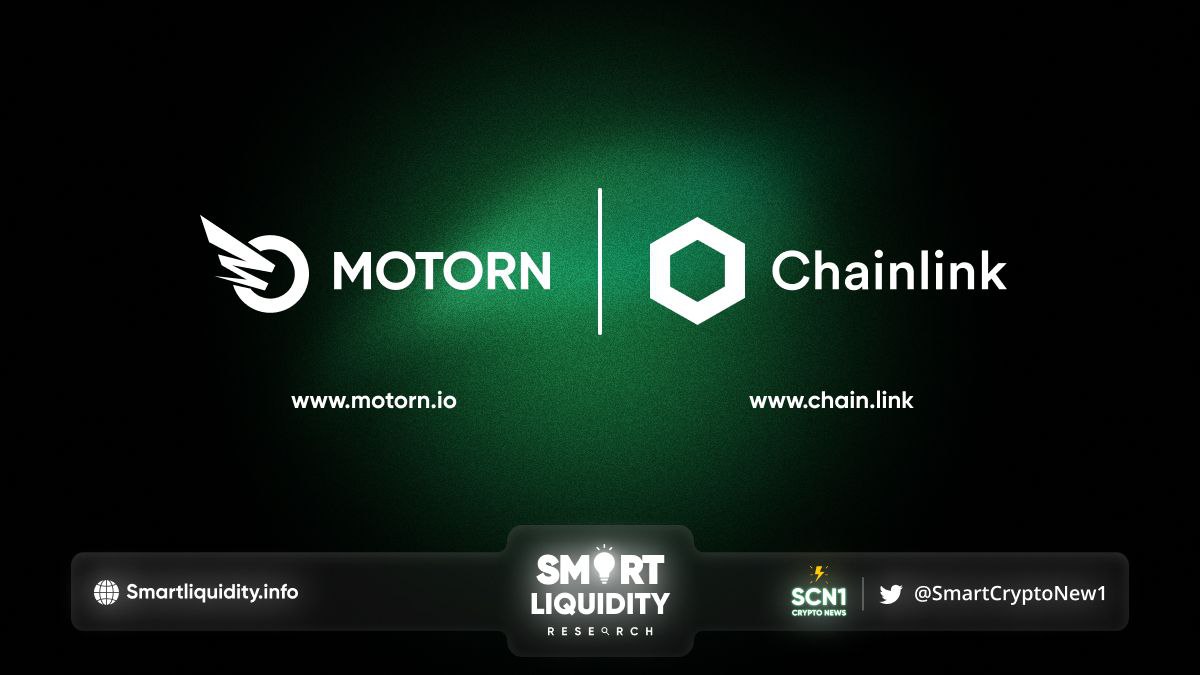 MotorN integrates Chainlink VRF on the Ethereum mainnet to help randomize Treasury Boxes. MotorN is a move-to-earn, SocialFi, and GameFi application that focuses on environmental sustainability.
By integrating the industry-leading decentralized oracle network, MotorN now has access to a verifiably random number generator (RNG) that helps randomize treasury boxes airdropped to MotorN riders. Ultimately this integration helps to inspire user confidence by using best-in-class infrastructure enabling any airdrop participant to independently verify the RNG's integrity.
Randomized Rewards With Chainlink VRF
Players that ride MotorN can randomly earn different levels of treasury boxes that reward players with WGT tokens and NFTs. To truly randomize the contents of the treasury box, we needed access to a secure random number generator (RNG) that any user could independently audit.
However, RNG solutions for smart contracts require several security considerations to prevent manipulation and ensure system integrity. For instance, RNG solutions derived from blockchain data like block hashes can be exploited by miners/validators, while off-chain RNG solutions derived from off-chain APIs are opaque and don't provide users with definitive proof of the integrity of the process.
Chainlink VRF works by combining block data that is still unknown when the request is made with the oracle node's pre-committed private key to generate both a random number and a cryptographic proof.
The MotorN smart contract will only accept the random number input if it has a valid cryptographic proof, and the cryptographic proof generates if the VRF process is tamper-proof.
This provides its users with automated and verifiable assurances directly on-chain that the treasury box randomization process is provably fair and was not tampered with by the oracle, outside entities, or the MotorN team.
"The best Web3 projects dedicate themselves to furthering transparency and fairness — core values of blockchain technology. That's why Chainlink VRF was our undisputed first choice for a battle-tested random number generator." — the MotorN team.
ABOUT Chainlink
Chainlink is the industry standard for building, accessing, and selling oracle services. Needed to power hybrid smart contracts on any blockchain. Chainlink oracle networks provide smart contracts with a way to reliably connect to any external API. Leverage secure off-chain computations for enabling feature-rich applications.
ABOUT MotorN
MotorN-World is one of the first Web3 total solution companies in the green transportation industry. MotorN-a Singapore-based Web3 company helps SME Motorcycle manufacturing around the world to innovate their end-products. Providing world-class comprehensive solutions ranging from basic API to advanced expert solutions. Allows its customers to focus on their core manufacturing technology. Upgrade their software and hardware in the fastest way. Producing cutting-edge Web3 EV series products to expand their global market while sharing carbon credits with MotorN.
RESOURCES