Wisdomise Integrates Loop Ventures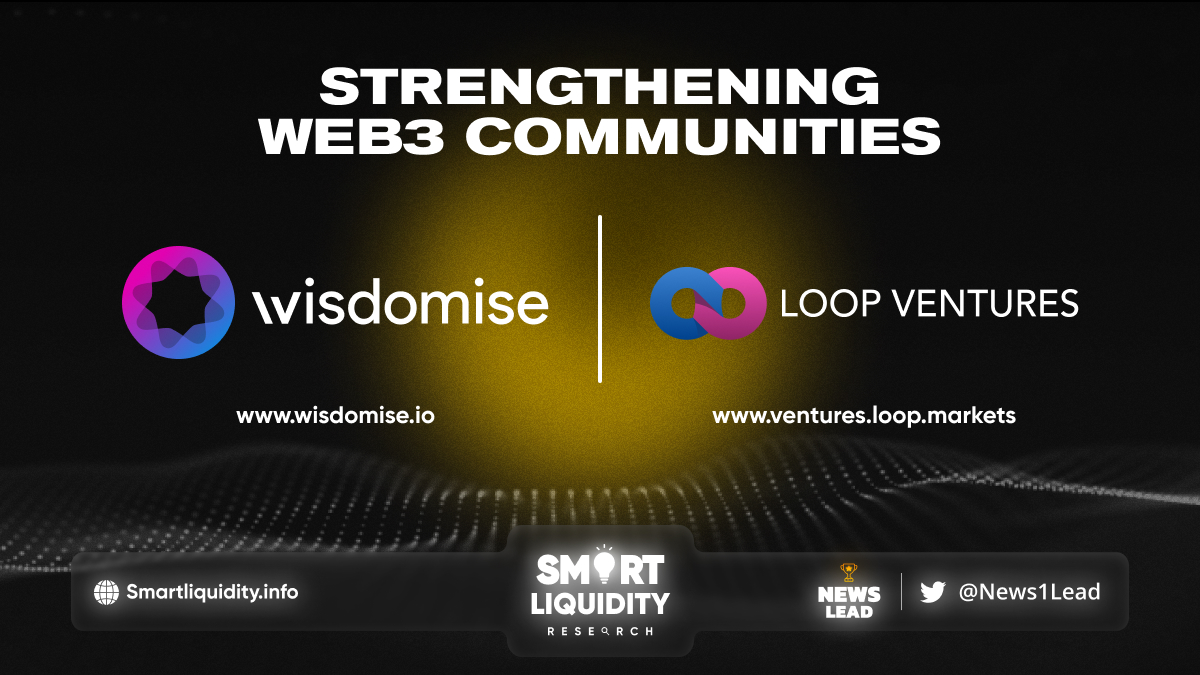 On its mission to bridge the inefficiencies in web3, Wisdomise has struck a strategic partnership with Loop Ventures to make the web3 community stronger and smarter.
Wisdomise and Loop Ventures have struck a partnership to help strengthen the web3 community
Together they will introduce a sophisticated AI being to the web3 community
With this powerful AI being, users can leverage from proven market intelligence and begin their journey to conquer wealth creation
Both parties believe that the community should be put in the middle and empowered by sophisticated intelligence
As partners, they hope to connect communities and give them the power to fulfill their own financial goals confidently
Wisdomise is thrilled to announce a partnership with Loop Ventures! Wisdomise Integrates Loop Ventures, so partners both believe that it is important to put the community in the middle and Wisdomise' AI being will do just that.
This includes boosting wealth creation, reaching financial goals, fulfilling personal dreams, and so much more. Wisdomise Integrates Loop Ventures, web3 arena can be a complex world.
Loop Ventures already understands the importance of a community and how crucial a strong community is for web3 to achieve its highest potential. Wisdomise Integrates Loop Ventures, It is even more crucial to give the community a vast space to explore.
With this partnership, both Wisdomise and Loop Ventures see a chance to elevate the community by not only creating access to opportunities, but to also ensure that web3 communities can make the best of them. To start off, Wisdomise is introducing its first AI being — Horos. Horos will offer the community intelligence that was once only accessible to a privileged few.
Horos is by a sophisticating AI-engine at its core. The Wisdomise team consists of highly qualified data scientists, renowned advisors from top-notch universities, experienced industry veterans, and AI experts hailing from various corners of the world.
About Wisdomise
Wisdomise is developing AI-powered solutions that will help bridge this gap to empower the masses and make smarter decisions.
About Loop Venture
Loop Ventures is the World's First Unified Investment Portal By Leading Blockchain Experts.
SOURCE:
https://wisdomise.medium.com/wisdomise-partners-with-loop-ventures-to-strengthen-web3-communities-3359c51d60bf