Get Set Play partners with WarQube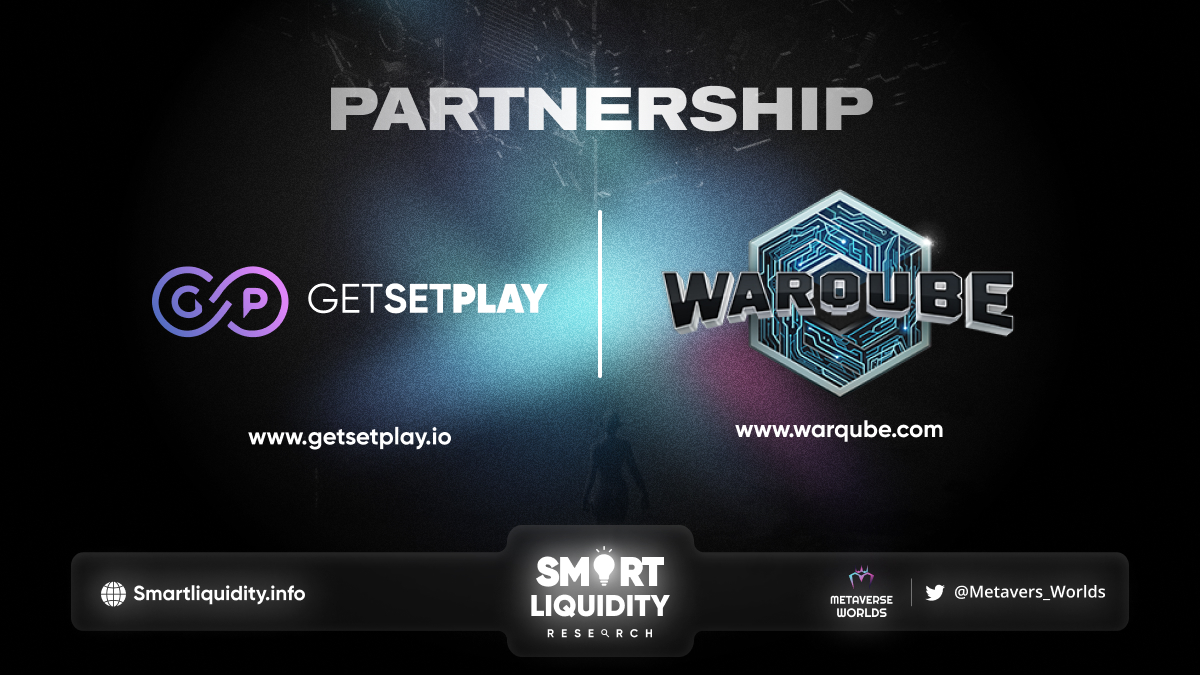 Get Set Play is proud to announce its latest partnership with WarQube as part of its drive to expand their network of strategic partners.
Partnership Highlights
WarQube, along with content creators who stream WarQube, stand to benefit greatly from this partnership. WarQube will receive substantial exposure and targeted promotion to the blockchain gaming focused audience found on Get Set Play. GSP Stream is home to a large community of dedicated blockchain gamers. An audience significantly more likely to try the WarQube for themselves. Both WarQube and their streamers will be able to rapidly grow. Their following and viewership whilst also rewarding those new viewers thanks to Get Set Plays watch-to-earn protocol. Streaming on GSP Stream also helps streamers earn a much fairer return for their time spent broadcasting. All thanks to the staking pools offered on Get Set Play.
When existing WarQube viewers and players switch to the Get Set Play ecosystem. Get Set Play will also gain from an increase in live streams, viewers, and players. The ability to host WarQube tournaments within GSP Arena expands both the number of tournaments open to players and the live stream content available to viewers on GSP Stream. As a result of this partnership, gamers and viewers who sign up for Get Set Play will be able to explore the whole Get Set Play ecosystem and participate in one of the many activities that make up the ecosystem, from playing in tournaments to watching live streams, all while earning rewards.
About WarQube
WarQube is a cooperative 3D video game based on blockchain technology in a mix of Tower Defense, Isometric Shooter and MOBA genres. Its features both Free to Play and Play to Earn protocols that enables players to earn rewards without needing to make big investments. Their gameplay is one of the most diverse, featuring Player vs Environment, Player vs Player and Raids. WarQube has a game mode to suit every type of gamer. All in-game items are presented in the form of tradeable NFTs that players have full control over. Players can buy, sell and trade NFTs with other players. In addition to receiving rewards for playing sessions in the form of tokens, NFT trading adds another way for players to generate extra income. WarQube will initially be exclusive to PC however the team has plans to expand the game to mobile platforms like iOS & Android.
About Get Set Play
Get Set Play is a groundbreaking decentralized, DAO-governed esports gaming and streaming platform. That leverages blockchain technology to revolutionize the way we play, stream and spectate video games and esports.
Get Set Play has also created an immersive metaverse experience to let gamers all over the globe feel like they are competing under one roof. Our one-of-a-kind metaverse is designed for users ranging from gamers and creators to business owners and game sponsors. The metaverse will allow users to interact with one another like never before. Within the metaverse you will be able to showcase your achievements, highlights and trophies for the rest of the community. As well as being able to meet up for live events within the metaverse that will be hosted in our vast dedicated arenas and hype plazas.
SOURCE:
https://getsetplay-io.medium.com/get-set-play-partners-with-warqube-ad0d0abaa3cd