ECO NFT Partners with MeetPle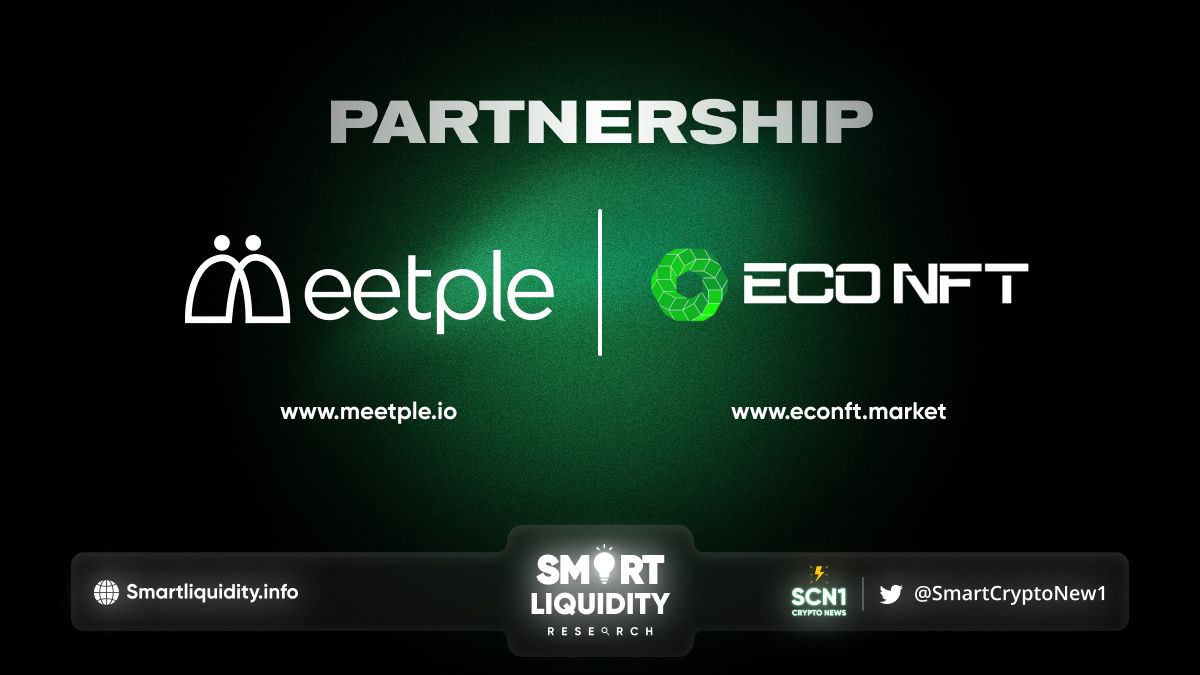 ECO NFT partners with MeetPle a video chatting platform. Won Jung Kim and the CEO of NFT Marketplace Kenny Han have announced about Partnership Agreement aiming to develop NFT content and extend mutual Eco Systems.
According to the agreement, ECO NFT will mint content NFT (photo, video, music, etc.) and hold marketing to 1.1M of Meetple users.
Through this cooperation, MeetPle is expanding its business operations into the NFT industry, while ECO NFT is adding new markets to the recently established renewable energy domain.
Being centered primarily on the Middle East and Southeast Asia, Starting from May 2021 MEETPLE expanded to education and consulting services. Besides the US the project is planning to promote in South Korea. MeetPle native token "MPT" is available and actively tradeable on Bittrex, Dcoin, and Lbank exchanges.
ECO NFT is an NFT investment marketplace, where non-fungible tokens (NFTs) are mint and provided for staking and sale. Here users can find various categories of NFTs such as renewable energy futures, various content, IP, P2E games, original NFTs, and many others. The project attracted wide attention due to listing its governance tokens ESG (ERC-20) on one of the biggest cryptocurrency exchanges 'Gate.io' in April 2022.
Meet The Meetple Wallet Features
The MeetPle wallet has various functions. It gives blockchain users a useful and safe experience.
Multi-Chain
It supports all multi-chain and swap functions developed by the Mittle platform, enabling fast remittance processing.
Secure Network Support
It supports strong encrypted communication to protect users' blockchain activities and personal information.
Use It In Real Life
You can purchase actual products or gift them to others with virtual asset tokens in your wallet.
ABOUT ECO NFT
Eco NFTs are backed by the production of renewable energy projects converging their profit into investment futures.
ABOUT MeetPle
MeetPle(MPT) will be the center of people gathering and will lead the blockchain business based on excellent technology.
RESOURCES