Magic Square Welcomes AVG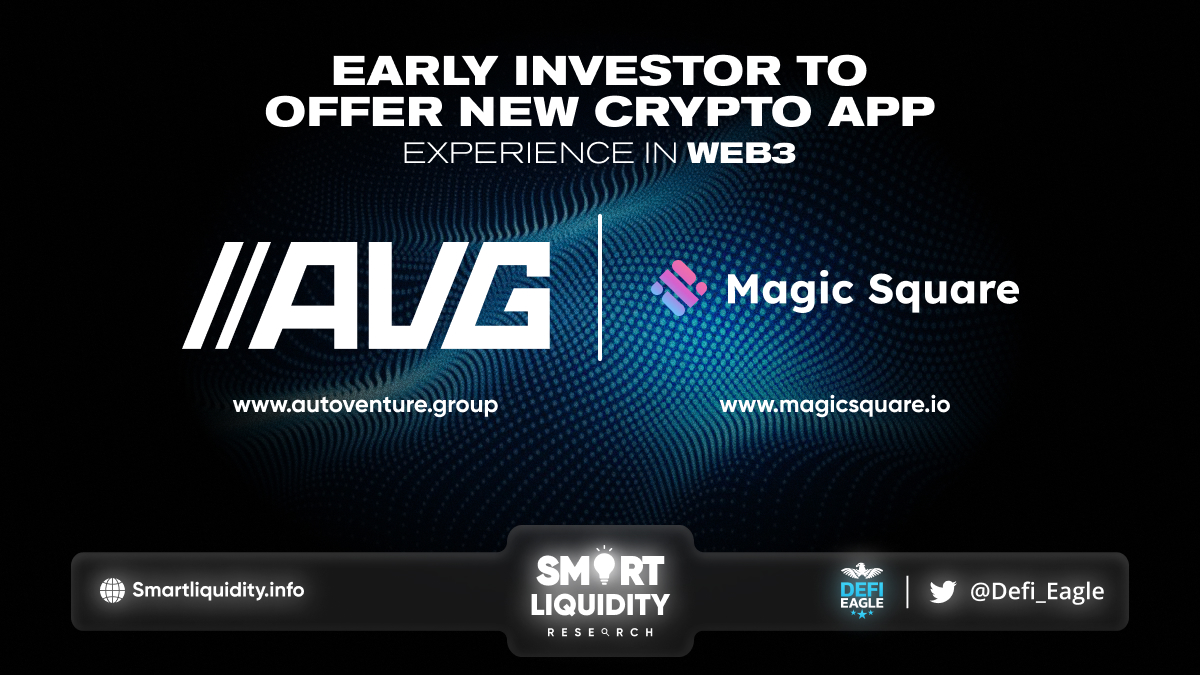 Magic Square Welcomes AVG – Automatic Venture Group as Early Investor to Offer New Crypto App Experience in Web3.
Their participation in the KOL fundraising round will empower Magic Square to translate its vision of a unified App Store experience for all types of users into reality.
"We appreciate our partnership with Magic Square and are sure that it may bring considerable value to Web 3 and the crypto community in general. Our team believes that Magic Square brings true innovation and is the great partner for top-tier projects" — Marina Gordeeva, Business Development Director of Automatic Venture Group.
With Magic Square, users worldwide can access a vast range of community-validated blockchain applications, all from one location. Magic Store offers a wealth of new opportunities for all crypto enthusiasts. Magic Square Welcomes AVG – Early access is now open for registration here.
The Magic Square Ecosystem is continuously expanding and opening doors for every crypto user to discover, use and earn.
About Magic Square
Magic Square is a decentralized solution that simplifies Crypto.
Magic Square Welcomes AVG – Users can discover dApps, CeFi and DeFi, NFTs, Games, and much more in one place with an intuitive design.
The Crypto App Store is a Web3 solution where the community vets, ranks, and prioritizes the apps via a DAO mechanism with clear earning metrics to incentivize the participation of validators, creators, and users.
Users can access all of the community vetted content with one click using the MagicID (Decentralized ID). This multi-chain wallet solution aims to become the Web3 alternative to Google or Apple connect.
About AVG
AVG is a venture capital fund that supports early-stage start-ups. Being a full cycle VC, our approach is flexible, long term and multi-stage.
RESOURCES
https://medium.com/@magicsquare/magic-square-welcomes-automatic-venture-group-as-early-investor-to-offer-new-crypto-app-experience-f1d35575fd9