WARP and VEMPIRE Partnership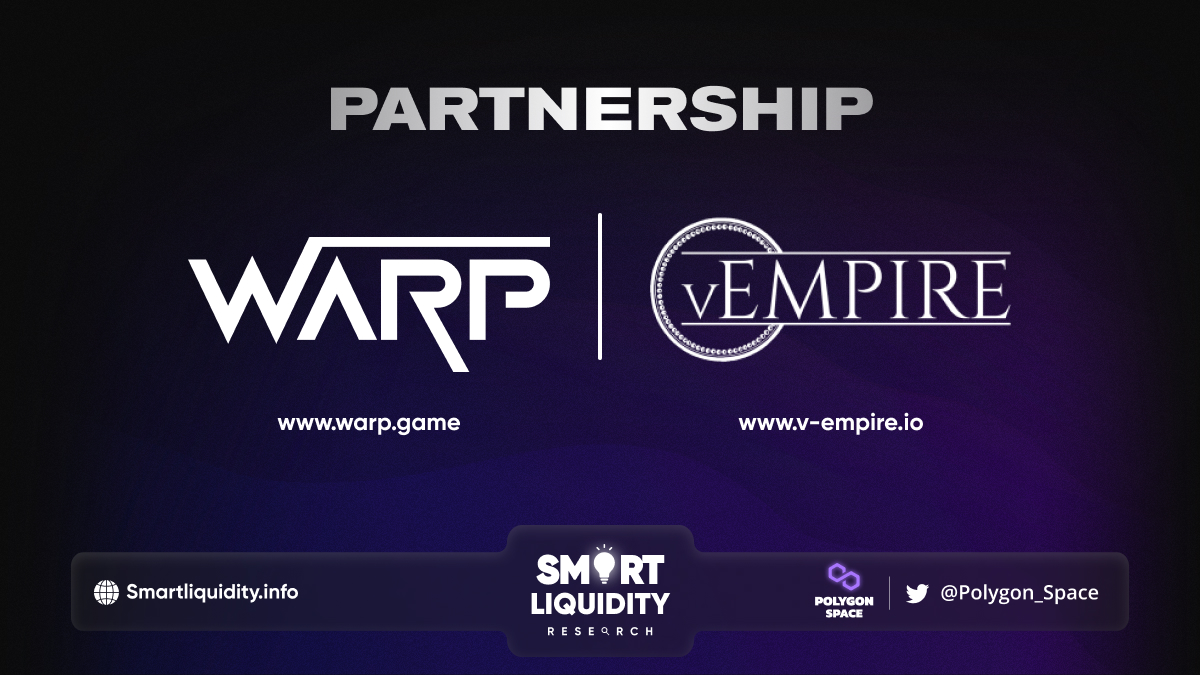 WARP is thrilled to announce a new partnership with vEmpire DDAO, the cryptocurrency industry's largest, most advanced Metaverse investment project.
WARP is excited to have vEmpire as a seed round investor and advisor. They will benefit from vEmpire's extensive network and connections as the world's largest Decentralized Metaverse Investment Organization in establishing key strategic partners in the industry.
With its unique blend of DeFi and Play-to-Earn gaming investments and experience, vEmpire will further enhance and expand WARP's NFT, GameFi, and Metaverse ecosystem.
About vEmpire
vEmpire is focuses on achieving true decentralization in the cryptocurrency industry. The official staking platform incorporates different strategies to incentivize metaverse token staking to fund the battle against centralization.
The protocol financially rewards stakers with the native VEMP token alongside rewards in the token originally staked. This enables vEmpire to financially reward those bold enough to stand up against centralized entities.
vEmpire has also developed a blockchain-based trading card game. Where users can battle each other, in engaging and exciting ways, to earn better rewards in the DDAO.
About WARP
WARP combines the best elements of blockchain and gaming into a single, all-encompassing package, including GameFi, NFTs, DeFi, multichain integration, and passive income generation, all wrapped in a sci-fi multiverse. Battle or race your NFT starships against players from every connected blockchain, go on expeditions for prizes, and enjoy our Galactic Club mini games!
SOURCE:
https://medium.com/@WARP-GAME/warp-has-partnered-with-v-empire-899b6d161bca