RoseonVentures Invests In Magic Square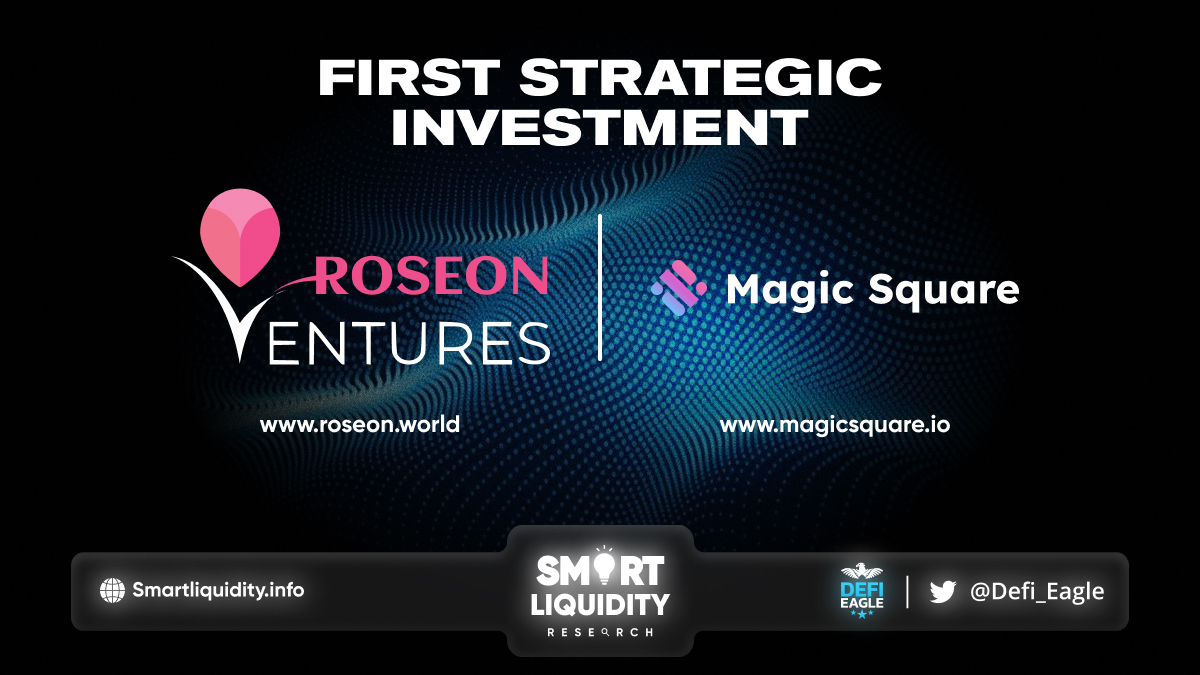 RoseonVentures announced the first strategic investment in Magic Square, a project backed by Binance Labs.
A former Managing Partner of Lavender Capital, Roseon has decided to further extend its brand with Roseon Ventures. RoseonVentures Invests In Magic Square, wheregoal is to incubate and help early-stage GameFi and Metaverse start-ups with investment, advisory and community building.
As an incubator and a Launchpad, Roseon aims to bring many qualified web 3 projects to Magic Square and the Magic Store.
In addition, the Magic Affiliates referral program provides budding projects with the opportunity to get momentum from the store and network of partners. RoseonVentures Invests In Magic Square, Project owners will only be charged when visitors convert based on the specified criteria.
Initially, they are planning to assist them in their marketing operations:
Assist them in reaching our +150,000 member community.
Assist them in gaining access to network of over 100 key opinion leaders (KOLs).
Assist them in spreading their brand identity,
Build an engaging community and relationship formation.
Scope of Integration with Roseon in the coming future
About Magic Square
Magic Square (backed by Binance), simplifies crypto by offering a decentralized solution. With a simple and user-friendly design, users can explore dApps, CeFi and DeFi, NFTs, Games, and much more in one place.
The Magic Store is a Web3 solution in which the community vets, ranks, and prioritizes apps using a DAO system, with clear earning criteria and SQR token rewards to encourage validators, producers, and users to participate. Using the MagicID, users can access all community-vetted content with a single click (Decentralized ID). This multi-chain wallet solution aspires to be the Web3 equivalent of Google or Apple connect.
About Roseon
Roseon is your one-stop crypto lifestyle app with LaunchPad, DeFi and Play-To-Earn Games. A few days back, we got selected as one of the Top 10 stars in BNB Chain Web3 Stars Accelerator Vietnam.
Roseon is the entire ecosystem covering Roseon's developments in simplifying our users' crypto journey. Their one-stop solution to all crypto needs is accessible via mobile or web, and soon, with our very own metaverse. Their intuitive but user-friendly UI eases the adoption of newcomers to our ecosystem.
SOURCE:
https://roseon.world/2022/09/13/roseon-ventures-makes-its-first-investment-in-magic-square-a-project-backed-by-binance-labs/