Arpeggi Labs Raises $5.1M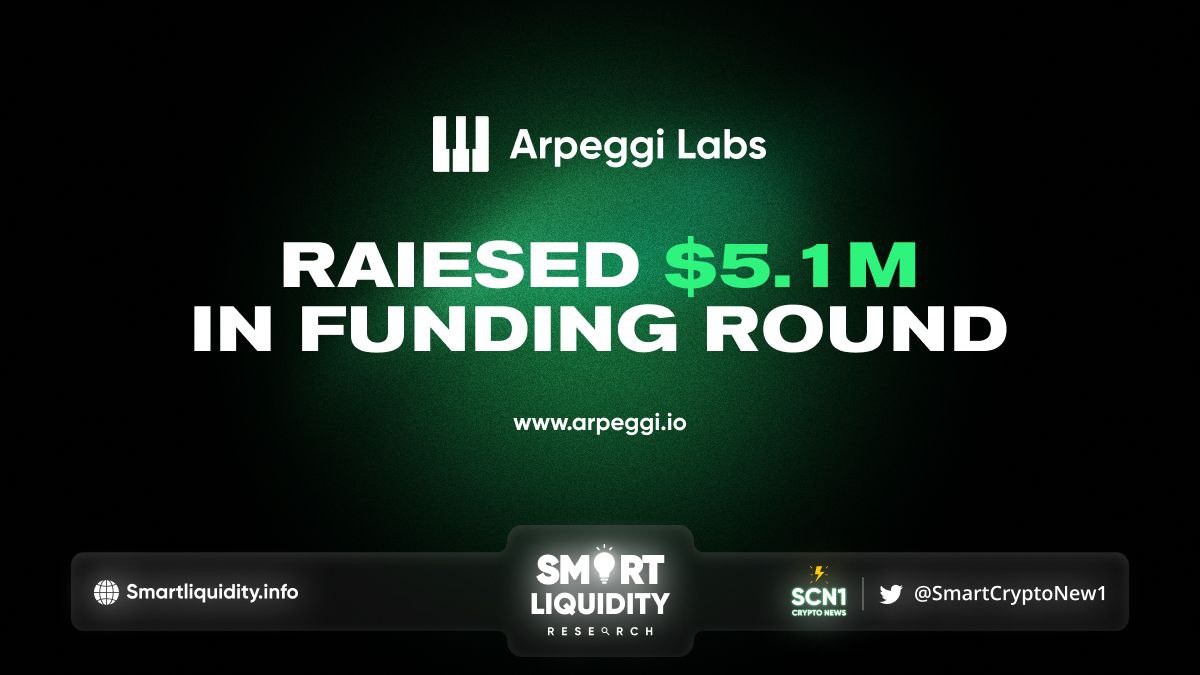 Arpeggi Labs raises $5.1M in a seed funding round led by a16z crypto to build open-source music creation. Arpeggi is building web3's home for music creation and publishing. With Arpeggi, anyone can create, upload, publish, and explore sounds and songs for other musicians to use via remixing and sampling. 
Arpeggi ensures artists receive proper credit when their work is used, creating a new paradigm for music creation. Artists can now promote their music for creative reuse instead of restricting it. Multiplayer, collaborative, interconnected music in the way it should be.
The 1confirmation, Palm Tree Crew, WndrCo Ventures, Steve Aoki, 3LAU, Wyclef Jean, Disco Fries, Electric Feel Ventures, Louis Bell, Joe Zadeh, the Audius Foundation, Shayne Coplan, Paul Veradittakit, and Cooper Turley is also present in the event. Arpeggi is excited to have such an experienced and renowned roster of partners supporting its mission and is thankful for the a16z Cultural Leadership Fund team who facilitated introductions to artists and other strategic investors along the way.
In addition to their investment, Steve Aoki, Wyclef Jean, Louis Bell, Electric Feel Ventures & Disco Fries will be joining Arpeggi as advisors.
Enabling the lost artform of sampling
Music has a long history of composability, iteration, and collaboration. Every song you know and love today was inspired by past music that was inspired by past music. Unique to music, iteration reaches beyond inspiration and into collaboration. Musicians directly reuse elements of other artists' songs to create new ones.
"In the 1980s, sampling – the practice of taking beats or melodies from pre-existing songs – gave birth to hip-hop and reshaped the music industry. However, following the landmark 1991 court battle between Biz Markie, a rapper, and Gilbert O'Sullivan, a songwriter, artists were force to get record label clearance to sample existing music – and often paid hefty licensing fees for the privilege. Since then, musical sampling has increasingly become the exclusive preserve of major label artists with expansive production budgets."
Arpeggi provides full visibility into the artists that contributed to a song. With an attribution guarantee, relationships create from a collaboration, rather than having to build the relationship first. On Arpeggi, when a song succeeds, so do the contributors of the samples or the loops in an open-source and transparent way.
ABOUT Arpeggi
Arpeggi is a collaborative Web3 music creation platform on the ARP protocol. Over the years music has become an increasingly single player. Arpeggi's goal is to automate the trust in digital collaboration so artists can be more connected than ever.
Arpeggi allows musicians to share their music for reuse with an attribution guarantee when their sound in use. In the traditional music industry, compliantly using someone else's song or sound requires payment and legal clearance. With Arpeggi, any sound you hear is yours to create.
RESOURCES