Coin98 Faucet Feature Launch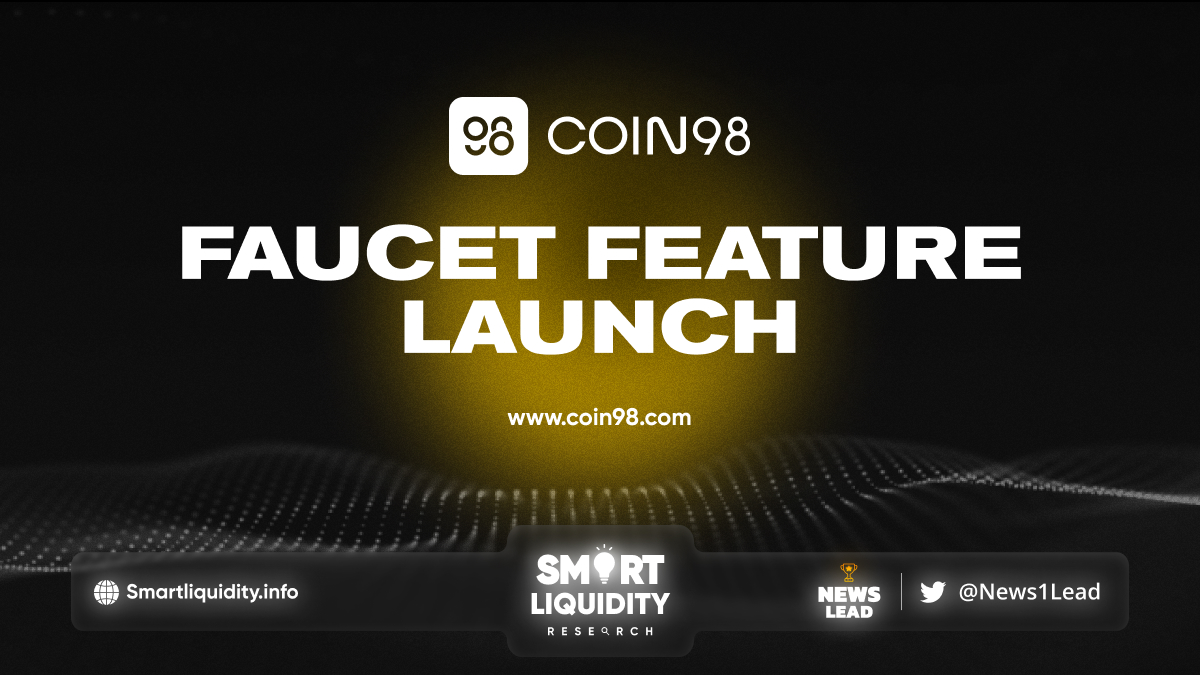 Coin98 has introduced a Faucet feature that allows users to claim Testnet tokens instantly on the mobile app.
Update your Coin98 to the latest version & enjoy the new feature!
The Trigger
The diversification of DeFi legos is more and more innovative and quite complex a bit. Due to its fast pace of development. Coin98 Faucet Feature Launch, degens should always stay up to date with the most recent knowledge, while novices find DeFi complicated and nomad that hard to approach.
As a product builder, Coin98 is aware that the best strategy for users to learn about the workflow of DeFi is through hands-on and skin-in-the-game experiences. For this, every blockchain often offers users free tokens on Testnet. So that they can get a taste of how it works.
Release Faucet
Faucet is the new feature of Coin98 Super App, enabling users to receive several free tokens such as ETH, BNB, SOL, SUI. APT, etc on multiple Testnet blockchains.Coin98 Faucet Feature Launch, they support Sui, Aptos, Solana, Ethereum, BNB Smart Chain, and more are coming soon.
Users can use tokens they receive in their wallets to participate in Testnet programs, bounties, trade competitions on dApps, or test out various applications, etc. In return, you will have a chance to grab some rewards from projects.
Those activities are practical methods to educate users about the DeFi realm before they are really in the market.
As one of the first multichain crypto super apps to release this feature, Coin98 inspires to provide users with a safe DeFi adventure in addition to a convenient and unified experience. It means that users can function everything with just one app.
How to claim Testnet tokens on Coin98 – Coin98 Faucet Feature Launch
Please update Coin98 to the latest version and create a multichain wallet already.
1️⃣: Access Coin98, then choose More on the home screen
2️⃣: In the Wallet section, click on the Faucet
3️⃣: Choose a blockchain you want to claim tokens
4️⃣: Claim testnet tokens
About Coin98 Super App
Coin98 is the #1 crypto super app designed to seamlessly connect a billion users to the crypto world safely and securely.
We offer users across the globe a comprehensive and trusted ecosystem of essential services, including but not limited to a non-custodial, multi-chain NFT & cryptocurrency wallet, built-in DEXs, Cross-chain Bridge & DApp Browser, a powerful Terminal, attractive Earn, Gift & Campaign, and Others.
SOURCE:
https://blog.coin98.com/release-faucet-feature/