UCO Network Partners with VeChain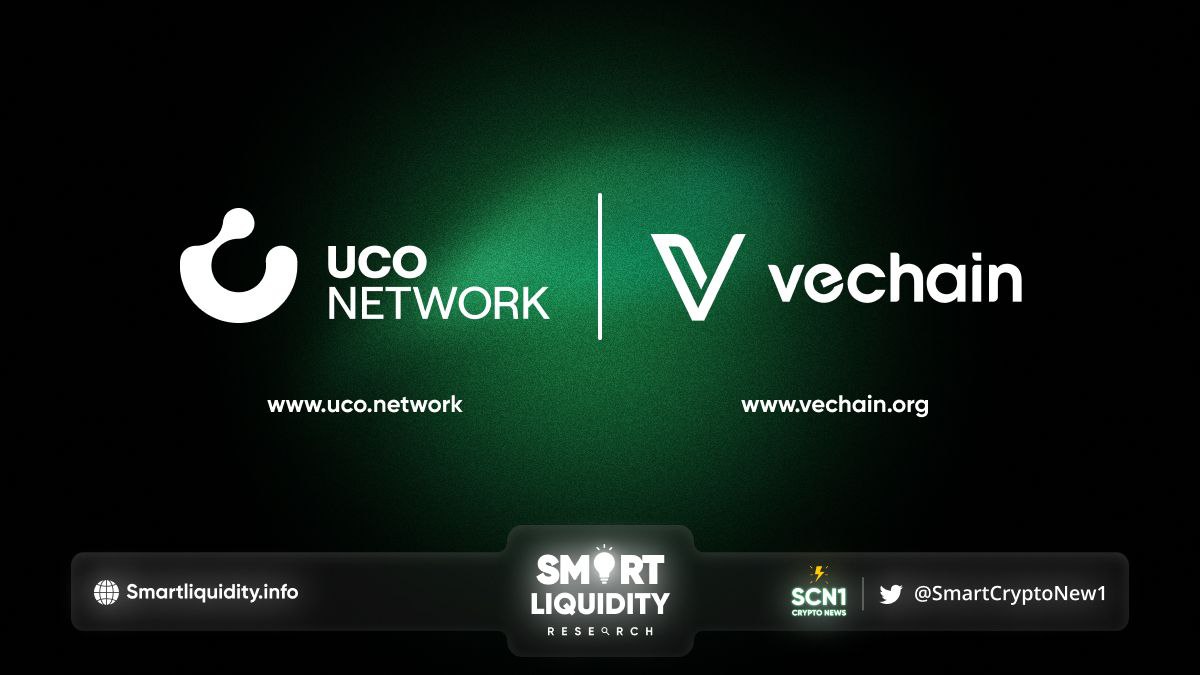 UCO Network partners with VeChain the public blockchain that derives its value from activities created by members within the ecosystem solving real-world economic problems.
UCO Network provides used cooking oil traceability solutions with a focus on automatic compliance with the European Union's Renewable Energy Directive II.
The platform uses a combination of Blockchain and IoT technologies. It mitigates the risk of used cooking oil supply chain fraud. After evaluating multiple Smart Contract platforms and their capabilities, VeChainThor was UCO Network's Layer 1 Blockchain Partner of choice.
Meta-transaction features native to VeChainThor's core protocol such as multi-party payment, multi-task transaction, controllable transaction lifecycle, and transaction dependency make development much more user-friendly, meeting the scalability needs of UCO Network's planned enterprise adoption.
VeChainThor's wide range of open source tools, BaaS, and turnkey solutions help startups like UCO Network integrate and develop blockchain without the need to start everything from scratch, at low cost, and with low lead time.
The PoA consensus mechanism also addresses UCO Network's concerns about inefficient upgrade processes and wasteful uses of energy.
UCO Network and the VeChain Foundation's full alignment regarding Environmental, Social, and Governance. Their goals have been decisive differentiators that contributed to the establishment of this natural and exciting partnership.
ABOUT UCO Network
UCO Network is a public blockchain protocol that is deploying a suite of decentralized
technologies that mitigate the risk of fraud and open new and exciting opportunities within
the Advanced Biofuel and Web 3.0 Industries.
ABOUT VeChain
The VeChainThor Wallet is a secure mobile wallet developed by the VeChain Foundation for the iOS and Android mobile platforms. The wallet supports VET, VTHO, and various VIP180 tokens and features a node management tool and built-in dApp browser. The VeChainThor wallet also features a trading marketplace for nodes as well as support for observing Ledger addresses from your mobile device directly.
RESOURCES