DIA Partnership with Hadouken Finance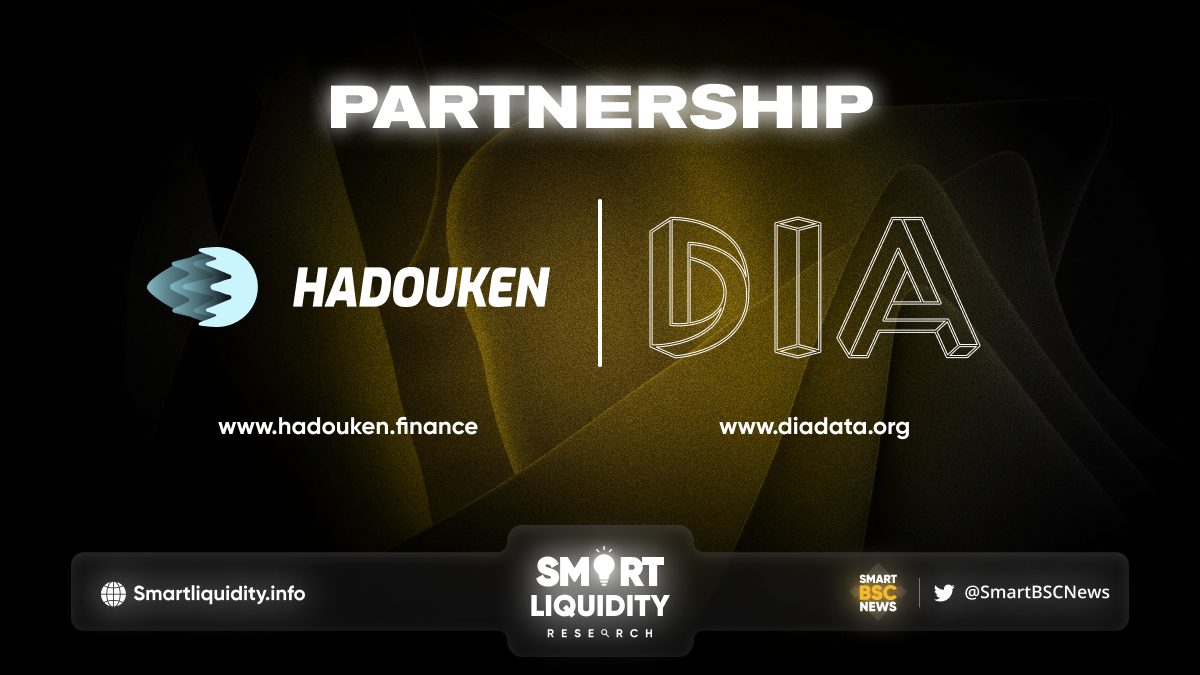 DIA Partnership with Hadouken Finance, they officially integrated DIA's transparent price oracles to support their lending protocol on the Nervos Network.
Via this cooperation, DIA will provide Hadouken with accurate price feed oracles. To support the launch of their newly introduced lending and borrowing pairs. The introduction of these new pairs will give Hadouken a new boost and an edge over the ever-evolving ecosystem on the Nervos Godwoken network. As DIA announced its partnership with Hadouken Finance.
The Partnership
DIA has deployed a dedicated smart contract oracle that provides on-chain price feeds to power Hadouken's lending platform. The oracle will support feeds for asset pairs CKB/USD, WBTC/USD, ETH/USD, USDC/USD, USDT/USD and BNB/USD. To calculate the price of the assets, the oracle employs a Volume Weighted Average Price (VWAP) methodology, based on a 15-minute time interval.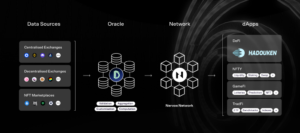 To build price oracles, DIA employs a unique fully transparent, open-source approach. While most oracles depend on third-party centralised data providers, DIA simultaneously sources trade data directly from centralized and decentralised exchanges.
In order to provide the most accurate and reliable on-chain price feeds for Hadouken. DIA has built a dedicated price oracle. The oracle was tailor-made with customised parameters such as an update mechanism, frequency, and computation methodologies.
"We are excited to deliver DIA's price feed oracle to support Hadouken.finance, and contribute to the increasingly growing ecosystem on the Nervos network. We are confident DIA oracles will secure Hadouken's operations and we are excited to continue working together." — Michael Weber, DIA Association President

"Hadouken is thrilled to roll out our borrowing and lending platform with the confidence that users are benefiting from accurate price data from DIA's custom oracle." — "Teller," Hadouken's product manager
­
About DIA
DIA is a multi-chain, end-to-end, open-source data and oracle platform for Web3. The DIA platform enables the sourcing, validation and sharing of transparent. And verified data feeds for traditional and digital financial applications. DIA's institutional-grade data feeds cover digital asset prices, NFT floor prices, lending rates, FX rates and more.
­
About Hadouken Finance
Hadouken Finance is a decentralised finance platform that allows users to borrow, lend, swap, and bridge all in the same place, utilising the near-instant transaction times and near-zero fees that have been made possible by the Nervos Godwoken network.
­