DYP Finance Partners with SWFT Blockchain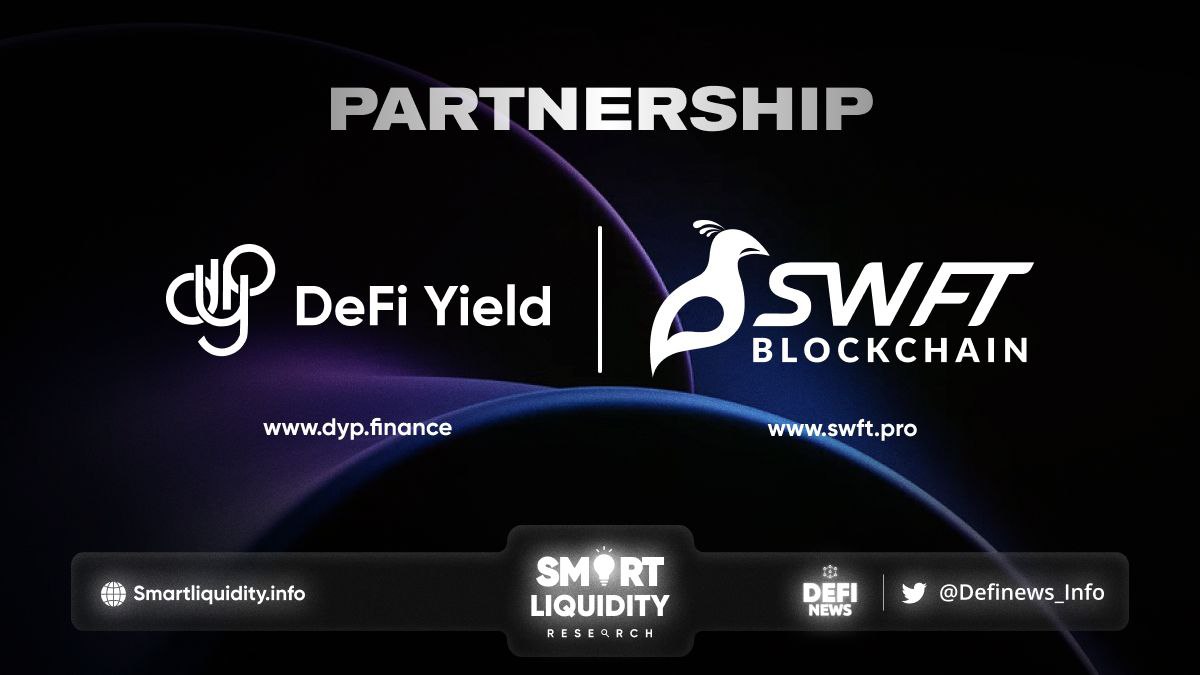 DYP Finance partners with SWFT Blockchain a simple, safe, and secure cross-chain swap. One of the helpful features of the SWFT blockchain is the combination of blockchain, machine learning, and big data.
As a result, SWFT can perform direct swaps between more than 300 cryptocurrencies. Since new cryptocurrencies are developed at a high-speed rate, it is vital to use a tool that can handle transactions correctly.
 SWFT can improve the efficiency of the transactions through several features:
Higher speed means more transactions can be completed at a much faster rate
Security is always at the highest standard, and this implies much better protection of the data
Better coverage of DeFi and CeFi currencies, allowing users to swap and monetize their efforts more easier
Affordability means lower fees for each transaction, boosting the profit for the users
DYP and SWFT Partnership Highlights
DeFi Yield Protocol has built a robust decentralized ecosystem where users can make the most of valuable tools that improve the experience for both beginners and seasoned veterans.
Avalanche — the fastest network that focuses on higher volumes at record speeds
Ethereum — high-security protocols make this option one of the safest on the market
BSC — the lowest fees that guarantee a higher profit for users
SWFT and DYP offer users the chance to swap DYP tokens on different platforms with little effort. Moreover, with a direct connection to the wallet, users do not have to log in to trade.
ABOUT DYP Finance
DeFi Yield Protocol (DYP) is a unique platform offering solutions for yield farming, staking, NFTs, and enabling users to leverage the advanced trading tools of the DYP. DYP has made history in the DeFi space by becoming the first and only protocol that employs an anti-manipulation feature, aiming to limit the market impact on users.
ABOUT SWFT Blockchain
SWFT Blockchain is a next-generation, worldwide cross-chain swap protocol, and payment network. SWFT Blockchain's technology combines blockchain, machine learning, and big data to enable direct swaps between over 300 cryptocurrencies and counting. Offering a fast, affordable, and secure experience, SWFT Blockchain's protocol allows users to swap cryptocurrencies at the best rates, at record speeds, and with low fees. SWFT Blockchain is currently the go-to protocol for cross-chain swaps between DeFi and CeFi currencies, stablecoins, and more.
RESOURCES