Homa partners with Polygon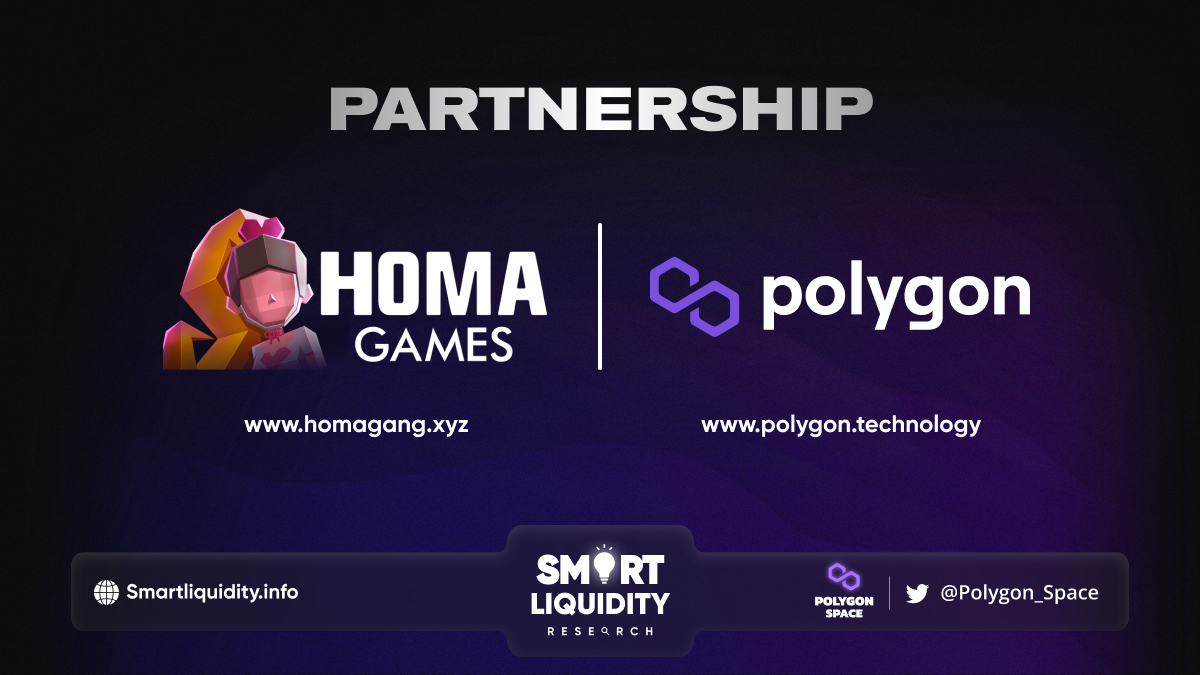 The Homa funfair will be hosted on Polygon, Homa Games is the world's leading platform for creating and publishing mobile games.
Polygon uniquely combines flexibility, speed and affordability
Polygon is the most empowering blockchain. They will enable Homa to customize your blockchain experience as much as can be done through a wide range of smart contracts available. It is also compatible with the Ethereum ecosystem giving them access to the biggest pool of blockchain applications to include fun and handy partnerships within their games.
Homa will also provide you the best user experience thanks to Polygon and its perfect equilibrium between efficiency and affordability. You will be able to trade your asset almost instantly: with up to 65,000 transactions per second, Polygon is amongst the fastest tech and they are currently working increasing speed even more.
Some blockchains might make you pay significantly to benefit from quick transactions, but Polygon always remain very affordable. As we are writing this article, the fee for a transaction is less than 1/1000 of a dollar.
Clean NFTs and a carbon-neutral future
Polygon is strongly commited to building a sustainable world. They have reached carbon neutrality for their network in June 2022 and are now aiming at carbon-negativity before the end of the year. Playing our games, you will soon contribute positively to the environment.
Best ecosystem for the Homa Gang
Polygon has a wide ecosystem. 37k applications have already chosen Polygon as their blockchain, with more than 164m unique user adresses. The greatest companies from all industries are building on Polygon such as Disney, Meta, Stripe, Adidas, Prada, the NFL amongst others. Sharing its core technology with such leaders in their fields opens a lot of possibilities for partnerships.
The Homa Funfair is coming
The Homa Funfair is set in motion as its tech is being built on Polygon. Homa believe they are the best partner for them on this journey. They will be the guarantor of the ownership you have on game assets while they will focus on what we do best: providing fun.
About Homa Games
Homa Games is the world's leading platform for creating and publishing mobile games, with 6M+ active players and 900M+ downloads. Today, Homa Games is on a mission to onboard 100M players into web3.
SOURCE:
https://medium.com/@homagames/homa-partners-with-polygon-984bfba46d41