NevDex Partnership with Celer Network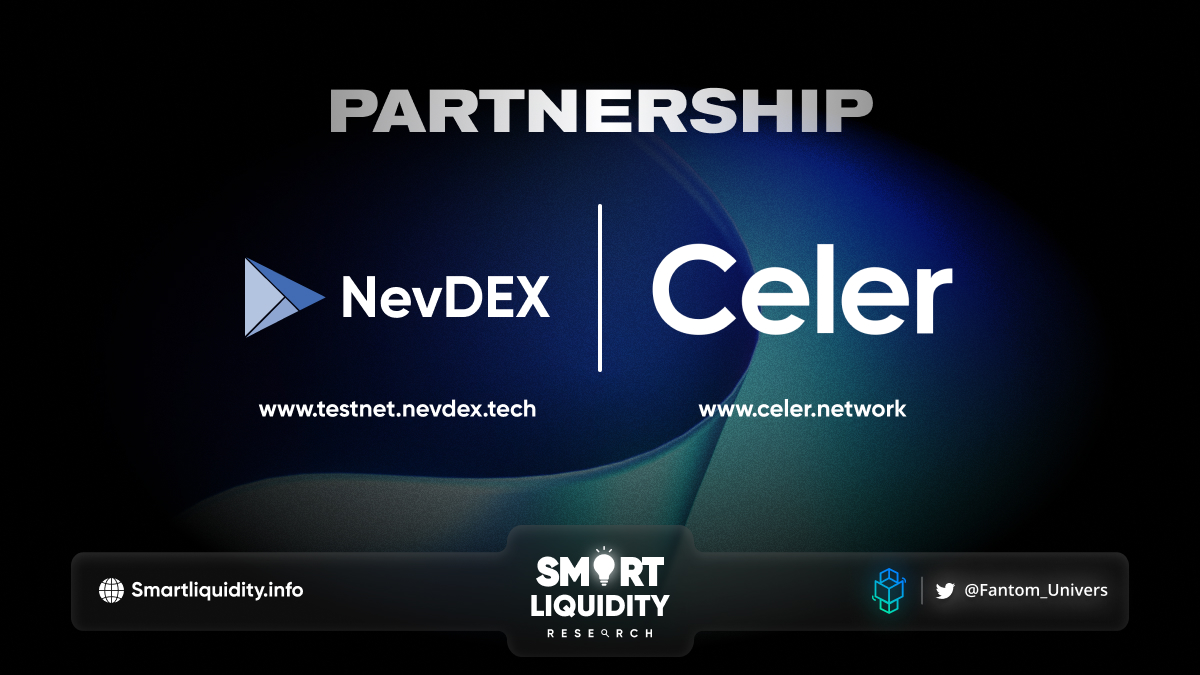 NevDex Partnership with Celer Network, NevDEX will be listing Celer cBridge stable coin USDC & USDT to the trading pairs to provide users with more choices when trading at their platform.
With Celer Network's cBridge user can bridge assets from different EVM-compilable chains to Nervos Godwoken and trade at NevDEX. As NevDex announced its partnership with Celer Network.
Cross-chain DEX
Furthermore, the partnership will provide much advanced cross-chain infrastructure from Celer Network to build a robust cross-chain trading experience at NevDEX. NevDEX will utilize Celer Network's IM SDK for cross-chain order book trading in future. Users can trade assets between Godwoken and different EVM-compilable chains like Ethereum, BSC , Avalance C-chain etc.
NevDEX will support cross-chain order book matching feature which allows Market/Limit orders at Godwoken to be matched with orders from other EVM-compilable chains and execute the trade. Thus, users can place cross-chain order on order book directly trade assets without the tedious cross-chain operation.
Celer cBridge
cBridge is a decentralized and non-custodial asset bridge that supports more than 130+ different tokens across 35+ different blockchains and layer-2 rollups. Built with the Celer Inter-chain Message Framework, cBridge has processed more than $10b cross-chain asset transfers volume on 35+ different blockchains for more than 100K unique users and is quickly growing and expanding into more blockchains and layer-2s.
­
About NevDEX
NevDEX is a DeFi exchange platform has the ecosystem on Nervos Godwoken with its Exchange, Yield Farming, NFT, etc. NevDEX aims at providing the Nervos Network users with a comprehensive infrastructure for trading and ensuring a CEX-competitive user experience.
­
About Celer Network
Celer Network is a blockchain interoperability protocol. Enabling a one-click user experience accessing tokens, DeFi, GameFi, NFTs, governance, privacy solutions and more across multiple chains. Developers can build inter-chain-native dApps using the Celer Inter-chain Message SDK. To gain access to efficient liquidity utilization, coherent application logic, and shared states. Users of Celer-enabled dApps will enjoy the benefits of a diverse multi-blockchain ecosystem with the simplicity of a single-transaction UX, all from a single chain.
­