StarryNift Partnership with Trantor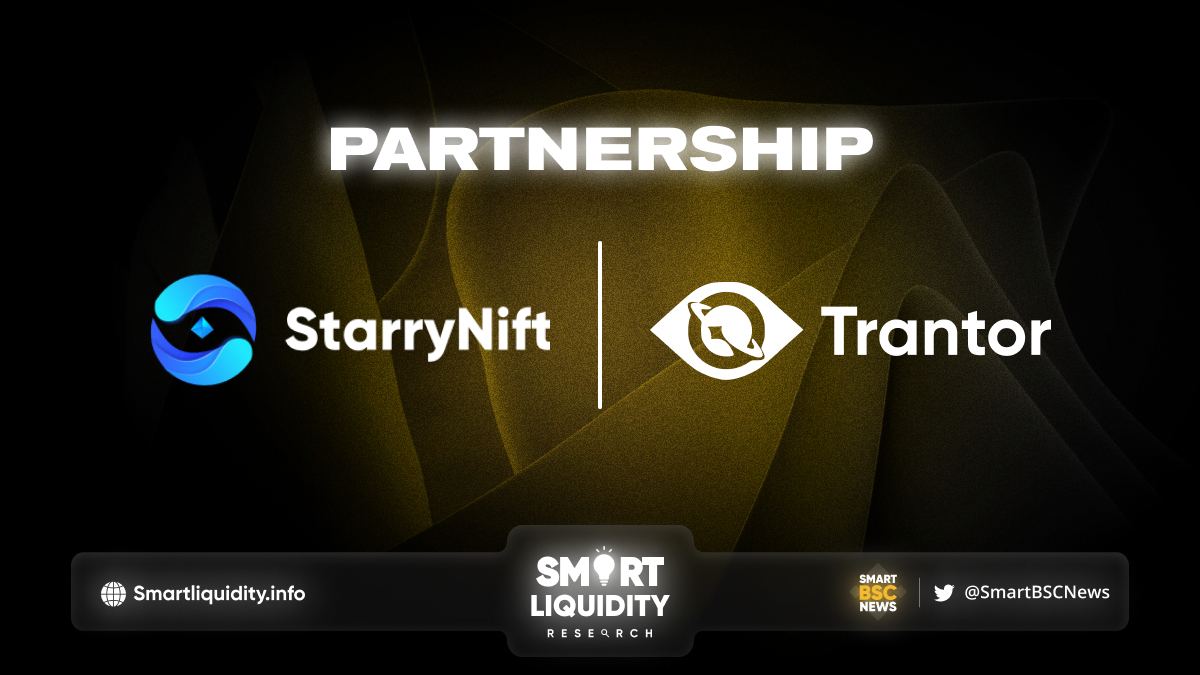 StarryNift Partnership with Trantor, a unified Web3 portal promoting interconnectivity among communities and brands through the issuance of Soulbound tokens and NFTs.
What is Trantor?
As a one-stop hub for interconnectivity and exchange of information, projects get to advertise and attract new users to build and grow their community and branding. Projects can also reward their loyal users with tokens representing various benefits and utilities that represent their involvement in the project. As StarryNift announced its Partnership with Trantor.
To do so, projects, communities and DAOs will be able to create a variety of quests, challenges and activities through customizable 2D templates and/or 3D scenes supported by their platform. It's really up to the individual projects to determine their use cases. Users will have to complete quests to receive these tokens.
Decentralized Identity (DID)
A DID is an emerging concept that gives users control over their own identity on Web3. Users can collect information and credentials of all sorts and store them in a decentralized identity wallet.
Why Trantor?
Unified Web3: Keep track of your favorite projects on a single platform, while amassing a lifetime of experiences. Earn and store important credentials while gaining quick and easy access to them at your fingertips. You will also gain access to a wide network of users and projects.
Quests and Earn Rewards: While learning, you'll also get rewarded with soulbound tokens and the perks that come with it.
Exploration and Discovery
Powerful Social Tools: Empower you to share interesting articles, stories and more through their feed.
­
About StarryNift
StarryNift is the first integrated metaverse, gamified platform and one-stop-shop that provides creation, incubation, auction, and transaction for NFT collectibles. The mission is to empower creativity by technology and democratize value appreciation by crypto as DAO. Our vision is to unlock new ways for creators, collectors, and investors to explore the metaverse of Game+Art+Defi+NFT ingredients.
­