DefiHorse and gDEX Metaverse Partnership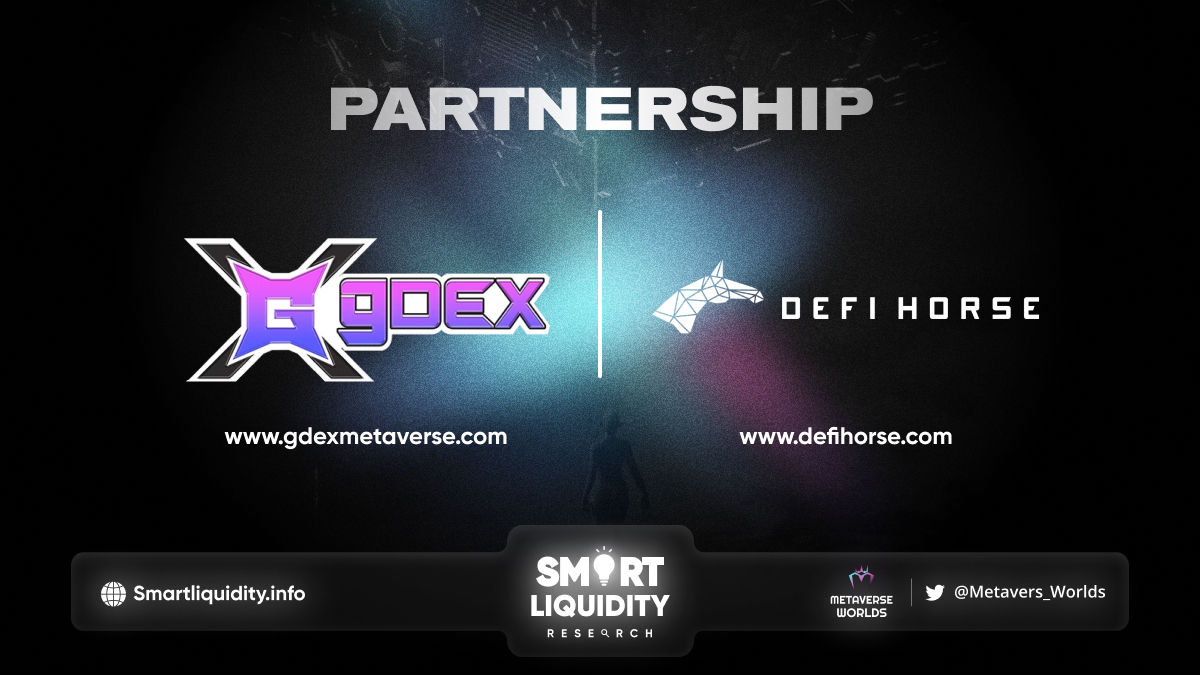 gDEX is thrilled to announce that it has partnered with DefiHorse to onboard the game as one of its first games.
Under this new partnership, DefiHorse will be one of the earliest games to join the gDEX Metaverse. Leveraging gDEX's capabilities to enable interoperability across their game while also taking full advantage of gDEX's metaverse passport. And metahub features to enrich the gaming experience of their players.
About DefiHorse
DefiHorse is a Metaverse esports game being build on blockchain technology and NFTs. As a platform, it hopes to empower players and creators to ascend to the next level of horse racing. It aims to do so by giving power to its users via customisability, transparency, and all while providing the most luxurious possible experience.
To begin with players, can choose from 4 different breeds of horses, namely: Chaos, Titan, Poseidon, and Heroic. Each horse possesses different traits that affects its performance in racing. These individual types are called bloodlines and come with an extensive lore. And background for each, further showcasing the team's dedication to building a holistic universe.
At the moment, the DefiHorse boasts a community of over 500,000 members, and counts the likes of Coincu, Poolz, and RADA as its partners.
About gDEX Metaverse
The gDEX (Decentralized Finance Gaming Platform Exchange) is a revolutionary Play to Earn platform powering gamers, creators, and guilds in the Metaverse.
gDEX Metaverse acts as a unified GameFi layer enabling interoperability across the metaverse which hosts a suite of robust chain agnostic no-coding needed tools & DeFi fueled GameFi token economy for gamers to maximize the value of their effort, for creators to create & onboard games easily, & for guilds to manage & grow their guilds like never before — all attached to their unique metaverse passport.
SOURCE:
https://gdexmetaverse.medium.com/defihorse-game-joins-the-gdex-metaverse-d520782be620