DeNet Partnership with SpookySwap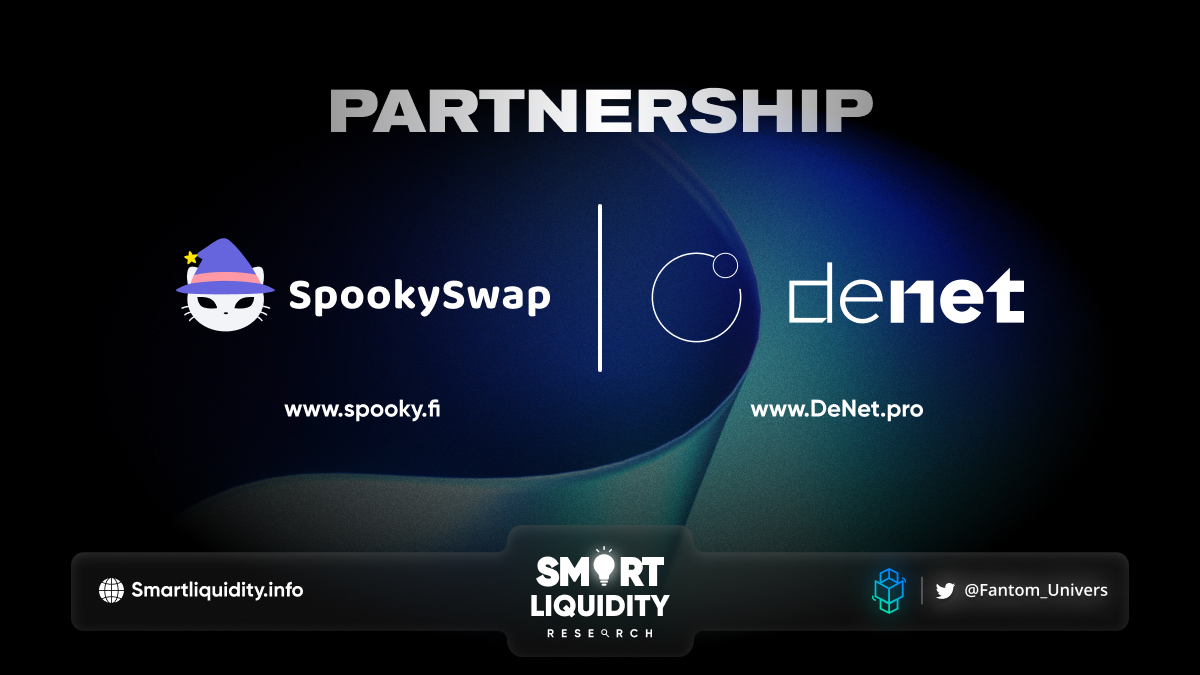 DeNet Partnership with SpookySwap,  a decentralized exchange on the Fantom network providing the best user experience in Defi.
The Partnership
DeNet and SpookySwap are collaborating to embrace all features of the DeNet Ecosystem. Accordingly, SpookySwap will be listed in the DeNet Desk, therefore you can find it at the Fantom tab. DeNet Desk — the DeNet ecosystem's desktop, which already gives safe and convenient access to Web3 applications. As DeNet announced its partnership with SpookySwap.
Furthermore, DeNet is ready to provide SpookySwap with Web3 life-needed infrastructure — decentralized storage along with secure, permanent, and fast access to data. Also SpookySwap will have an opportunity to earn on the Open Economy 3.0 model and attract new users.
­
About SpookySwap
SpookySwap is an automated market-making (AMM) decentralized exchange (DEX) for the Fantom Opera network. Different from other DEXs, SpookySwap invested in building a strong foundation with their BOO token as a governance token, diverse farms, a built in bridge, built in limit orders and user-centered service.
­
About DeNet
DeNet is a multichain ecosystem based on decentralized storage for the intersection of Web 3.0 and the DeFi economy.
DeNet creates a beneficial ecosystem for all its participants on the ground of data storage and management according to the Open Economy 3.0 concept. Bringing together applications from different blockchains and increasing the availability of Web 3.0 services for users, DeNet Desk already gives access to a lot of applications aimed at storing data in DeNet.
DeNet's concept is based on the use of unoccupied storage space on users' computers for a system of decentralized hosting and storage. Users can earn DFILE tokens as rewards for sharing their computer storage space.
ProofOfStorage algorithm
Multitoken – Users who need storage and hosting space can pay for it in any ERC-20 standard tokens.
Decentralized
Optimized – The system's operation is completely optimized and it requires a minimum number of calls to the blockchain.
Accessible – The entry treshold is extremely low as there are no minimum system and hardware requirements.
­