Nakamoto Games Integrates Chainlink VRF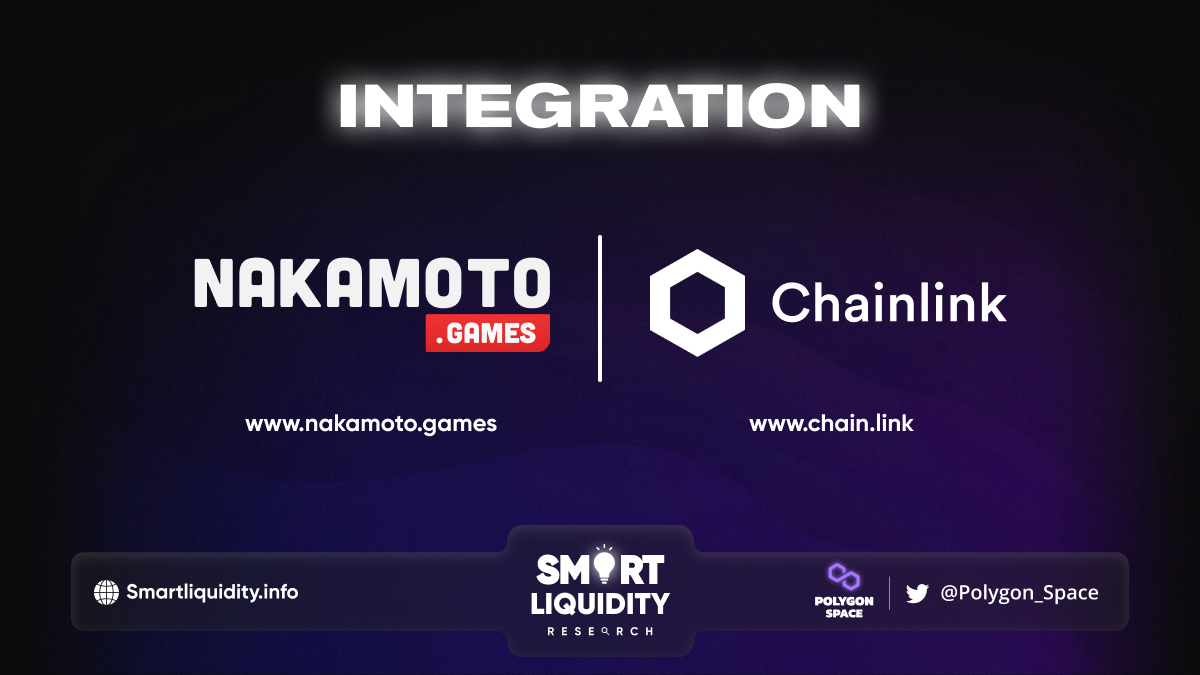 Nakamoto Games now have access to a tamper-proof and auditable source of randomness. It needed to help ensure that individual NAKA Punks NFTs are distributed in a provably fair manner through Naka Punks Mystery Boxes. Ultimately this creates a more exciting and transparent user experience. As users can verify that results from mystery boxes are underpinned by a tamper-proof random number generator.
Nakamoto Games is a full-blown blockchain gaming and metaverse ecosystem that offers up to 18 different gaming titles. And played by hundreds of thousands of users. The NAKA Punks NFT collection is a recent addition to the Nakamoto Games ecosystem. Uniquely designed to power exclusive player clubs and help users accrue value. Nakamoto Games' community-first approach and robust economic model have led to its rapid rise. With a fast-growing gaming ecosystem and community.
To help power provably random results for NAKA Punk Mystery Boxes. They needed access to a secure random number generator (RNG) that any user could independently audit. However, RNG solutions for smart contracts require several security considerations to prevent manipulation and ensure system integrity.
After reviewing various solutions, they selected Chainlink VRF because it's based on cutting-edge academic research, supported by a time-tested oracle network, and secured through the generation and on-chain verification of cryptographic proofs that prove the integrity of each random number supplied to smart contracts.
Nakamoto Games is a constantly evolving ecosystem poised to dominate the Web3 gaming industry. In the future, Nakamoto Games plans to explore different possibilities created by oracle-powered data offerings for future gaming releases and multi-chain expansion.
About Chainlink
Chainlink is the industry standard for building, accessing, and selling oracle services needed to power hybrid smart contracts on any blockchain. The oracle networks provide smart contracts with a way to reliably connect to any external API. And leverage secure off-chain computations for enabling feature-rich applications. Chainlink currently secures tens of billions of dollars across Defi, insurance, gaming, and other major industries. And offers global enterprises and leading data providers a universal gateway to all blockchains.
About Nakamoto Games
The Nakamoto Games is building the premier gaming ecosystem where players can enjoy endless blockchain-based games, and developers can deploy games to a broad user base. Nakamoto Games ecosystem comprises a user-friendly gaming platform, the NAKAVERSE, and the blue-chip primed NAKA Punks collection.
SOURCE:
https://nakamotogames.substack.com/p/nakamoto-games-integrates-chainlink