Gagarin World Collaboration with FantomLive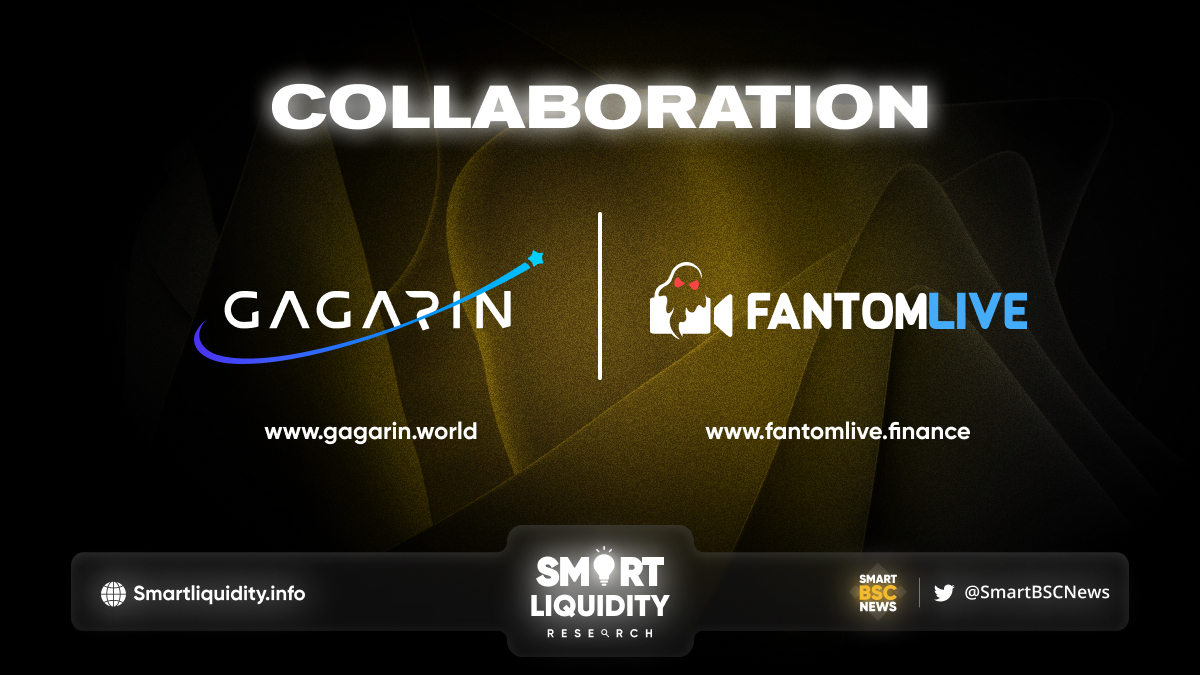 Gagarin World Collaboration with FantomLive, The most advanced multi-chain decentralized LaunchPad Protocol for everyone.
What does FantomLive offers?
Fantomlive allows users to use all services related to Token Mint, LaunchPad, Lock Liquidity, Airdrop Distribution in the simplest and most effective way. As Gagarin World announced its Collaboration with FantomLive.
FanLaunch – Decentralized Protocol Launchpad applied the first Vesting mechanism on Fantom Network. Reaching the community and launching your project in the fastest and secure way through decentralized Smart-contract.

FanLock – The most advanced decentralized protocol that allows you to Lock Liquidity – Lock Token with the world's first Vesting mechanism.

FanMint- The most advanced decentralized token generation protocol which allows you to create Tokens with many different properties.

FanDrop – Launching your Airdrop with the click of a button, helping you reach the community quickly, safely and effectively.

FanBoard –The list of all already Raised-Capital projects on #Fanlaunch platform.
­
About Gagarin World
GAGARIN has been developed by the RSquad blockchain lab.
RSquad – A blockchain lab with more than 30 experts in the development of high-load decentralized systems. RSquad has developed more than 75 products for various blockchain platforms over 7 years
GAGARIN's approach
Project search – Only promising projects selected by their experts are placed on the platform.

Project expertise, marketing services – They know that many teams lack the experience and competence needed for the launch. That's why GAGARIN offers startups the experience of their professional team.

Project launch – More than 100 experts of their team audit projects and work on their development. Thus, they guarantee that the project will defy gravity and successfully enter the market.

Running IDOs – Their terms and conditions of project launch and IDO are fair, transparent and beneficial to every platform user.

Promoting projects – They provide full technical and marketing support for projects to make them successful.
­